A Dead Island 2 Build Leaked, And It Looks Pretty Awesome
We've been expecting to get our hands on Dead Island 2 for some time now, but it looks like that may never happen given that we've heard so little about it ever since then. Now, five years later, it looks like a build straight from 2015 has leaked onto the internet, and it looks like we've been missing out on a very cool evolution for the lukewarm zombie game.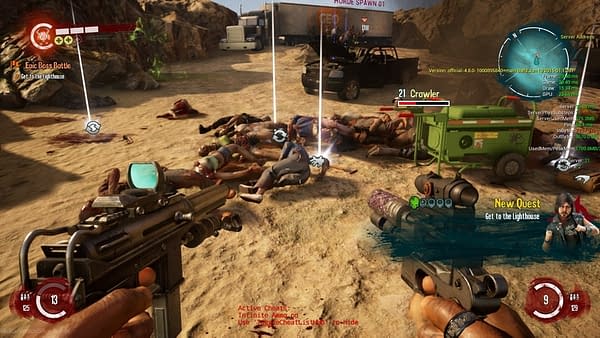 Apparently, the leak originated from the /v/ image board and has been circulating ever since, with players taking to social media to share glimpses at what it looks like. Twitter user Jason Harrdington shared a few images of the game himself, and the build reveals a zany, colorful zombie-slaying affair that looks like it would be a lot more exciting than the first game or its spinoff.
The game appears to have entered development hell, however, unfortunately. Apparently it switched from YAGER's development over to Dambuster Studios. THQ Nordic teased information about the game in 2019, but it's now mid-2020 and we've heard basically nothing. It's certainly an interesting specimen, however, especially given the build we're seeing people experimenting with.
It's too early to say anything like "the game has been canceled," but it definitely seems to have been forced to the sidelines. Perhaps changing developers left it unable to continue at the same clip, and the game has been undergoing radical alterations. No matter the reason, it's cool to take a look back at a game that was in development from five years ago to see what it was shaping up to be. If it does still end up coming out, it might even look totally different from this build. We'll have to wait patiently for a glimpse at the real thing, provided it's actually still being worked on.