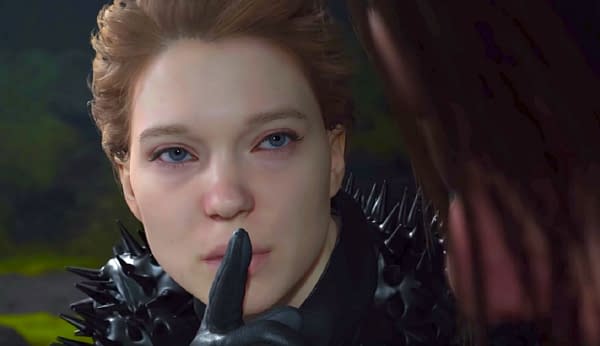 Death Stranding is officially less than a month away. If you simply can't wait to jump in, you might want to check out its accompanying soundtrack.
You can get a taste of what it'll feel like traverse the countryside in a bid to unite everyone on the chiral network by listening to Au/Ra's original song "Ghost" below.
Death Stranding: Timefall (Original Music from the World of Death Stranding) is coming out one day ahead of the game. It will feature songs from artists like CHVRCHES, Bring Me the Horizon, and more. Yes, you read that correctly: Bring Me the Horizon. Sort of a surprising name to see there, but then so is Major Lazer & Khalid. In fact, here's the complete tracklist, in case you're curious about what's coming.
1. "Trigger" Major Lazer & Khalid
2. "Ghost" Au/Ra & Alan Walker
3. "Death Stranding" Chvrches
4. "Yellow Box" The Neighbourhood
5. "Meanwhile…In Genova" The S.L.P.
6. "Ludens" Bring Me the Horizon
7. "Born In The Slumber" Flora Cash
8. "Sing To Me" MISSIO
Most of the music in the game will be performed by Low Roar, who contributed the song from that extremely memorable first trailer – you know, the one where we all asked what in the world was going on?
You can pick up Death Stranding on November 8 for PlayStation 4.
Enjoyed this article? Share it!