The upcoming RTS game, Conan Unconquered, is now due to release late afternoon on May 29th, one day earlier than previously announced.
"We're eagerly looking forward to launch and to getting Conan Unconquered into the hands of players. The game has really come together and although the skill cap is high, it's tremendously fun to play," says Lawrence Poe, Chief Product Officer at Conan Unconquered publisher Funcom.
The upcoming RTS has already received positive previews, though personally I found it somewhat mundane. That said, Unconquered has a number of features that set it apart from the other games in the RTS space, including the fact that you control a hero, as well as the army you amass. Also, the game's co-op mode and the newly announced challenge mode, in which players can challenge one another on a unique map with a unique leaderboard.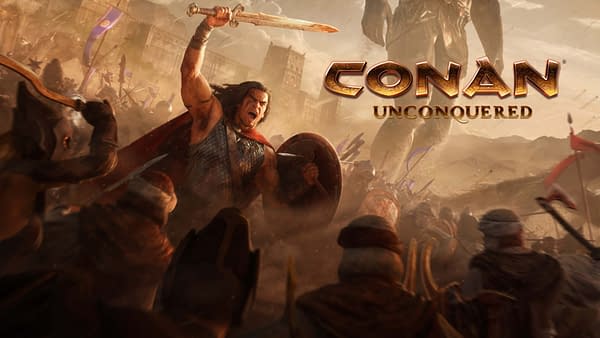 The system requirements for Conan Unconquered were also revealed today:
Minimum:
Windows 7, 8 or 10 (64 bit)
8GB of RAM
Core i3 (dual core) @3Ghz+ or equivalent
Intel HD Graphics 620 or DX11 graphics card w/ minimum 1GB dedicated RAM
Storage – 10GB
Recommended:
Windows 7, 8 or 10 (64 bit)
8GB of RAM
Core i5 (quad core) @3Ghz+ or equivalent
Nvidia Geforce GTX 970 or AMD RX580 or better
Storage – 10GB
Conan Unconquered will release on May 29, 2019. You can still pick up a pre-order for the game if you'd like to check out the action the moment it lands.
You can check out the co-op/ challenge mode trailer below.
Enjoyed this article? Share it!