 Welcome to This Day in Pop Culture History, a daily look at important events, birthdays, and other oddities in pop culture! History is important, and we aim to educate here at Bleeding Cool, so without further ado, here are some things that have happened on March 2:
1933- King Kong premieres in New York at Radio City Music Hall. 1949- The first non-stop around-the-world flight is completed. It started on February 27.
1962- Wilt Chamberlin scores 100 points in a single basketball game.
1965- The Sound of Music opens in theaters.
1978- Grave robbers steal the corpse of Charlie Chaplin.
Today in gaming, Media Molecule was acquired by SONY in 2010. Maddie Ricchiuto, do you enjoy Little Big Planet, and are you excited about Dreams?
Little Big Planet was a very solid game that most people enjoyed. Dreams looks like it'll be another success.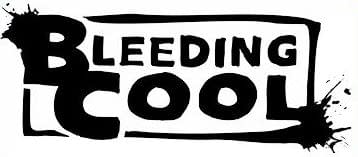 Today in Bleeding Cool history, in 2014 Tim Heiderich explained how the comics industry works and how it does not understand itself.
Today's Birthdays include Theodor "Dr. Seuss" Geisel writer (1904), Mel Ott athlete (1909), Desi Arnaz actor (1917), John Irving writer (1942), Lou Reed musician (1942), Mark Evanier writer (1952), Jon Bon Jovi musician (1962), Daniel Craig actor (1968)
Lets learn a little bit about Dr. Seuss shall we?