 Welcome to This Day in Pop Culture History, a daily look at important events, birthdays, and other oddities in pop culture! History is important, and we aim to educate here at Bleeding Cool, so without further ado, here are some things that have happened on March 5:
1963- The Hula Hoop is patented.
1963- Hankshaw Hawkins, Cowboy Copas, and Patsy Cline are killed in a plane crash in Tennessee.
1969- Jim Morrison is charged with lewd behavior after a Doors concert in Miami.
Today in gaming, another big release day! Grand Theft Auto: Vice City Stories (2007), Resident Evil 5 (2009), Mass Effect 3 (2012), SimCity (2013). Those are four big releases, and I know you have to have something to say about them Maddie Ricchiuto…like maybe Mass Effect 3's ending?
Ah, Vice City. You know, I have that game to thank for introducing me to AFI's cover of Nine Inch Nails' "Head Like A Hole." That's about the only positive thing I remember about Vice City. Mass Effect 3 was a fantastic game, a wonderful addition to the ME series full of choices right up until the very end where you could either kill the whole galaxy, half the galaxy, or violate everyone's free will and bodily autonomy. The repeated tweaking Bioware did to ME3's ending only went to show just how much gamer's hate it when you suddenly change things on them. To be honest, I wasn't the biggest hater of ME3's ending, but I do understand the hate. I know, the one time I'm not leading the hate parade and it's for ME3's ending.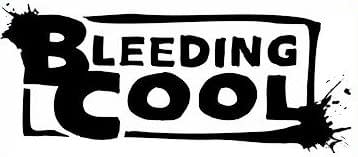 Today is Bleeding Cool history, in 2014 Megan Margulies wrote a touching piece about her grandfather, and Captain America Creator Joe Simon.
Today's Birthdays include James Tobin economist (1918), Fred Othon Aristidès French comics artist (1931), Penn Jillete magician (1955), Andy Gibb musician (1958), John Frusciante musician (1970), Eva Mendes actress (1974), Jake Lloyd actor (1989)
Hey, if you live in Iran, go plant a tree. It is National Tree Planting Day there.
Another day, another all-time great in comedy passed away today, as John Belushi died today in 1982. Today and the week ends with laughter.