Disney Pint Size Heroes and Star Wars Pop Three Pack Are Coming From Funko
Disney and Star Wars seem to have new Funko products announced constantly. Today is no different, as Disney characters come to life in a new wave of Pint Size Heroes, and the Death Star crew gets time to shine in a brand new Pop three pack.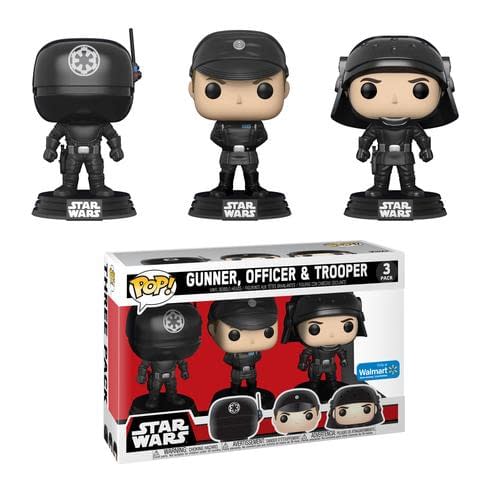 First we will look at the Walmart exclusive Death Star crew Pop three pack. All three sculpts are great, with the gunner and trooper especially turning out great. Somehow the officer comes off as smug, it must have something to do with the eyebrows. Out of the three I love the gunner the most. That is also one of my favorite Kenner figures as well, so any love given to that character is going to have my attention. This will be hitting shelves in February.
Disney is getting its second wave of Pint Size Heroes. As far as I can remember, they are the first ones to get a second wave of these. They all look awesome, particularly the Wall E and Monsters Inc. figures. It is a really great mix of more modern Disney favorite alongside classics like Peter Pan and Dumbo. As far as exclusives go, Toys R Us is where you can find Baymax in both regular and armored versions, along with Hiro from Big Hero 6. At Hot Topic you will find Lilo and Stitch from that film, along with Scrump. These will be in stores in March.
You can preorder the non-exclusive Disney Pint Size Heroes here.