Don't Knock Twice Is Out And Already Has A Scare Reel Indie horror game Don't Knock Twice just released today on Steam, Playstation 4, Oculus, VIVE, and PSVR but the game already has a highlight reel featuring players getting scared absolutely witless while playing the game. Wales Interactive put out the video today to coincide with the game launch, and it might just be the most brilliant marketing tactic for a horror VR game.
Don't Knock Twice has launched today with 20% discount on Steam, PS Store, Microsoft Store and Oculus Store with a base price of £15.99 / $19.99.
Today's new video posted by Wales Interactive shows how YouTubers are reacting to the VR demo currently available on Steam. Featuring Vikkstar123, POiiSED and XYClanKILLER2 all screaming their fool heads off because of a game demo. Don't Knock Twice has been optimised for VR with realistic visuals, and is best experienced in VR. However, the game was designed from the ground up to be played with or without a VR device. The VR game modes feature a wide array of play styles to be accessible by all, featuring standard controller support on PSVR/Oculus Rift as well as Oculus Touch, Vive Controllers and single or dual PlayStation Move controllers.
Due to a high volume of community request, Don't Knock Twice now features standard locomotion as well as the default teleport locomotion. This has been implemented in the PC version and will release in an upcoming patch for PS4. Players choosing the walking locomotion option, will not be forced to look in the direction they are walking in. The player will walk in the direction their head is initially facing, but it will unlock the player camera, giving access to look around whilst walking. Players will also have the option to play seated, standing or room-scale and have extra intuitive control features including an optional one-click 90 degree rotate button for PSVR/Oculus Rift as well as a "stretchy hands" distance grabber for Oculus Rift.
Don't Knock Twice is in partnership with the 2017 horror film by Ffilm Cymru Wales and Red and Black Films. The film and game are both set inside an authentic, real-life Welsh home, and players will search the manor from top to bottom for hidden clues, as well as wield and interact with almost every object they come into contact with.
The conventional launch trailer is here, while the scares reel video is below.
---
---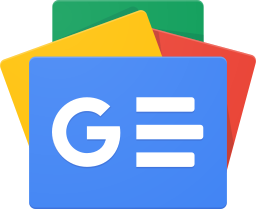 Stay up-to-date and support the site by following Bleeding Cool on Google News today!