I started writing spoiler reviews for Wizards of the Coast's newest upcoming expansion set for Magic: The Gathering, Theros: Beyond Death, today, and it turns out that over the past week there have been so many spoilers that I couldn't bear to fit them into one article. And so, as a companion piece to that one, here is a boatload of spoilers from the days ranging between the 31st of December up to the 1st of January. Enjoy!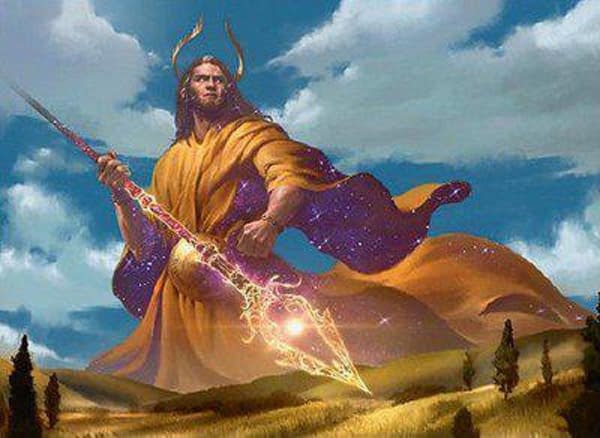 Spoilers for December 31st
New Years Eve brought us a great many spoilers on various social media outlets. For example, we finally saw a fantastic white card in Heliod, Sun-Crowned, a card that goes together rather splendidly with Walking Ballista.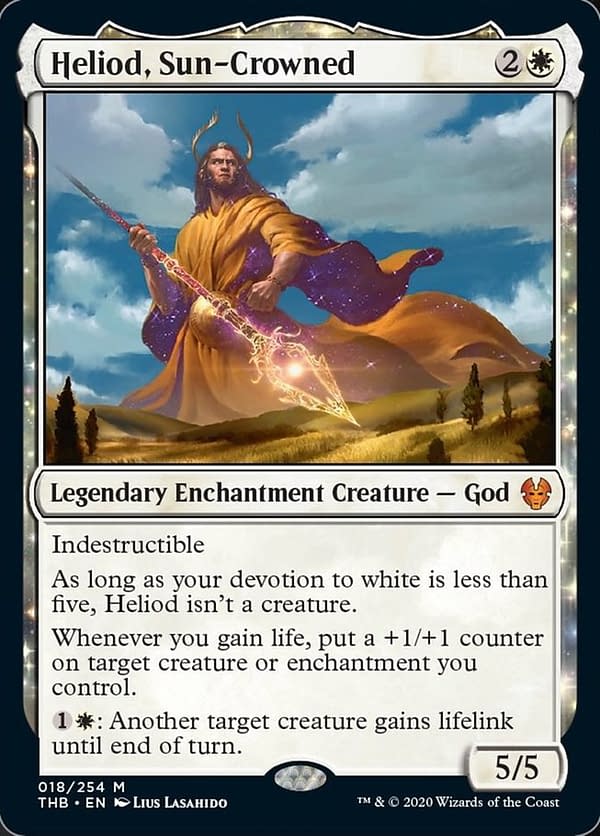 Next, we got a fantastic – and I mean utterly amazing – reprint for folks who run enchantments in Commander, Standard, or really any format, at this point. I'm talking about none other than Idyllic Tutor.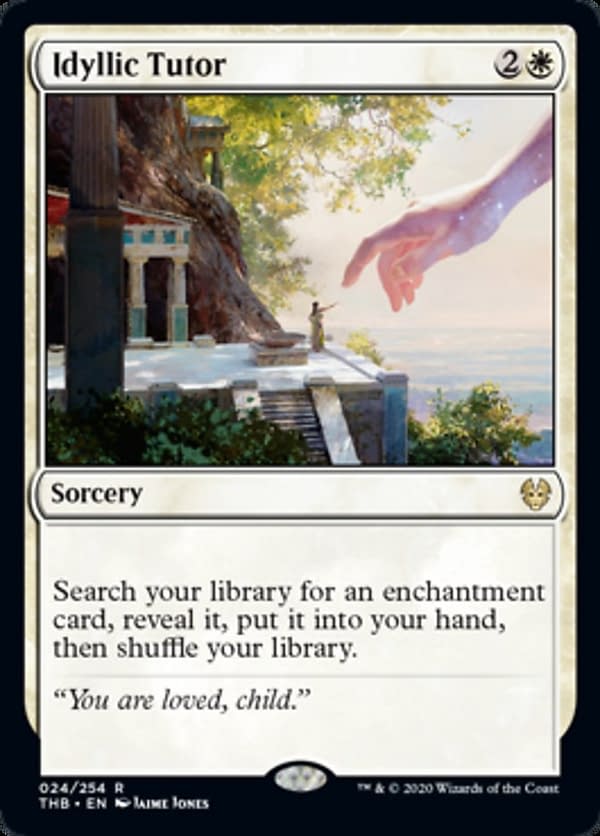 And then, from out of the depths, we get this bizarre thing. It doesn't really matter much that Krakens are typically supposed to be a Norse mythological creation, but the thing is that Nadir Kraken is… Well, just look for yourself.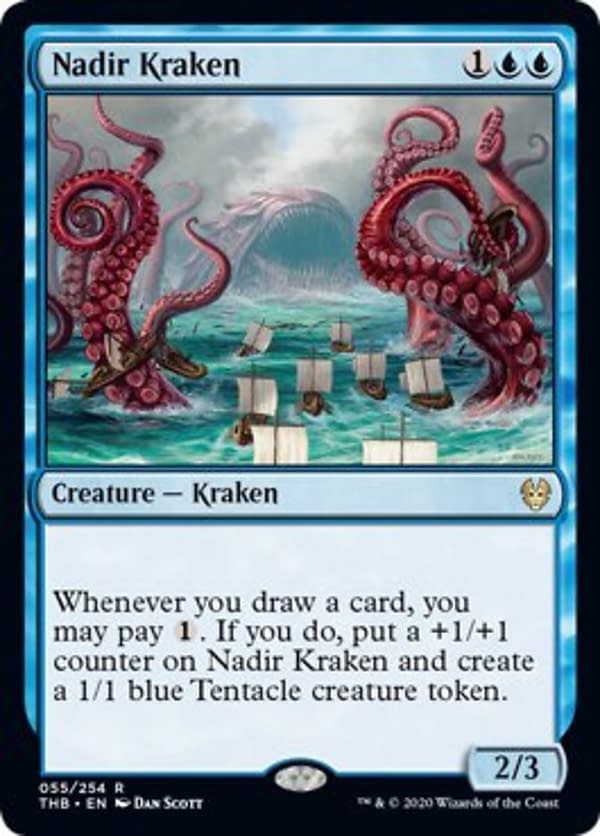 Tentacles. Yep, those sure are tentacles, all right. Moving on!
Spoilers for January 1st
We got another ton of spoilers this day, notably, a brand-new Daedalus-esque Merfolk Artificer who makes blue-red artifacts into a pretty cool Commander deck, and probably makes this archetype viable in Brawl, if that's still much of a thing. This is Dalakos, Crafter of Wonders.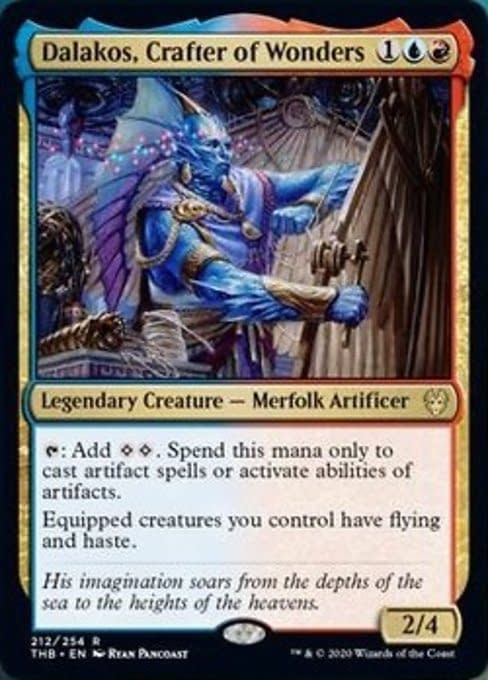 Furthermore, we saw yet another great card in white! This one is probably up there with Gray Merchant of Asphodel in terms of power level, if I am to be frank here. Reverent Hoplite is another card that's an army-in-a-can; it's not exciting in retrospect strictly because it does what white always tends to do, but it does mean good things for white in the future.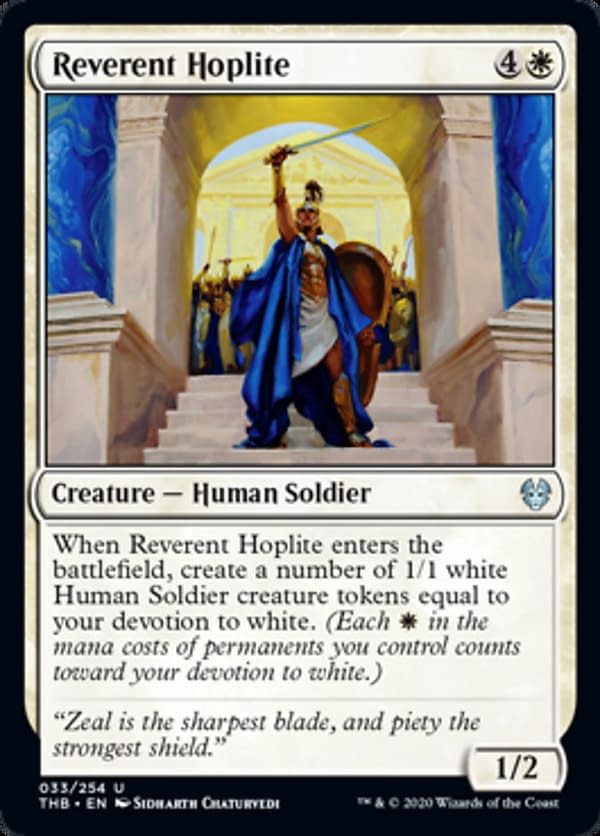 Tomorrow Is Another Day
Tomorrow, I'll be looking into catching up completely with previous Theros: Beyond Death spoilers and seeing what the current day has in store. Until then, let's ponder on this: What do you think white will look like in Standard with such cool cards on the horizon? Will white be any better in Commander? Let us know in the comments!
Enjoyed this article? Share it!