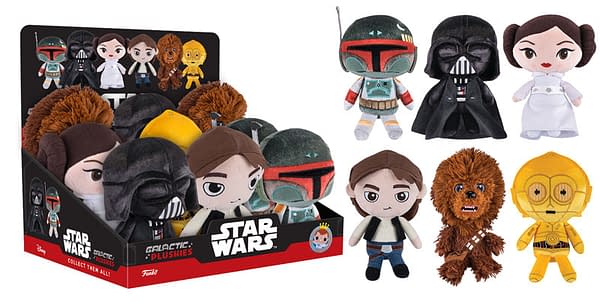 One could argue that the most popular line of Funko products would be their Star Wars offerings. It has its own subscription box and Star Wars also has one of the biggest individual lines of Pop figures. During their 12 Days of Funko Christmas announcements, they led off with Star Wars, teasing support for Episode 8, Star Wars Mystery Minis (my wallet weeps already thinking about that one), Hikari figures, and deluxe Pops, including vehicles and creatures. They also teased a new line of plush dolls, which were fully revealed this morning on the Funko blog.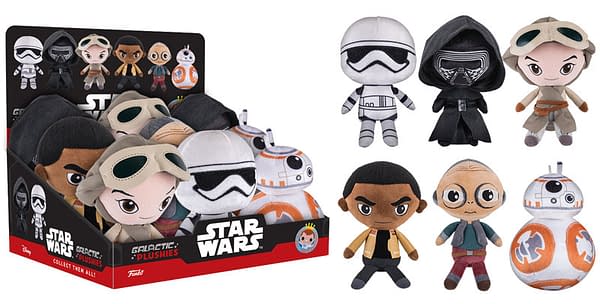 Galactic Plushies as they call them are available now and hitting stores as we speak. There is a wave for Original Trilogy characters, and one for The Force Awakens. From the case layout in the pictures, the chase plushies look to be Leia and 3PO for the Original Trilogy, and Maz Kanata and the First order Stormtrooper for The Force Awakens. Hopefully I can find them all in one shot, and you can as well.
Jeremy Konrad loves Star Wars and collecting action figures and collectibles. He also watches wrestling, maybe more than Jude Terror. Follow him on Twitter @jeremyohio
Enjoyed this article? Share it!