"Ghost of Tsushima" Is Getting A Full Trailer at "The Game Awards 2019"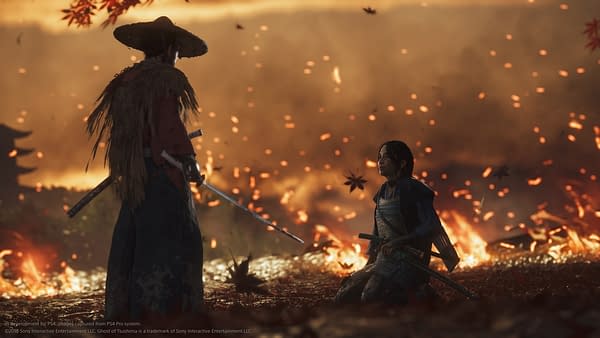 Sucker Punch Productions' Ghost of Tsushima lives! Despite it being about a year since we last heard about the samurai-tinged action game, during Sony's PlayStation State of Play, we finally got a brief tease. And when I say brief, I'm talking a few seconds' worth of a trailer. You can see it below, if you happened to miss the festivities.
It's breathtaking, to be sure. But unfortunately, it cuts off just as things are getting good. Luckily, it's just a way to get us to watch The Game Awards later this week, as if we weren't already waiting with bated breath. That's when the full-length Ghost of Tsushima trailer will be making its official debut. You'll have to tune in to The Game Awards on Thursday, Dec. 12, to see the action.
Luckily, that won't be the only reason to tune in beyond the awards themselves. There are 10 game reveals planned for the presentation, so you're going to be sitting through quite a bit of content. Knowing how these things typically go, you'll likely have to sit through the lesser reveals to get to the full-length samurai-tastic trailer. But from what we've seen so far, it certainly looks like it'll be well worth the wait.
What do you think about Ghost of Tsushima? Are you ready to see more? Let us know in the comments below.