Gory Shark Sim "Maneater" Dated For 2020 Release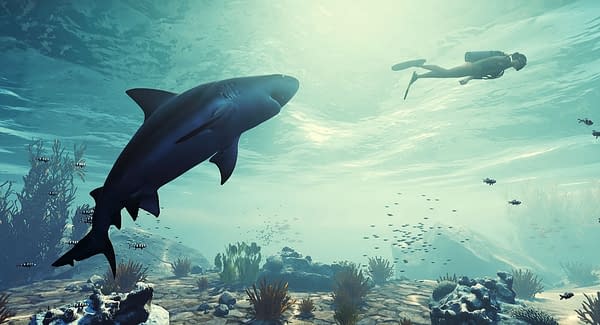 A new trailer for gory shark sim Maneater debuted during The Game Awards 2019, which got us hungry for more. Come on – you can be a freakin' shark. What more do you want?
But the big news of the night was the fact that we can expect it to hit retail shelves on May 2020. You won't have to wait much longer to jump into the murky waters of this intriguing new game.
Maneater follows a young shark that was cut from its mother's body, then unceremoniously let to die in the waters off the Gulf Coast. Naturally, that means you, as the shark, are looking for revenge.
As such, it should offer one of the most unique perspectives in games of 2020, especially because, well, how many games let you take control of a shark? We thought so. We're looking forward to giving it a try when finally swims ashore.