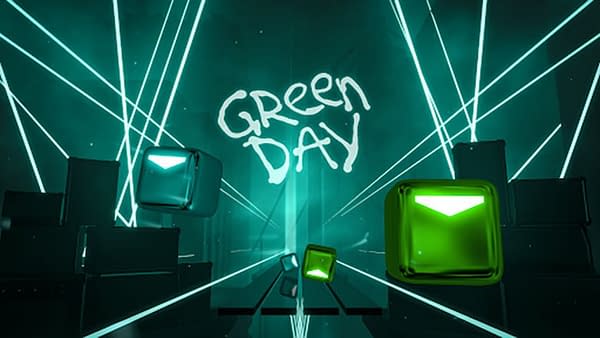 When Green Day hit the stage during The Game Awards 2019, it wasn't immediately clear what they might be there to promote. After all, Grimes was performing a song that would likely appear in Cyberpunk 2077. CHVRCHES sang a song from Death Stranding. But why was Green Day there?
Simple: To promote their music being in the VR rhythm game Beat Saber. You can now slash through 3D blocks in time to your favorite Green Day songs if you so desire. Of course, it comes with a nominal fee, but it's worth it if you're into the music.
You get the following tracks for that hard-earned cash:
"American Idiot"
"Boulevard of Broken Dreams"
"Father of All…"
"Fire, Ready, Aim"
"Holiday"
"Minority"
How about it? Will you be picking up this new track pack of Green Day songs, or are you going to chill with the songs you have? To be honest, this isn't the best selection from the band's catalogue, but at least it does have their latest single.
Enjoyed this article? Share it!