Yet another Hearthstone event moves to online competition as the Hearthstone Masters Tour behind qualifiers this week. The word came down from the company earlier today that they would begin the road to qualifiers as Blizzard continues to navigate the waters of holding tournaments online that are fair and free fo cheating. While the event may not be held in Montreal, they'll carry on the name in the spirit of the event that would have taken place in Canada this summer. Invited players who sign up to play on Battlefy will compete for their share of the US $3m total prize purse for 2020. We have more information and links for you below regarding the details of this tournament and how you can compete.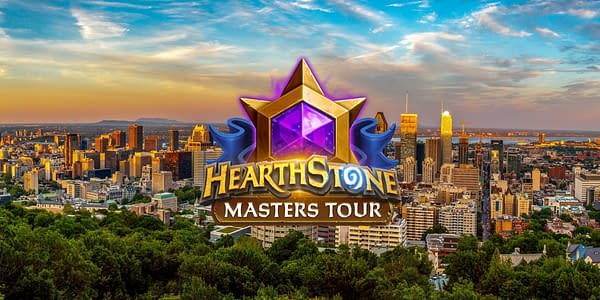 Here are some of the ways you can snag an invite to Masters Tour Online: Montreal:

Win one of 90 online Masters Qualifiers between June 4 and July 26 on Battlefy.
Finish with at least a 7-2 record at Masters Tour Online: Jönköping and Masters Tour Online: Asia-Pacific.
Place within the Top 8 of a Masters Qualifier for Masters Tour Online: Montreal 5 times.
Place top 16 Legend on the in-game Ladder in the months of June and July (see official Masters Qualifiers rules for details).
Be a Hearthstone Grandmaster.

These aren't the only ways to join the fun. For those hoping to take part in local events while still striving to compete in Masters Tour Online: Montreal, we are excited to offer additional invites through local Hearthstone tournaments in each region.

Asia-Pacific

Americas

Europe
Enjoyed this article? Share it!