Ikumi Nakamura Wants to Make Another Okami Game
Developer Ikumi Nakahara is interested in bringing a new Okami game to fruition. In a lengthy recent interview with IGN Japan, Nakahara spoke about some of her involvement in the series already as well as her relationship with director Hideki Kamiya.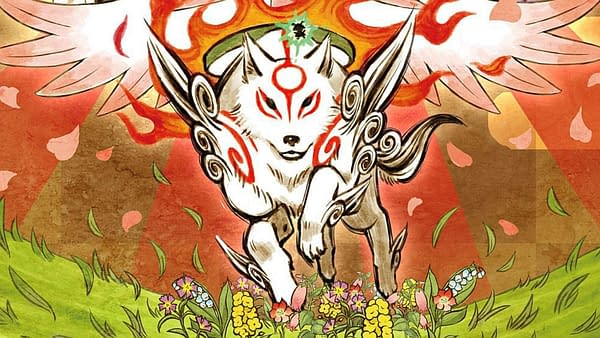 Nakahara is very interested in returning to the world of Okami somehow, so much so that she plans to go talk to Capcom and make her case for a new installment. That's an ambitious move on her part, but it would certainly be nice to see another Okami game out in the wild someday.
"Regarding Okami, that's actually the project she wants to make a reality the most," a translator said of Nakahara via IGN Japan. "As long as she goes after it, she has a feeling the chances are pretty high that it might become a reality. After quarantine is over and the world becomes normal again, she is planning to make a visit to Capcom and propose the idea, but for her, the most important thing is that if it would happen, she wants Kamiya-san to direct it again."
If you're unfamiliar with what Okami is about, here's the official rundown:
"Take the role of Amaterasu, the Japanese sun goddess who inhabits the form of a legendary white wolf Shiranui. Use magical abilities, attacks, and Celestial Brush techniques to restore the land of Nippon to its previous glory full of life and color."
It's a gorgeous game and it's high time we see its return. Hopefully, Nakamura can help to make that happen. It seems she has the drive, so hopefully, she can also get Kamiya on board for another go-around as well.