It's "Throne of Eldraine" Prerelease Time! – "Magic: The Gathering"
It's been a tradition, whenever Wizards of the Coast comes out with an all-new Magic: The Gathering release to hold events in celebration of the new product. Whether or not it's an expansion set like Core 2020 or Guilds of Ravnica, or even a supplemental set like Conspiracy or the Commander decks, Wizards has made a point to hold casual tournaments where players can get their hands on, and play with, the new release. And, as one might expect, Magic's newest set Throne of Eldraine is no different.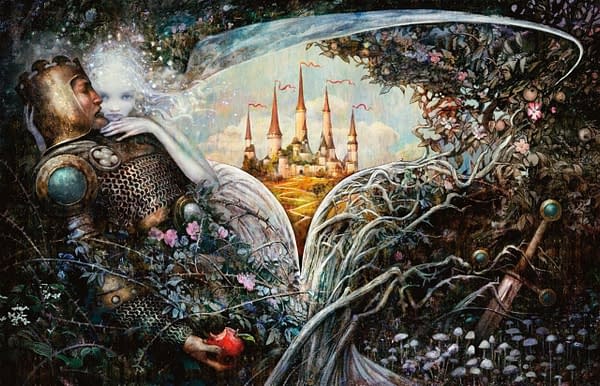 What's more, as is customary with releases where sets are packaged in randomized booster packs and boxes, Throne of Eldraine is also hosting prerelease tournament events. As laid out in Wizards of the Coast's prerelease primer for the set, all participants receive a kit with six booster packs, a spindown die, and a randomly-selected, date-stamped foil rare or mythic rare. Then, using these cards players build their decks for the event. It's basically your average Sealed-format event, but with an extra rare in case that matters in Limited.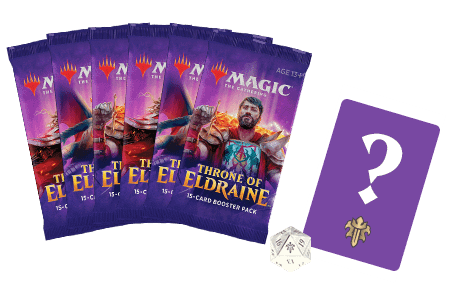 At the prerelease, players may also have the option to play Two-Headed Giant as well. Some stores will host events for this format, and all you will need in addition to the prerelease kit is a teammate with a kit themselves. Players in Two-Headed Giant share a number of in-game factors such as life, information, turns, and the ability to block for each other (there are other nuances to this format as well, but that's an explanation for another article).
Players are advised to each build a forty-card deck rather than any higher (the lower the card count the better the odds that a player will draw a specific card, after all). The mana curve for Throne of Eldraine Limited ideally looks something like this:

If a player's deck doesn't seem to fit these numbers, fudging them a bit in favor of a slightly higher curve is probably more favorable.
At any rate, this event as scheduled is set to end on September 29th, with the tabletop release of Throne of Eldraine being October 4th. I want to take this opportunity as well to make sure you remember that, if you play Magic: The Gathering: Arena, the event that started yesterday is still going on. Therein, you can play any and all cards that are in the new Standard environment! I played Esper Control for a bit before switching into mono-red Cavalcade Aggro. I did better with the latter, just saying. Also, this event doesn't get you anything but experience and maybe gold, but the next event will possibly get a few of you a copy of each card in the new Standard! I'm excited to try since the events are free of entry fees.
Best of luck in that event, and best of luck to everyone at the Throne of Eldraine Prerelease!