The game is barely two weeks old and already Nintendo is sending updates for Kirby Star Allies to enhance the game and give you a little more variety. This week, the company sent out their 2.0 update for the game, which added five new characters to the mix from Kirby's past, along with a couple extra additions as you can see from the update notes below.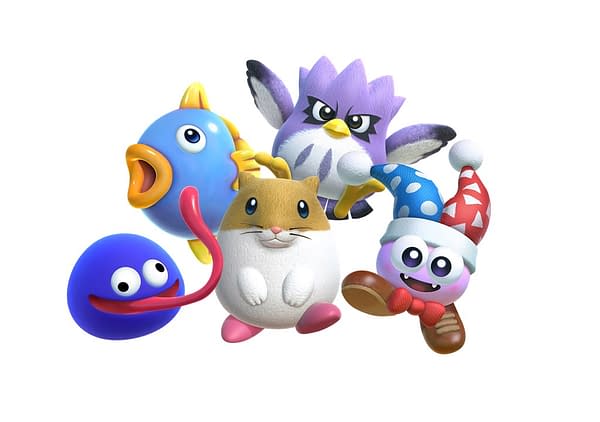 Added three new Dream Friends: Marx, Gooey, and Rick & Kine & Coo.
Added one new celebration picture to complete by collecting Picture Pieces.
Fixed several issues to enhance gameplay.
Now granted, none of these characters are going to be game changers, nor are they really improving the quality of your groups as a couple of them can't do anything special and are simply enemies you can inhale and use as star weapon. But its still nice to see them be added to make the game feel more like a complete Kirby game on a brand new console. We'll see how long it takes Nintendo to add more characters, or even better, start adding new content with throwback minigames to the NES and SNES titles. Be honest, you kinda wanna see Megaton Punch in this game.
Enjoyed this article? Share it!