Lineage 2: Revolution Announces Surprise Collaboration Event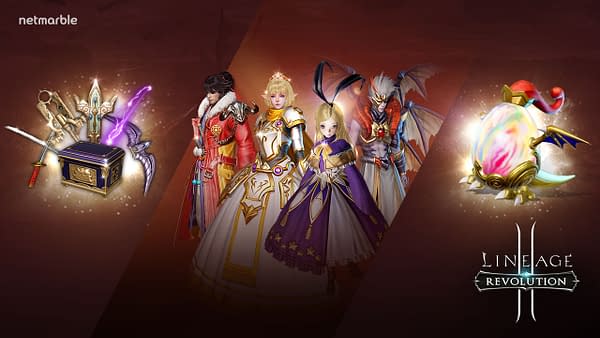 Netmarble Corporation has launched an update for hit mobile MMORPG, Lineage 2: Revolution, introducing an all-new surprise collaboration event with "one of Asia's most beloved gaming IPs".
The collaboration event brings a new dungeon to the game called the "Event Temporal Rift – Keep of Catastrophe" which will be available to all players with four different difficulties. That way, players of all levels and experience can team up in groups of five to face off against a new boss. The ultimate goal of the collaboration is for players to save the Silverlight Mercenary, but rewards include a new weapon costume.
The update also adds a new mount pet called the "Divine Sharly" which is an egg-shaped pet only summonable with the "Divine Sharly Summoning Stones" and will alter the character's appearance when equipped. So you get a makeover to match your new egg mount.
Finally, the special reward for victory in the Fortress Siege mode has been added in this update so winners for Fortress Siege will now aquire "Strider Binding Hornflute" which can be used to summon a strider.
So, any guesses on the mystery franchise?
If the above promo image and the Sharly mount weren't enough, the collaboration is with the Monster Strike franchise. The collaboration did well in the Japanese, Korean, and broader Asian markets so Netmarble is hoping Western players will also have some fun with the new items, monsters, and mount.