Looks Like A Dreams Demo Is Imminent for U.S. PS4 Players
PlayStation 4 owners around the world are getting a chance to try out the game creation system Dreams by way of a free demo. Publisher Sony Interactive Entertainment and developer Media Molecule have released the demo everywhere from Australia to Japan on the PlayStation Store. There's no sign of a U.S. demo just yet, but it certainly appears that one is coming.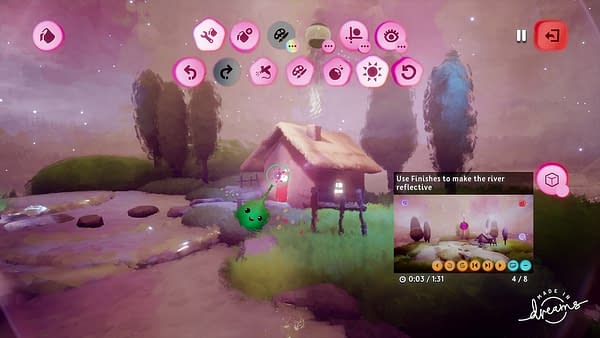 The demo, which will also come to Canada as well (as often the U.S. and Canada happen to get demos at the same time in these situations) will feature a "taste" of the game with a trial and unlock the demo. According to the demo listing from the PlayStation Store, you'll get to try out a "rotating playlist." Here's what the official description says.
"Get a taste of this critically acclaimed smash hit with an unmissable trial and unlock demo.

Jump into a rotating playlist of the wildest and most creative games made by players across the world, as chosen by Media Molecule.

Learn how to make content in the full game with tools and teachings to create games, memes, music, art, and more.

And discover the opening chapters of Art's Dream story campaign.

Upgrade to the full game to continue your progress and find new Dreams being published every day.

Because this is a trial version, we do not guarantee all functionality in this trial version."
There's no information about when players in the U.S. or Canada can expect the free trial, but Dreams is very much something you want to be able to try before you buy. While it's a robust creation tool with some very interesting games already floating around within its confines, it's also very difficult to get started with and really meant for people who want to create at all costs. If you want to just play around there's plenty of stuff to discover, but it may not be your cup of tea. We'll keep an eye out for when the seemingly inevitable demo launches for U.S. and Canada players.