Hello there, fans, players, and collectors of Magic: The Gathering, Wizards of the Coast's premier trading card game! Magic's come a long way over the years, and along that path, some cards have gotten ever the more scarce for players to get ahold of. However, Jumpstart, an upcoming Limited-style expansion set for Magic, will be coming out in July and feature an absolutely-gigantic amount of reprinted cards. Let's take a look at what was spoiled today!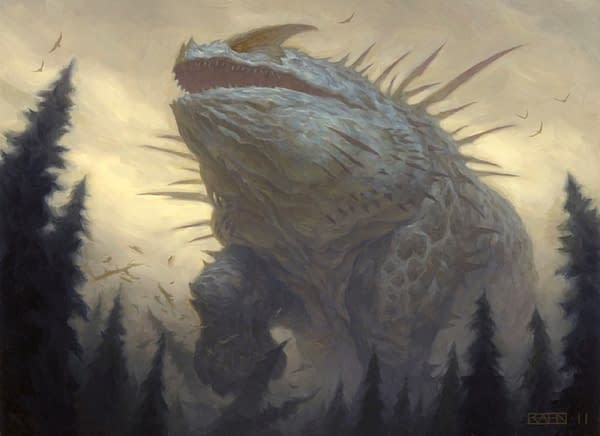 First of all, let's look at one of the biggest creature-based win conditions in all of Magic: The Gathering (in Commander, at the very least). It's Craterhoof Behemoth!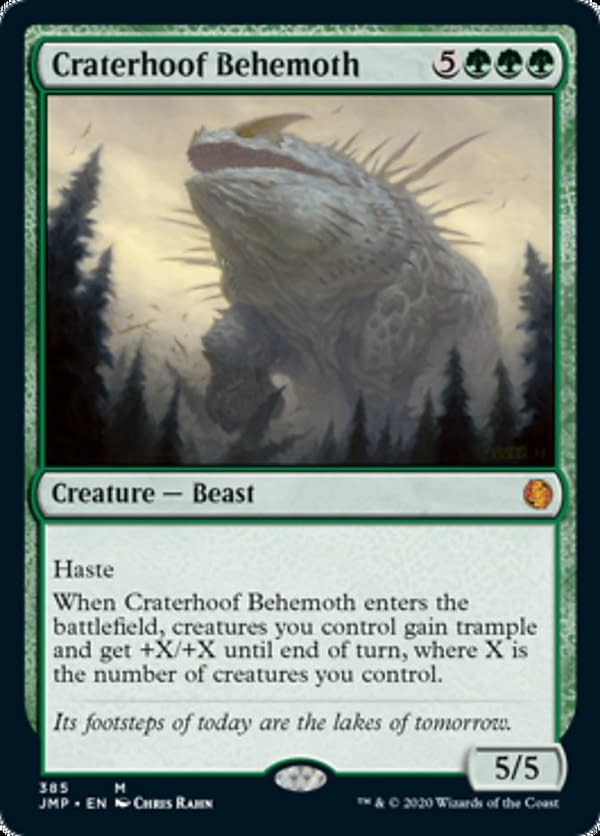 Craterhoof Behemoth has been the card responsible for many alpha strikes players have suffered in Commander and other such formats. With its ability to pump token decks up to game-breaking sizes (and, let's face it, other aggressive decks), Craterhoof is a massive win-con and has commanded a huge price tag because of this. Hopefully, Jumpstart will help that price go down (as with the other cards in this article, as you'll understand soon).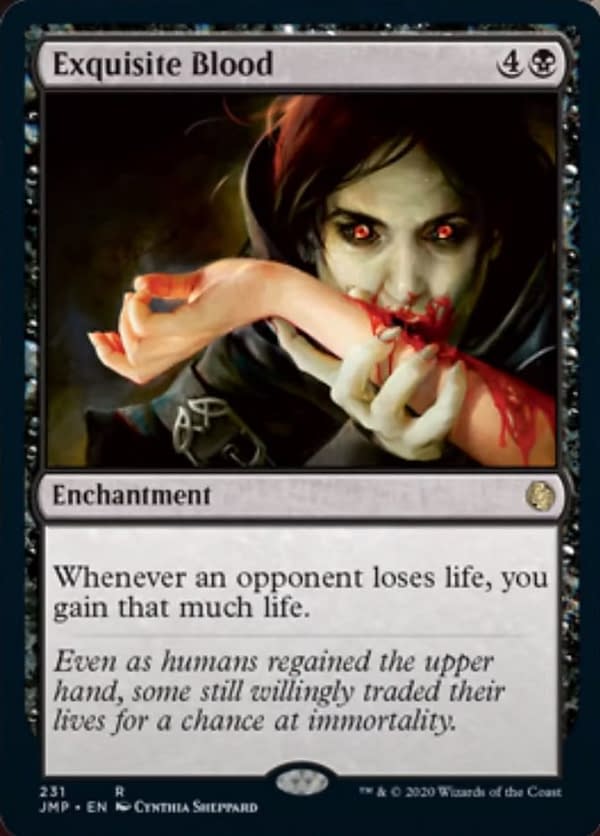 Next, we have Exquisite Blood. Originally printed in the Avacyn Restored expansion set, it's getting its very first reprint here. It's had a price tag that, as a rare, wasn't quite as high as Craterhoof but was still fairly expensive. It's also the only card of its kind with this ability and combos well with many different cards – not just the typical Sanguine Bond effects its famous for combining with, but also cards like Aetherflux Reservoir.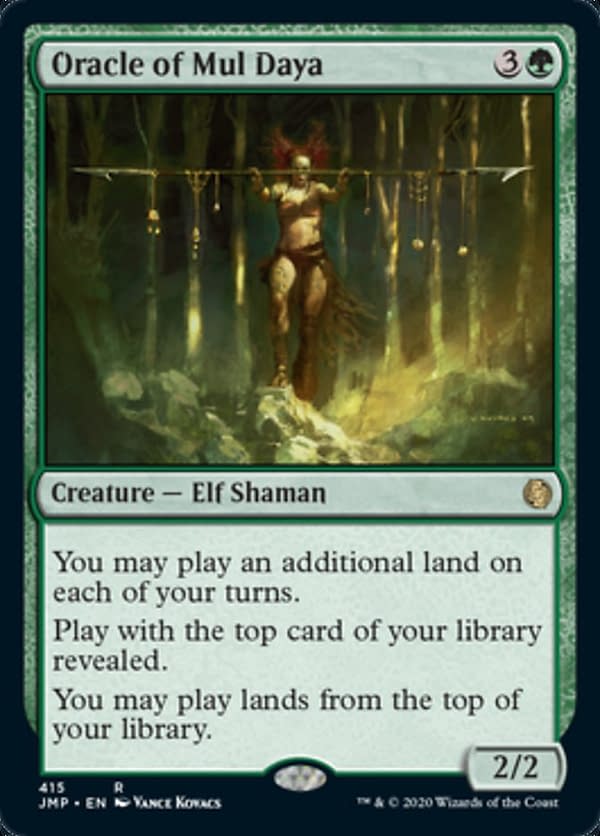 Let's take a look at another reprint, Oracle of Mul Daya. If you've read our deck tech for Nethroi, Apex of Death, you will understand how important the need for extra land drops can be, and how much Oracle can do for a deck such as that one. The card has been floating around $30 to $40 dollars as of recent on various Magic: The Gathering secondary market websites and ideally, Jumpstart will lower that price for the good of other players as well.
Finally, there have been a few Basic Lands printed with all-new art for this release just like Core 2021, but so far, it looks like only one of them, a Swamp, will be printed in a language other than English. And to that effect, it will be the only land printed so far in a fantasy language – Phyrexian.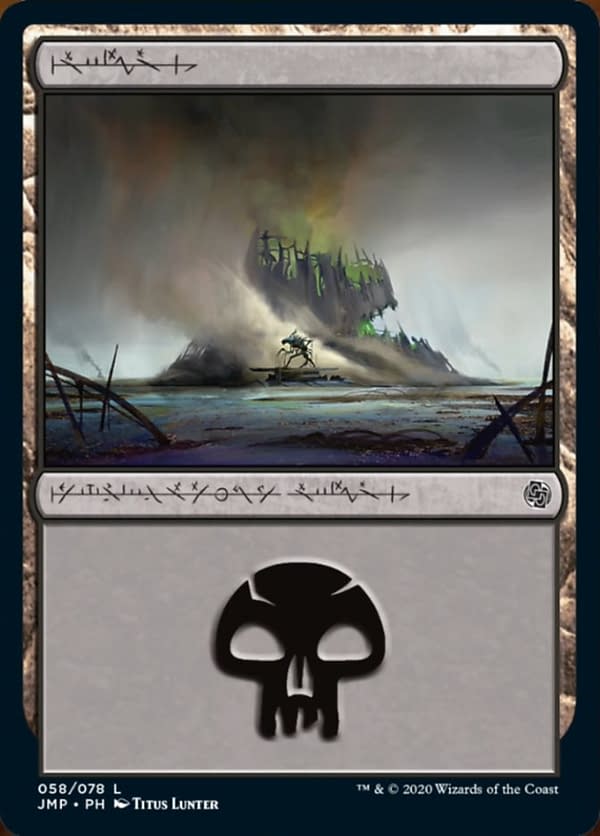 It looks like so far, this Swamp will be the basic land to try to grab from packs of Jumpstart, but so many other great cards are going to be reprinted from this set that we couldn't fit all of them into this set. Look out for more soon, and, if you like what you're reading, let us know in the comments!
Enjoyed this article? Share it!