Mass Effect: Andromeda's First APEX Mission Is Now Live The first free event for Mass Effect: Andromeda is the multiplayer APEX Mission 01. This is the first of several ongoing story-based missions that will feature new playable characters, weapons and items. The first APEX Mission, "Drack's Missing Scouts," is available from March 23 until March 27 and will task players with investigating a new map, Firebase Paradox, for a potential kett threat.
APEX missions are basically the Multiplayer version of Strike missions, the difference being that you get to control the action alongside other players in the Multiplayer APEX missions. Rewards for single-player vs multiplayer missions are roughly the same, allowing players who avoid multiplayer to reap the same rewards as those who enjoy multiplayer. Pretty nice, huh?
Players can also keep up-to-date on APEX Missions news via the Mass Effect website.
Alongside the launch of the APEX missions, we got some new screenshots showing off our Krogan Gladiator, her weapon, and some environment shots of the new Firebase Paradox map. Yes, our multiplayer playable character is a female Krogan. Awesome, right?
The new screenshots are below.
The brand new gameplay trailer for Apex Mission 01 is below. While nothing special in terms of content, watching the Krogan Gladiator tear up a battlefield is pretty worth it. Also, the video is narrated by a Turian. I'm always down for non-human narrators in ME since the alien characters in the series are often far more interesting than their human counterparts. And have better facial animations, for the most part.
---
---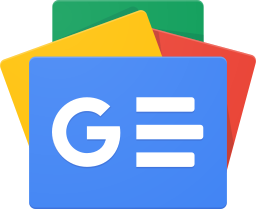 Stay up-to-date and support the site by following Bleeding Cool on Google News today!