Hasbro Marvel Knights Legends Wave Coming…Including Jessica Jones Hasbro went ahead and reveled their upcoming wave of Marvel Legends figures based on the Marvel Netflix run of shows. And boy what a wave it is going to be. Up above there you will see the completed build a figure for the wave, Man-Thing. That is an incredible looking sculpt, and to be honest the wave would be worth picking up just to build him regardless of the figures involved. But then once you start to dig into those, you can start to see that this wave might be the best of the year.
Right off the bat, the Blade and Bullseye figures look fantastic. Both come with swappable heads and an array of weapons. This is the first Blade figure since the early 2000's, so he is a welcome addition. Bullseye has a sick effects piece that has knives coming from his hand as well as multiple sets of hands.
Then you get to the Netflix figures, and my god, they are gorgeous. Elektra is the weakest and that is only out of personal preference since I was not a huge fan of her on Daredevil. But for real, I have zero complaints about the figure itself. Jessica Jones looks awesome as well, I just wish she had something with her, but I get why she doesn't. The two standout figures here are the Daredevil and Punisher. Daredevil has a perfectly matched paint job to his suit on the show, and comes with interchangeable hands and his clubs. No interchangeable Matt Mudock head, but thats ok. And the best figure in the wave is The Punisher. Oh man, did they nail this one. If other Legends as of late are comparable, his trench coat will not limit his mobility at all, and kudos for making the skull weathered as well. the likeness to Jon Bernthal is pretty spot on, Hasbro has been knocking the head sculpts out of the park this year.
This Marvel Knights series of figures will fly off shelves. My suggestion is to preorder as soon as you can. The wave should hit stores in late summer.
---
---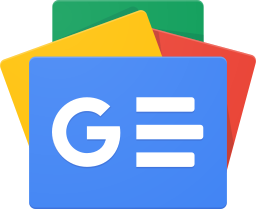 Stay up-to-date and support the site by following Bleeding Cool on Google News today!