New GameStop "Pokemon" Event Hands Out Shiny Solgaleo and Lunala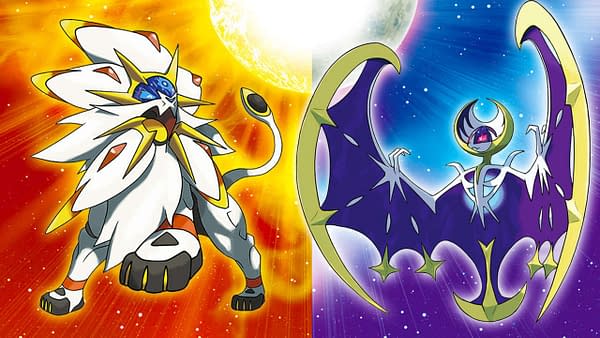 Great news for Pokemon Pass users! If you downloaded the app, which is available for both iOS and Android, you can take part in a new Pokemon distribution event.
Starting now until November 10, you can visit any GameStop store to receive a free Shiny Lunala or Solgaleo. All you have to do is open the app while you're inside the store. The code you receive will automatically translate into the monster that best corresponds to the game you're using. Solgaleo and Lunala will be available for both Pokemon Sun and Moon and Pokemon Ultra Sun and Moon games.
Nabbing your Pokemon is simple when you have the code. When you get it, go to the main menu of the Pokemon game you plan on using it is, and then choose Mystery Gift. When you enter the code, you'll receive your Pokemon. You'll either get a level 60 Shiny Lunala or Solgaleo. Solgaleo will know the moves Morning Sun, Noble Roar, Sunsteel Strike, and Zen Headbutt. Lunala will know Moongeist Beam, Psyshock, Moonblast, and Moonlight.
You've still got quite a bit of time before the event goes away, in case you're a little too busy right now to make a trip out to a GameStop. Be sure not to miss out on it, though! This is a super easy Pokemon event to take part in.