Hello loyal readers! I'll be getting up-to-speed with Theros: Beyond Death spoilers for Magic: The Gathering in a bit, but first I wanted to write about a card that's been on my mind for a fair amount of time now, since being spoiled on December 31st. Apparently the card has some rather large implications for the "playtest" cards from the Mystery Boosters, which were unveiled back in the fall of 2019.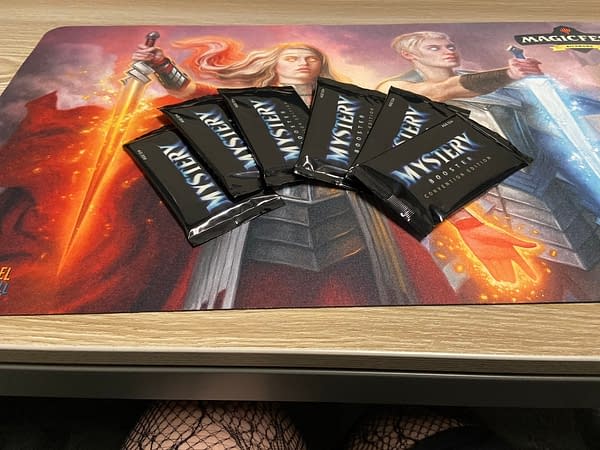 So, a majority of seasoned Magic: The Gathering players know about the set called Future Sight, which was released in 2006, and how it had "pre-prints" of cards that were billed as "being from alternate futures of Magic". I want to bring to mind one of the first Future Sight "futureshited" cards with Mistmeadow Skulk.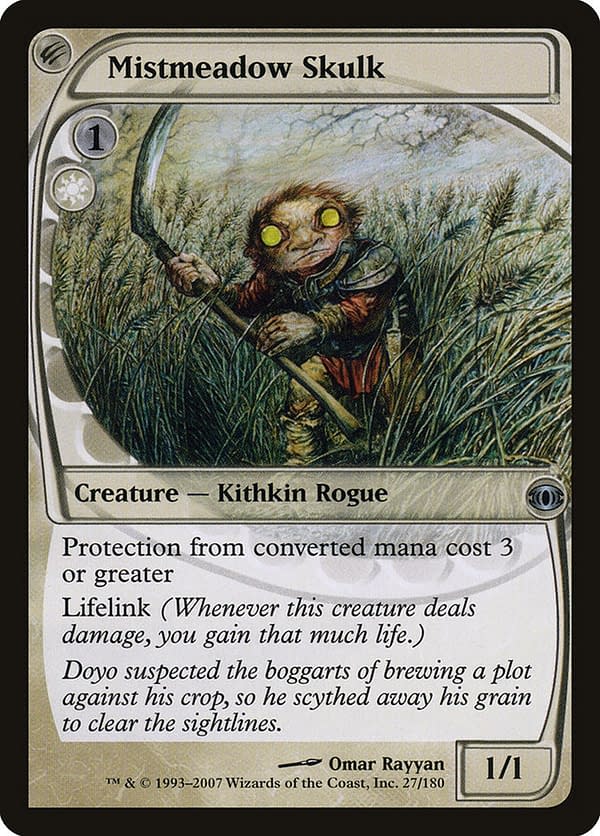 This card was then printed in Shadowmoor, with everything exactly the same except for the frame, which was reverted back to a "standard" version.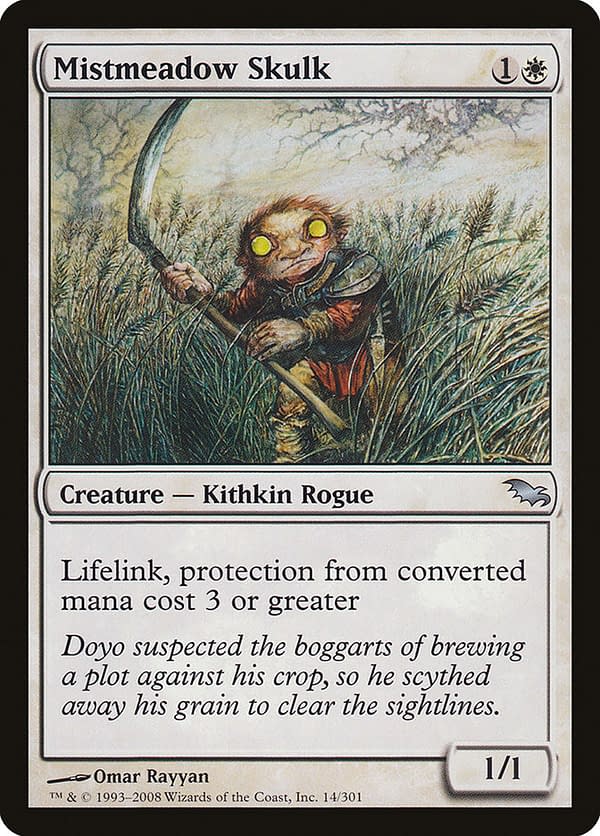 I know that this little guy isn't that interesting at first glance but he sets a precedent for Wizards of the Coast to be able to do things like this. Alternatively, Wizards of the Coast could also print cards from silver-border…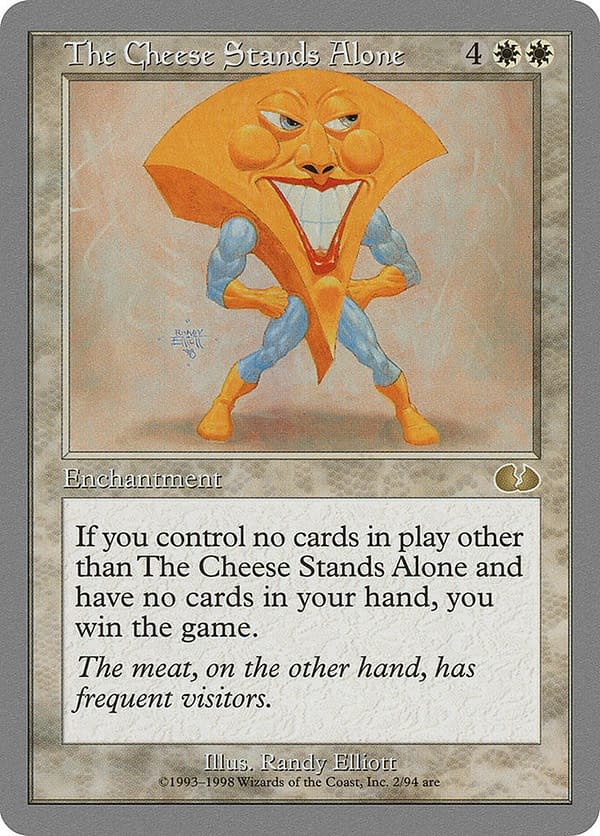 …Nearly into black-border…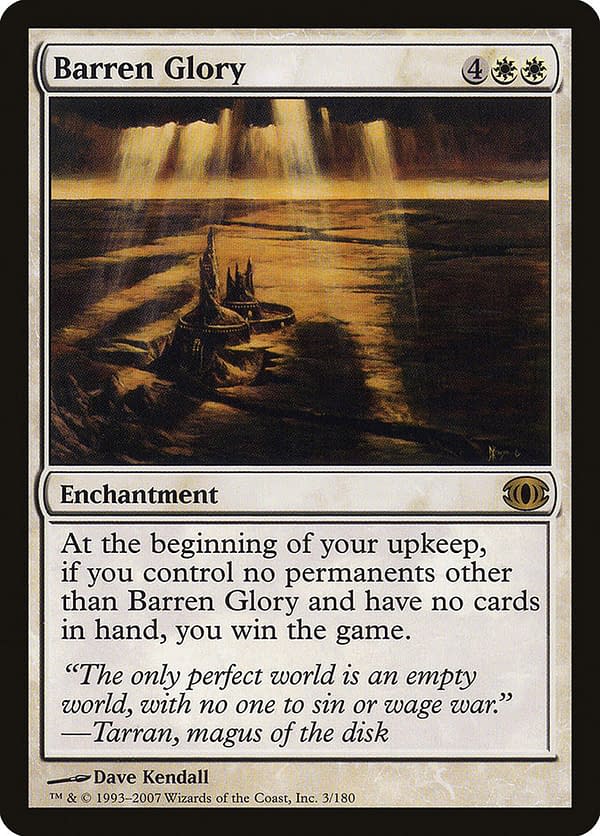 …And while they can't just print black-bordered cards precisely into silver-border…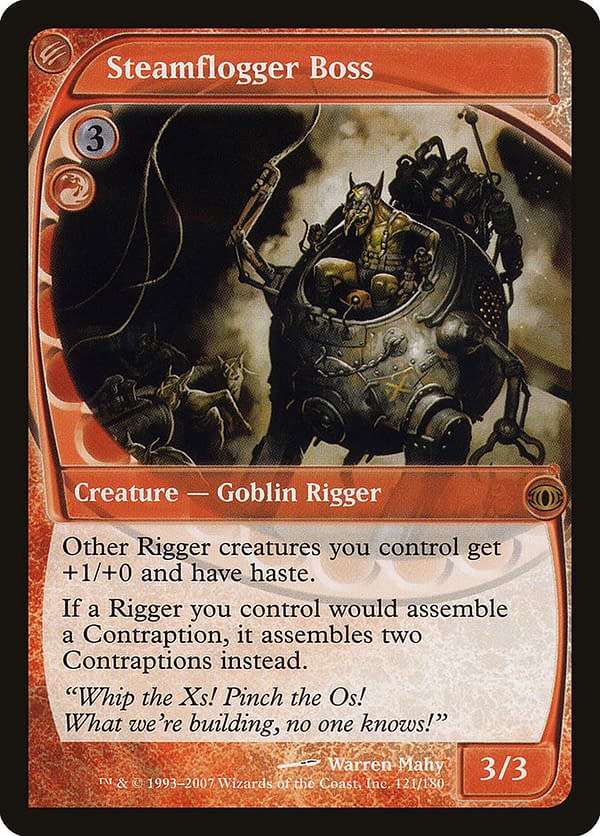 …They can certainly collate black-bordered cards into packs from silver-bordered sets.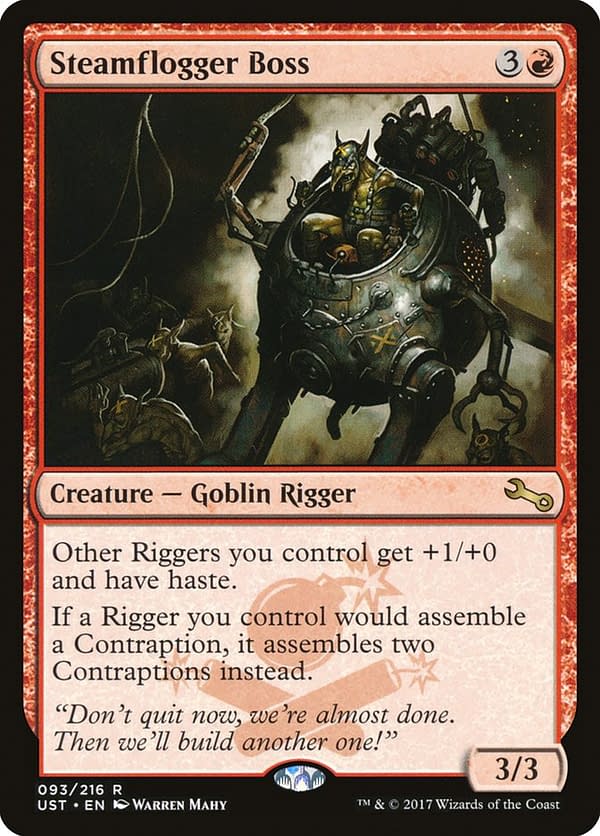 Setting A New Precedent
So, this all ties in with the card that was spoiled this past New Year's Eve pretty radically. Consider the "playtest" card called Enchantmentize.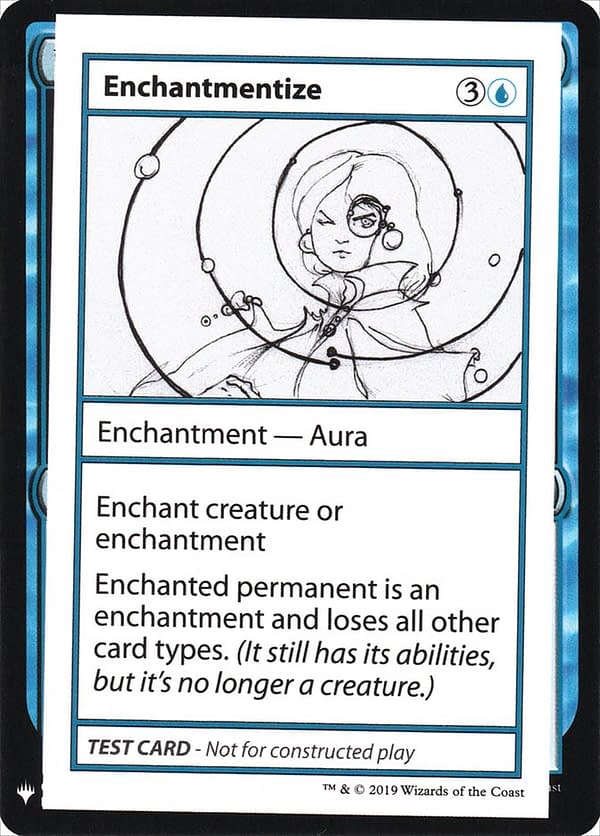 A card with this exact name is not legal for constructed play but could be used casually with consent from the player's playgroup. However… If a playtest card were suddenly to see exact mechanical printing, like with the new card One with the Stars, who really knows what could be done with this card? Does the playtest card then become a legal proxy for it? Is that even a line of thinking for organized play?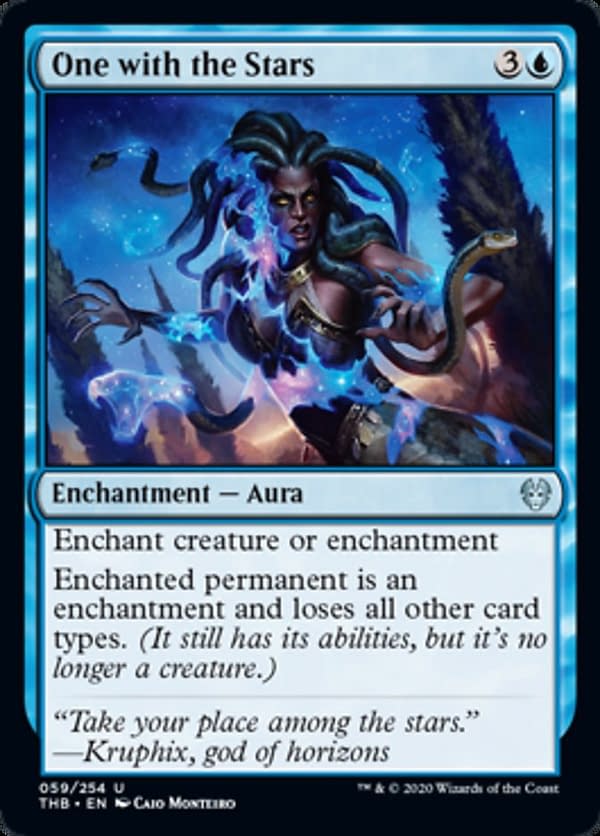 Whatever the case may ultimately be, this new playtest card being finalized for a legal, black-bordered Magic card sets an interesting precedent for playtest cards both current and to come (as apparently the cards in the next Mystery Booster release – the one coming to stores in March of this year – will be different than the convention edition). Here's to hoping more cards like this get printed, as opposed to cards like Slivdrazi Monstrosity.
What do you think will be the next playtest card to see print at long last? Will it retain everything about it, mechanically, if so? Let us know what your thoughts are!
Enjoyed this article? Share it!