Opinion: Commander Takes, Pt. 5 – "Magic: The Gathering"
Welcome! If you are looking for Part Four of this series, you can find that over here.
Well, it's taken us some time, but here is the final installment of my Commander hot takes for Wizards of the Coast's hit game, Magic: The Gathering. We've been through a lot over the course of the past two days – we discussed how extra turn spells are ruining Magic, how extreme mana ramp is hindering it, and how taxation is theft… in Magic.
But it finally all ends with this article's conclusion. I offer some better news in this article, in addition to my number one pick for the top mistake in Commander, but a few things will stay the same in this piece. For example, I still only have two takes to make, and none of them will involve meta-issues beyond the existence (or nonexistence!) of certain cards. With that in mind, let's begin!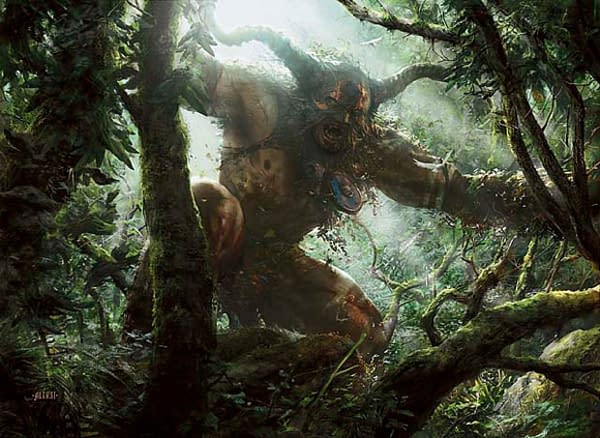 #2. Some Cards That Should be Unbanned
I chose to start with this hot take to make a point: Commander is a more popular format than ever before, and is seemingly second only to "whatever is available", kitchen-table Magic, according to Mark Rosewater. It's thriving, and that has inspired many new formats – some that fail, sure, but also some that make it.
Unfortunately, the more Commander changes (for better or for worse), the more it stays the same. The Banned and Restricted List for Commander is still roughly the same as it's been for the past while, except that some more cards have been banned (with the unbanning of Painter's Servant – a decision I don't quite understand, to be frank). The list will keep growing no matter what, but some of the cards, in my opinion, are there unjustly.
I've discussed Recurring Nightmare as early on as the number nine point on this list (listed in Part One), and again I cite Sensei's Divining Top as a precedent to unban it. What's more, we ought to look at the thriving formats spawned as a result of Commander's popularity – namely, Oathbreaker, which recently unbanned Recurring Nightmare back in October. The Top is not banned, and yet it's about as evasive as the recursive enchantment; why can't Recurring Nightmare be allowed?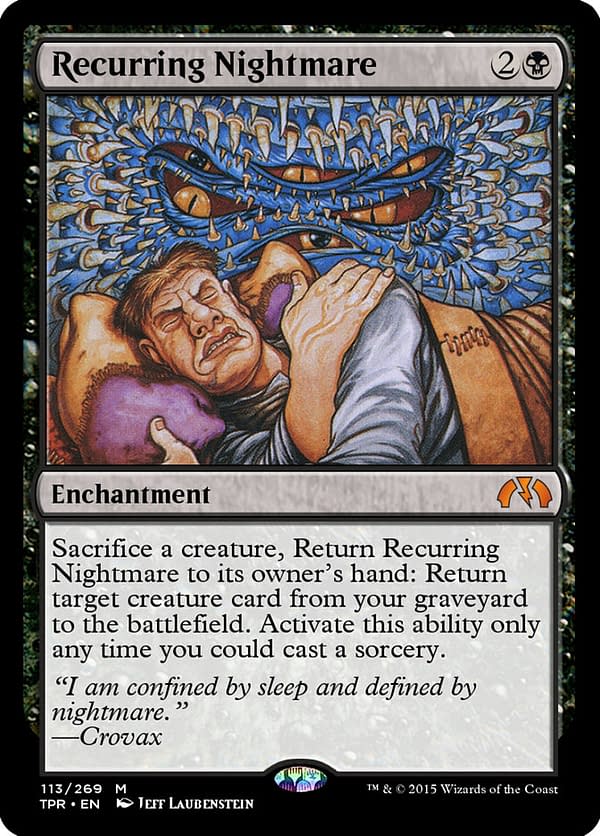 Furthermore, people like to play their games of Magic, and to that end, lands are pretty important (as my last issue will demonstrate). It's probably not the worst idea to unban Primeval Titan for this reason. I again cite Oathbreaker, which also recently unbanned the Titan and to great effect. Plus, green already has an extreme degree of land ramp in Nissa, Who Shakes the World, and if you have Nissa you're already doing better ramping than if you have a Primeval Titan to that end. Both together is hardly necessary, so Prime Time could probably work more fairly if it was unbanned in this new environment.
Finally, unban Yawgmoth's Bargain! Why? We already have one in the game in Vilis Broker of Blood, and that one doesn't force us to skip our usual draw step – and it's more an effect of life lost than utilizing it as a cost. It's not strictly better, but it is better by miles. The two aren't even really that redundant in what they do. Sure, paying one life to draw two cards is good, but so is paying a single black mana and two life to make a creature weaker and draw two cards. Vilis doesn't need a Bargain – he's the Broker of Blood!
Take: Unban some cards! I just gave three really good examples of obsolete bans. What else have you got for us?
Anyway, this has been a long, strange road for all of us. It literally ends with…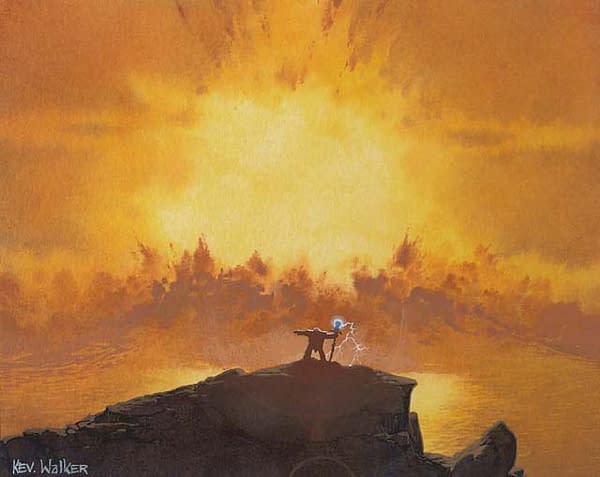 #1. Mass Land Destruction is Pain
This is a simple concept: people enjoy playing their game and dislike when people hinder that. But even counterspells are more interactive than mass land destruction. Nobody wants to be on the receiving end of an Armageddon or an Obliterate, even if it means the caster is losing their lands as well (in fact, the caster is going into this knowing at full-well, and very likely doesn't care). What kind of monster destroys the world?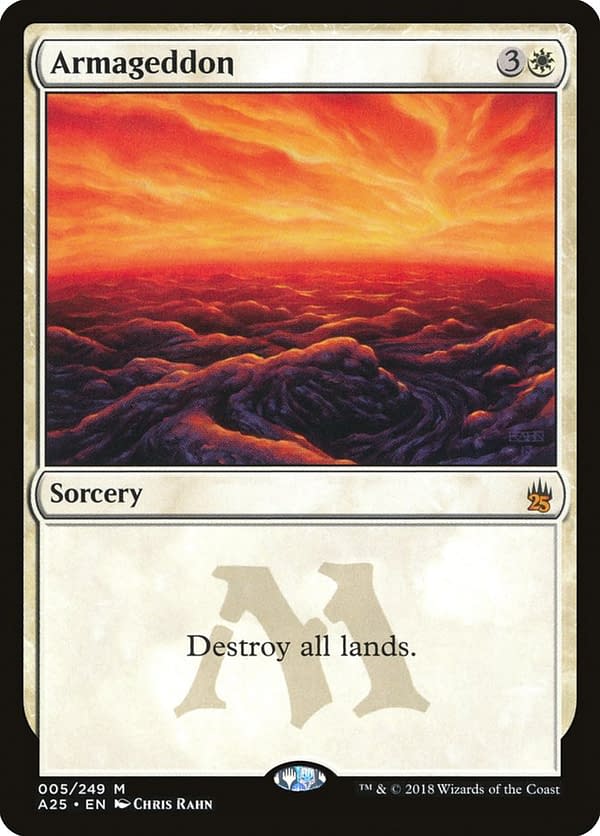 A monstrous monster, that's who. And don't try to mask this with "players can get their lands back" effects – nobody wants to be at two or four lands for all of the late-game.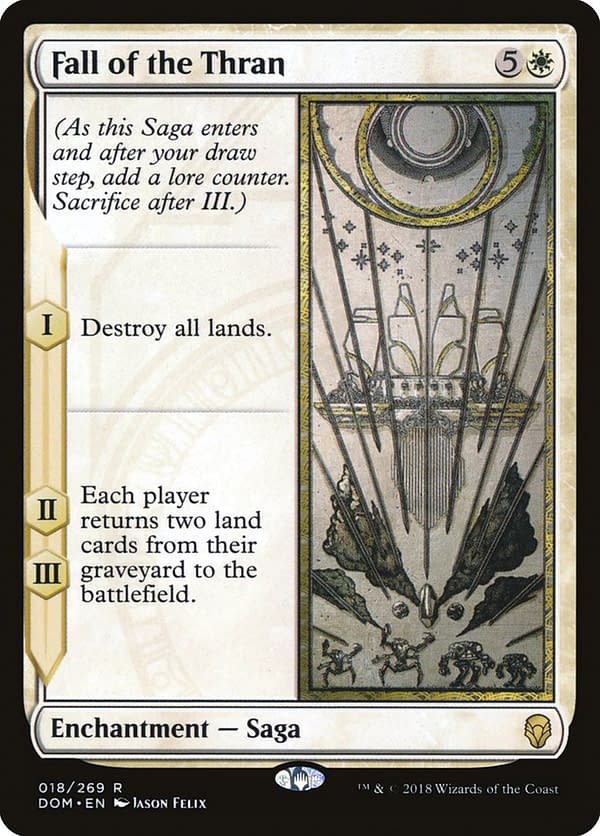 That's just schlock.
Take: Mass land destruction is bad and anyone who uses it ought to know that, and perhaps feel some remorse for their opponents as well.
The Takes Are Cooling Down
Many players share my opinions from my experience and if you don't, it's okay but you ought to keep them in mind when crafting that casual Brago, King Eternal Commander deck, or that Baral, Chief of Compliance "Oops, All Counters" deck. Just take my words to heart – but you probably won't have to just take my words for it.