Opinion: On "Magic: The Gathering" And Philanthropy 101
In Magic: The Gathering, players often are directed to make use of the best cards and the best strategies in order to gain the best outcome – that is, victory. But what if I told you that giving resources to other players could give you a victory of another sort? Welcome to Magic Philanthropy 101.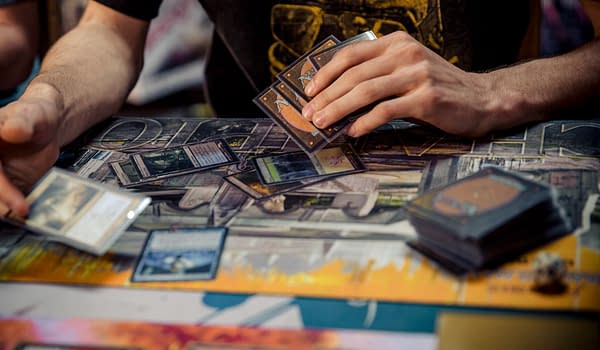 Magic: The Gathering is a highly-competitive card game with a cutthroat metagame and very rare and/or sought-after components. Magic is also full of people who have spent a lot of resources accumulating cards that they don't want or need, necessarily. This is where the philanthropic element of this game comes into play.
People do not need to necessarily hoard and keep every card they own. It's also the case that most players want other people to play Magic with them – it's a two-plus player game, so players need other people to play with. The most logical answer is to bequeath quantifiably-large amounts of bulk cards over to new and prospective players, so that they may learn to play themselves. Charities such as WeirdCards, the famed creators of the non-sanctioned "Oathbreaker" format, do just that through their MagiKids program.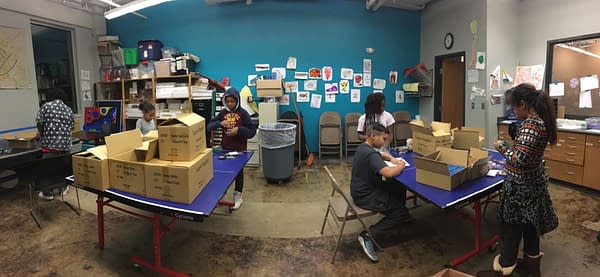 Wizards of the Coast has had their share of philanthropic instances as well. According to their website in an article from 2009:
"Every year, Penny Arcade runs Child's Play, a charity devoted to rounding up toys, games, and money for children's hospitals. And one of the key events is the annual Charity Auction, at which various cool gaming-related things are auctioned off.
We bring this up because this year [2009], [a] "tour of Wizards of the Coast and Magic R&D" went for $1,900 (which, the Magic brand team would like us to point out, is $300 more than the D&D tour went for), and the tour [was] conducted personally by Mark Rosewater."
As the article goes on to say, Child's Play is a huge charity and collects unused games and toys for children in need. It is very likely that these games include Magic.
Furthermore, there are plenty of charities which local gaming stores hold fundraisers for. Just Games in Rochester, for example, held a charity Commander tournament back in 2018 and reprised this tournament earlier this year as well. The tournament series was called "Commander for a Cause", and it raised money for the REACH Home, a charity that aids the homeless.
So, when asking what you can do to help out fellow players, prospective or new players, or even people completely unrelated to your hobbies, look to Magic: The Gathering for a lesson in philanthropy.
---
---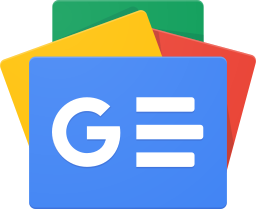 Stay up-to-date and support the site by following Bleeding Cool on Google News today!