Overwatch League Has A Pair Of Personnel Issues This Week
The two biggest stories coming out of the Overwatch League this week have to deal with player and personnel issues, one from the Dallas Fuel and the other from the Shanghai Dragons. We'll start with the Fuel who, according to ESPN, benched Felix "xQc" Lengyel and put him down as "deactivated" against their match against the London Spitfire tonight after he took to social media and streamed some unfavorable comments toward Austin "Muma" Wilmot of the Huston Outlaws after their 4-0 shutout win against the Fuel. No word yet as to how long that will last or if he will apologize for the salty comments afterward.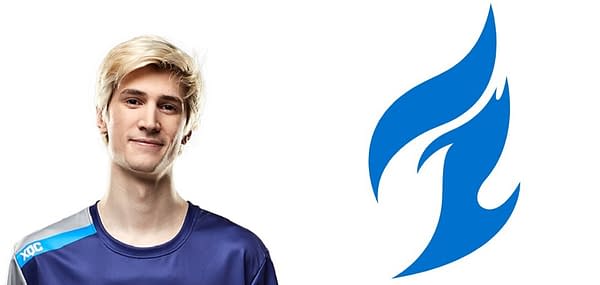 Speaking of apologies, The Dragons have issued an apology to their fans for their performance in the Overwatch League so far on Twitter. Below is the English version of their statement from team manager Yang Van, as they sit at the bottom of the standings with the Dallas Fuel.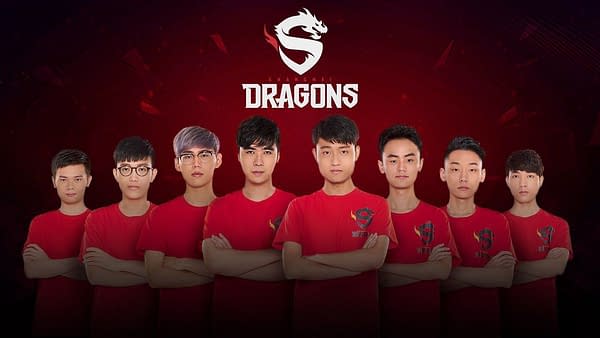 Overwatch League inaugural season launch has gone to week 2, and we didn't bring out the performance that players expected in the past 3 matches. I am here to offer my sincere apology to all the fans of Shanghai Dragons and Overwatch. I am the first to blame and responsible for the less than stellar results. I am sorry to have disappointed all the players.

We recognize our problems, disadvantages and current status of Shanghai Dragons. In the meantime, we appreciate all the suggestions from Overwatch players, and we need time and space to tackle these problems. Accordingly, we will focus on our teamwork, contrapuntally training on all positions, game strategy execution and planning, mentality adjustment of our players, and in-game communication.

These current issues and problems will be given highest priority in our daily training schedule instead of repetitive training. We had one session on adjusting mentality for players after last week's games and we will further assist our players on their mentality issues whenever it is needed. We realize it is crucial for our players to play with their true potential in a stable state of mind. We understand and are grateful for your concern on the training schedule of Shanghai Dragons; I am here to provide a holistic introduction to our approach. Daily training starts at 10:30 [a.m.] and ends at midnight, which includes breakfast, lunch, dinner and breaks. Meals are handled and delivered by our local support specialist and players commute by our cars between the practice room and Shanghai Dragons' own bares. In terms of the nutrition and tastes of our players while being far away from home, our local support specialist makes sure that there is at least one meal that is Chinese cuisine every day, which include a variety of Shanghai, Hunan, and Sichuan genres of cuisine.

With a reasonable amount of training time ensured, the management team has also developed plans regarding life issues, for the well-being and health concern of our players, both physically and mentally. For example, casual and game-related English lessons, team-building, and mental assistance. We understand that you are blaming us because you want us to be better. But we also hope that you will acknowledge the existence of rumors that are simply not true.

We also recognized that there is a lack of time for physical exercise and entertainment in our current training schedule. However, we are planning them and we will share with you when more news is available.

The Shanghai Dragons, more than anyone, are looking forward to our first victory, as well as seeing our players shining bright on the stage. To achieve this goal, the management team, coaching team, and the players will all work together to solve problems that we are facing now. Even though the future matched will be an uphill battle for us, we promise that we will be positive and take all advice and suggestions bravely, and enhance our speed in improving ourselves. We believe that given time, Shanghai Dragons will be a remarkable team.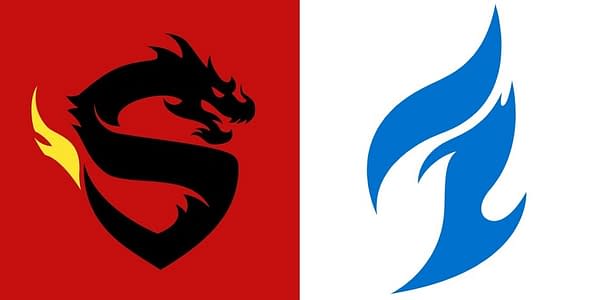 UPDATE: Both teams competed today, with the Shanghai Dragons losing again in a 0-4 shutout against the Florida Mayhem, giving them their first win. Meanwhile, the Dallas Fuel fell to the London Spitfire 1-3. Both teams now have a 0-4 record headed into Week 3 starting on January 24th when Shanghai will face the Seoul Dynasty, while Dallas will face the San Francisco Shock on January 26th.