Rare Moltres Pokémon Card From Tropical Mega Battle On Auction
Heritage Auctions, an auction house based in Texas, is well-known for being a fantastic place to auction off comics, trading cards, and other forms of memorabilia. They have comics featuring various well-known characters such as Batman, and trading card memorabilia from a bunch of games from Magic: The Gathering to Pokémon. In fact, right now they are auctioning off a number of super-rare and valuable cards from the Pokémon Trading Card Game. One such card is a phone card from the "Tropical Mega Battle" featuring the likeness of a Moltres Pokémon card, which is up for auction until July 9th, at 2:50PM Eastern Time.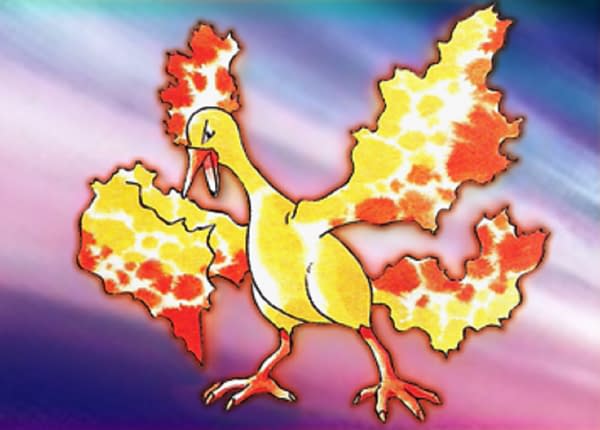 This Moltres card is PSA-graded at a 9, meaning it's a Mint-condition card. Only fourteen copies of this phone card have been certified, and only four among them are at a grade of Mint 9 or higher. This card is one of them, making it a seriously-rare find.
These cards are scarce. To obtain one of these valuable Pokémon cards, players of the card game who were not entered in the Tropical Mega Battle would compete to fill a stamp book with stamps, and then mail the book in to redeem one of three phone cards, featuring the likeness of either Articuno, Zapdos, or this Moltres.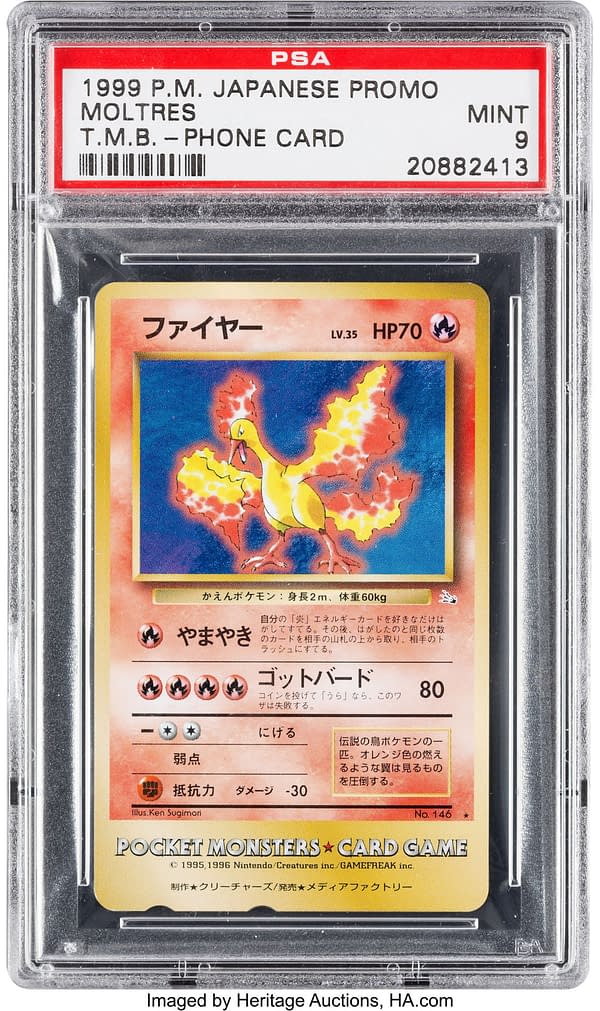 Functionally, this card cannot be used in the Pokémon Trading Card Game due to its extended size (to accommodate its actual function as a phone card), but if it could, it would have the same text and stats as the Moltres from Fossil, the third expansion set to be released for the game in the United States. Interestingly, the art for this card was later used in the Game Boy Color version of the trading card game as an exclusive card made specifically for it (that card, one of the four "Legendary cards" alongside Articuno, Zapdos, and Dragonite, was never given an actual printed release).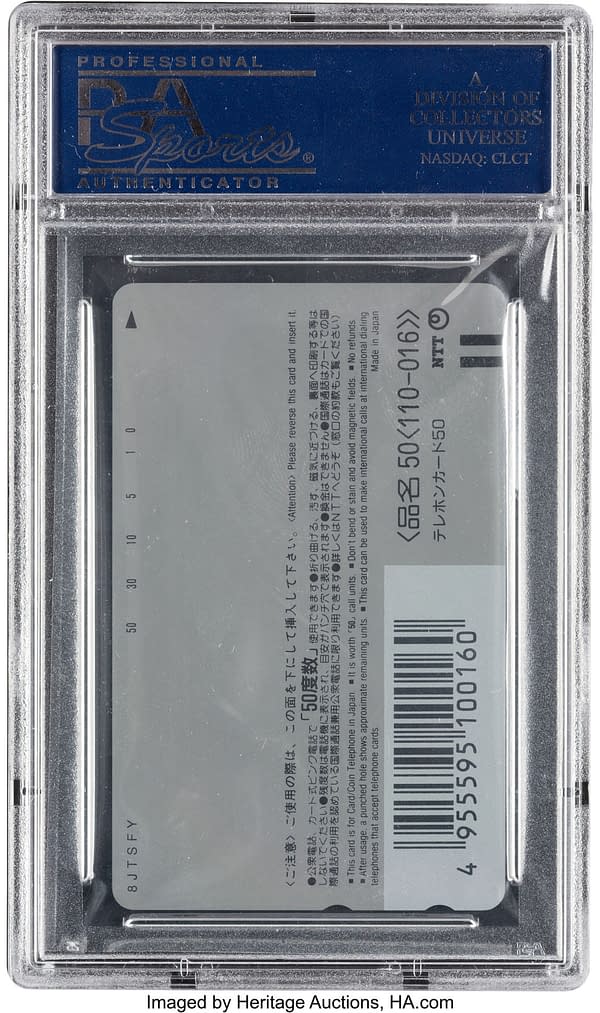 If you want to try to get ahold of this valuable card, you have until July 9th at 2:50PM Eastern to do so. Right now, the card is valued at an auction price of $430.00 USD. You can find the auction lot at Heritage Auctions' website by clicking here. Good luck!

Affiliates of Bleeding Cool buy from and/or consign to Heritage Auctions.