In case you've been looking for a new arcade stick to perfectly fit your Dragon Ball FighterZ lifestyle, Razer may now have just the product for you. This morning, the company announced a brand-new DBZ version of their Atrox Arcade Stick for Xbox One and the Razer Panthera Arcade Stick for PlayStation 4, complete with artwork from the game and buttons made to look like the Dragon Balls.
Both versions will come with the standard array of items they normally do so you get the most out of the experience, just with the added caveat of being designed for the game. The current running price for them is about $240 as they are now available for purchase.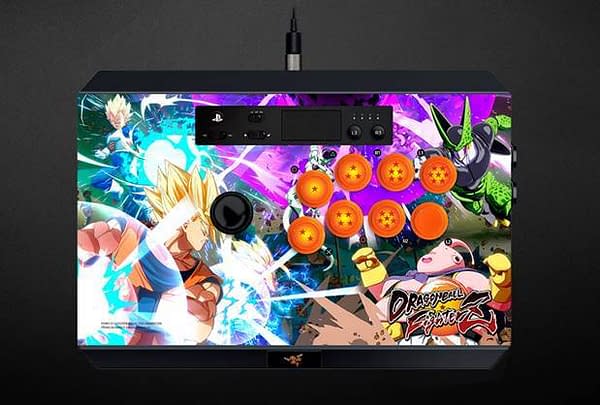 The new arcade sticks are built with premium Sanwa hardware components: 10 buttons and an eight-way joystick. Competitors may customize the arcade stick to suit a variety of playstyles thanks to the controller's modular construction. Internal storage compartments reveal dedicated slots for a detachable screw-lock cable, screwdriver, and additional storage for two extra buttons. The Razer Panthera for PlayStation also features a Tournament Gaming Mode and is compatible with major fighting games.

Product Features:
– 10 tournament-grade Sanwa Denshi buttons
– Authentic Sanwa joystick with ball top
– Easy one-touch access to internals and storage
– Fully accessible internals and storage compartments for easy modding
– Honeycomb structure on the inside for easy screw mounting
– Storage room for alternative bat top joystick (not included) and more
– 9.8 ft. / 3 m detachable screw-lock USB cable for secure connection
– Screwdriver included for modding
Enjoyed this article? Share it!