Review: "Theros: Beyond Death" Sealed Play – "Magic: The Gathering"
Hello there, loyal readers! Today, following up on both of the Theros: Beyond Death booster draft box review I have done as well as that of the Planeswalker Deck gameplay from the very same set, I wanted to see how Sealed gameplay works out for the newest set from Magic: The Gathering.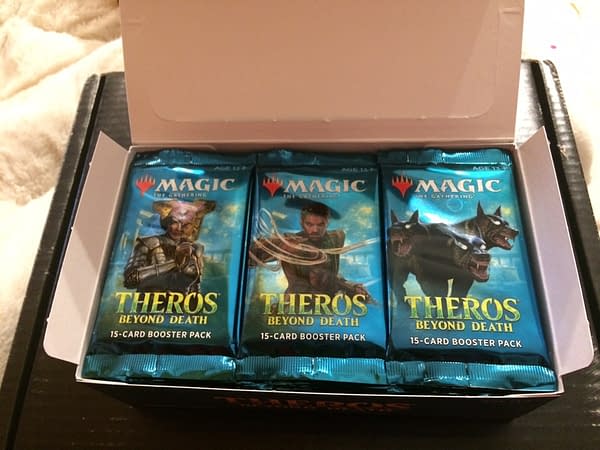 As a disclaimer, for Sealed it's important to remember that not every experience is going to be the same – in fact, it'll be about as varied as the cards you pull from your booster packs. But that being said, there was an interesting constant here.
So, from my booster draft box, I held onto twenty-four packs for myself and three other players to pick from to make Sealed decks out of. However, two of these friends decided they would get their own packs, and so the other player and I chose twelve packs of the twenty-four and made decks ourselves. The weird thing is that two of us players made Golgari (green-black) decks from different boxes overall (yes, one of those players was me).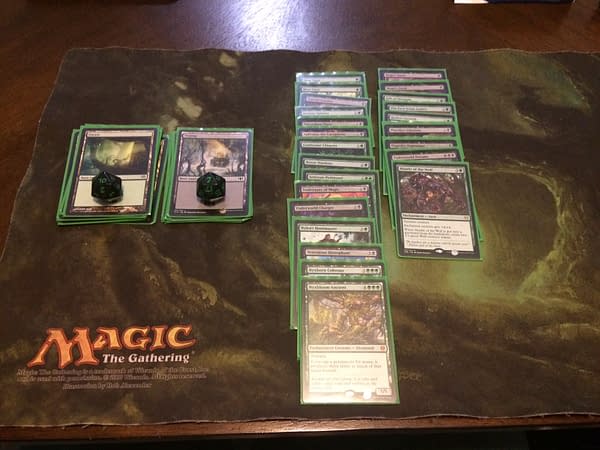 The other player I had doled out packs to myself made a Rakdos (red-black) deck, which seemed pretty powerful to be fair, although I have yet to see it actually shine in gameplay.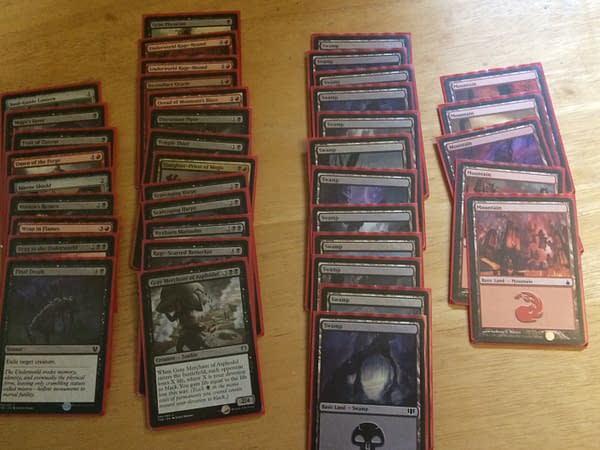 I did get a chance, however, to play against the other Golgari player, and it turns out that his deck was quite formidable. While I lost one of the three games in the match we played, I managed to out-fierce him. It was pretty fun though, and it's an archetype I'd like to continue in Theros: Beyond Death Limited formats.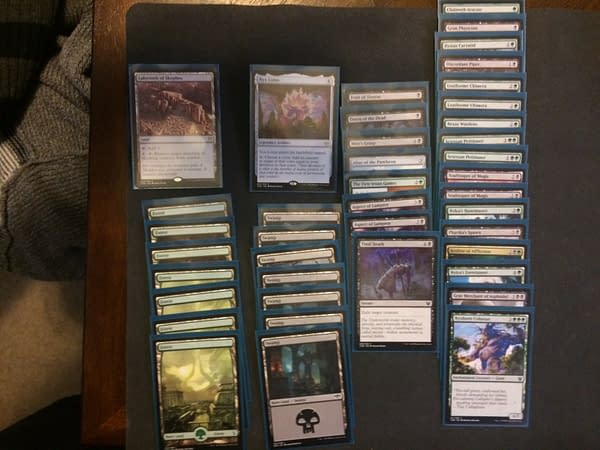 Meanwhile, the other player did not have a very good Sealed pool at all. They started out trying to make a Rakdos deck as well, funnily enough, but that did not work out for them, so they did a full 180 turn and decided to use the rest of their pool to attempt to make a Bant deck. Note the two Temples in this deck, and weep.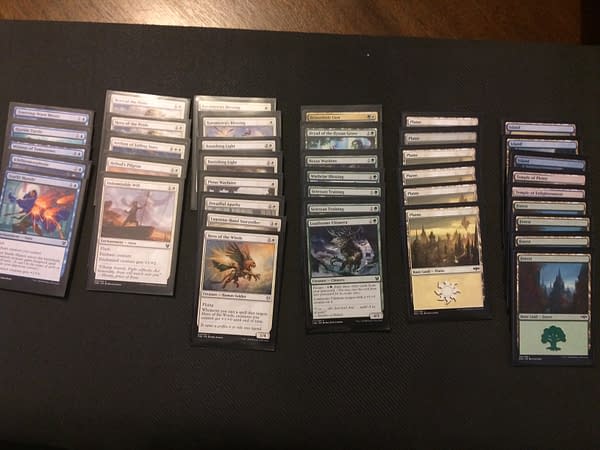 In the end, I did quite well. I can attribute that pretty easily to the amount of prior research I have conducted about the set, and I implore all players to do research before going into a Limited environment for sure. But that's just a side thing. I find that Sealed is swingier than Draft because of the amount of variance in the contents of the packs.
What do you think? What is your experience with Sealed? How about Draft? Is Limited fun for you? Let us know!