Samurai Gunn 2 is Still Complete and Utter Chaos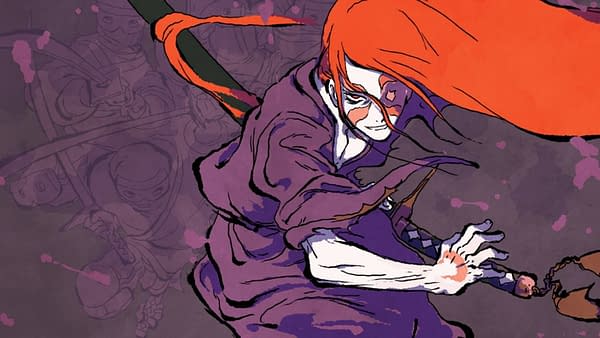 Double Fine and Teknopants' Samurai Gunn 2 is coming to the Switch, because no console says "party ruining PvP machine" quite like a Nintendo console. So SG2 will be in the perfect place alongside the Switch's numerous multiplayer party games.
That said, the Switch version of Samurai Gunn 2 will have a new, expansive adventure mode to go alongside its multiplayer sword and gun combat insanity. The versus mode is also getting an update, so there's plenty new coming to the Switch port.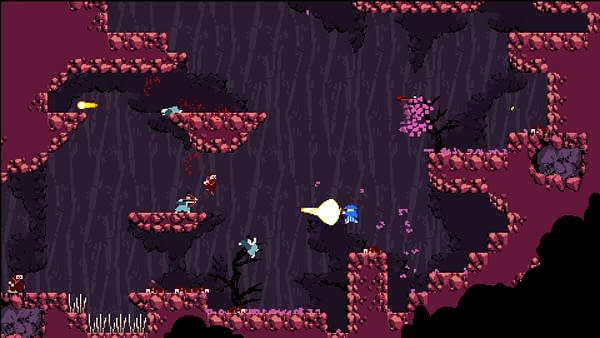 The only demo available at PAX West this weekend was the revamped multiplayer, which is a bit more reactive than the previous build. Otherwise, it feels pretty darn similar, and thats really all we wanted.
The description for the Adventure Mode reads:
Adventure with a friend through a medieval metropolis on the brink of crisis—fight or fly past your foes to discover the mystery behind Gunn City's ghostly threat. …or battle together with a group of 2-4 friends in versus with improved controls, new levels, and new characters! A princess, a golem, a samurai knight, and a homeless girl all have a part in rewriting the fate
of Gunn City forever.
Samurai Gunn 2 is set to release in Q1 of 2019 for the Switch.