Sniper Elite 2 Remaster Plays Like a Brand-New Game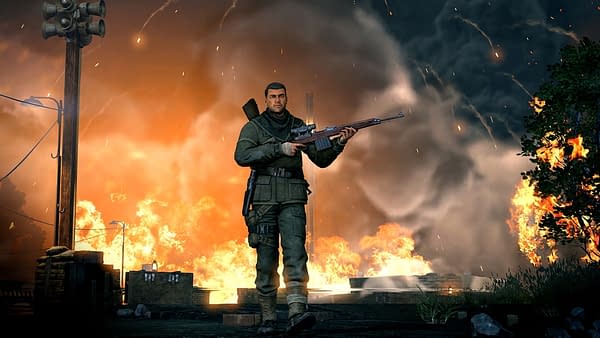 Rebellion's remaster of Sniper Elite 2 was playable at GDC last month, to show off the all new graphics, rendering technology, and improved x-ray kill cam.
The soul of the game is still the same in the remaster, with players taking on the role of elite sniper Karl Fairburne, who parachuted into Berlin for the Nazis' final stand.
New Features included in the Remaster are:
All DLC Included – Experience the infamous "ASSASSINATE THE FÜHRER" mission. Take the fight to new fronts in three new campaign levels. Hunt your foes with a variety of iconic weapons including the Lee Enfield MK III, M1D Garrand, M1 Carbine and more.
Photo Mode – Pause and step through the action frame-by-frame, position the camera, apply a filter, adjust the lighting and take stunning photos to share with the community. Including your epic X-Ray kill camera shots.
Remastered Visuals – Modernised renderer and post processing effects, enhanced level geometry, textures and particles, plus a revamped lighting system, and 4K support transports you to the front line.
New Playable Characters – For the first time, play the campaign and multiplayer modes as one of 7 new characters from Rebellion's Zombie Army series.
Multiplayer & Co-op – Gather your squad and compete in 7 uniquely tense multiplayer modes, now for up to 16 players online*. Including Deathmatch, Distance King, Dogtag Harvest and Capture the Flag.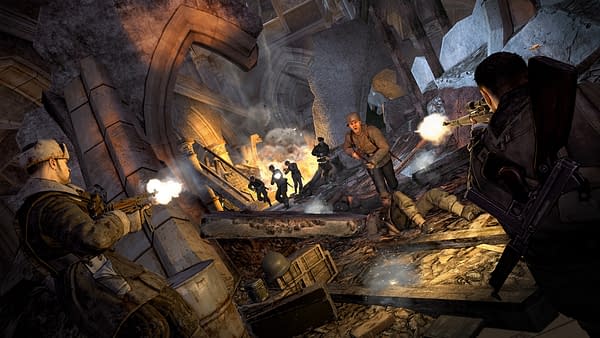 The higher level difficulties still come with realtime sniper calculations for wind resistance and inertia, but the lower levels are more standard FPS fare, with the ability to pause your breathing for better sniper accuracy. The guns still operate realistically, and stealth is still your best friend.
However, Sniper Elite 2's remaster plays almost exactly like a brand new game. The controls are smooth, the graphics are slick, and most of the problems I ran into were a product of my own skill, or lack thereof, outside of one small bit of traversal that required Karl to climb up a bookshelf. I couldn't get the game to give me the climb prompt without standing in one specific area of the game map. However it was easy enough to get around once I just kept at it.