The Vespucci Job and Three New Vehicles Added to GTA Online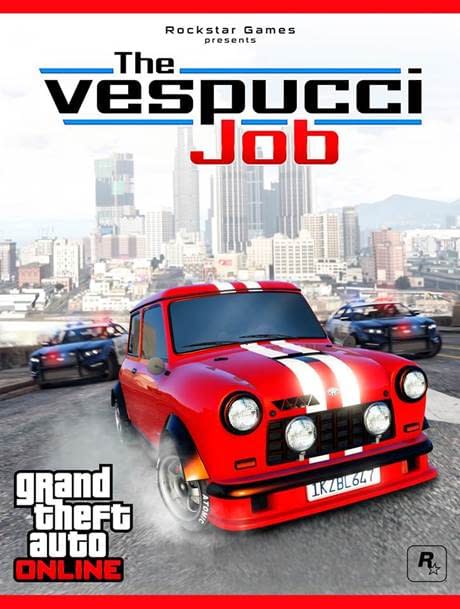 Rockstar Games has released the latest mode for Grand Theft Auto Online, the online component of Grand Theft Auto V, which allows players to hop in the new Weeny Issi Classic car in The Vespucci Job. The new patch also drops in two other cars, a new set of time trials, and even more discounts.
The Vespucci Job actually features a battle between a fleet of police cruisers against the diminutive classic Italian car, which means the game mode allows you to take on the role of the lunatic runaway driver trying to hit every checkpoint in time, or you're the squad car racing along right behind them.
Some quick and easy advice for runners – do take advantage of the tiny size of the Issi Classic through narrow alleyways and tight turns the bulkier cruisers can't make.
The Vespucci Job is available now, and if you play before April 23rd, you'll earn double GTA$ and RP for it.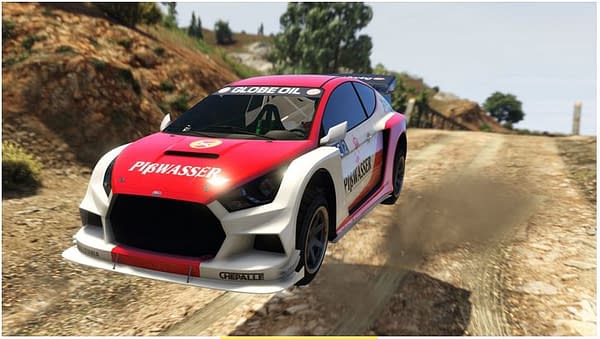 The two new cars added in the new patch are the Vapid Flash GT sports car, which is a highly customizable American-made hatchback available from Legendary Motorsport, as well as the Vespucci Job's Weeny Issi Classic which is available at Southern San Andreas Super Autos.

The final vehicle is the amphibious chopper Sea Sparrow (with optional machine gun and missile upgrades), which can be snagged at Elitás Travel.
In addition to Double GTA$ and RP rewards on The Vespucci Job, Bodyguards and Associates will also earn Double GTA$ Salaries from now through April 23rd.
In addition, the following discounts are now in effect: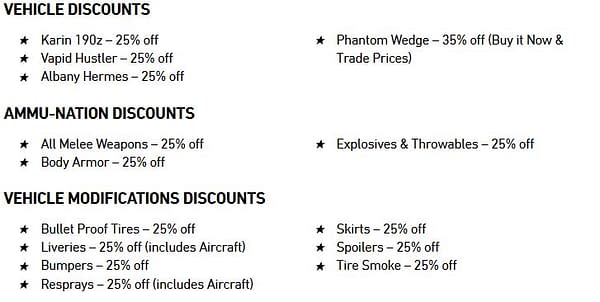 Finally, the new premium race and time trial schedule is below: