"This War Of Mine: Final Cut" Gets A Free Fifth Anniversary Update
11 Bit Studios have released a brand new update for This War Of Mine: Final Cut, making the game's fifth anniversary with a free gift. You can download the update totally free as we speak, as the devs put a bow on what they are referring to the "crowning version" of the game. Along with it comes a quote from the game's art director on what this update means to them.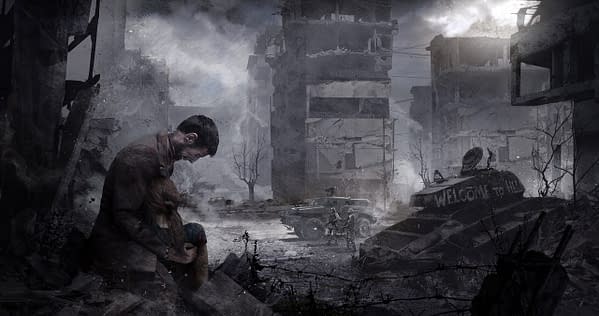 "We wanted to put the last touch to this phenomenon. The phenomenon, which made us who we are today as a team, equally in terms of creative fearlessness and business direction, and helped us pave our further way. Fantastic support from the gaming community was a huge part of that success, so it was without any doubt that this update must be free. We think of the Final Cut as a closing episode to the one-of-a-kind series This War of Mine has been. It will remain precious to our hearts and I don't know what ideas the future will bring but Final Cut is final by no means. The creative minds in our studio, who were with the game up to this point, started to pursue new challenges. So we're excited about what's coming." – says Przemyslaw Marszał, art director at 11 bit studios.