Yikes! Many Bans in Standard, Others – "Magic: The Gathering"
Today (November 18th), Wizards of the Coast has announced a smattering of additions to their Banned and Restricted List for Magic: The Gathering. The additions are as follows:
Standard:

Oko, Thief of Crowns is banned.

Once Upon a Time is banned.

Veil of Summer is banned.

Brawl:

Oko, Thief of Crowns is banned.

Legacy:

Wrenn and Six is banned.

Vintage:

Narset, Parter of Veils is restricted.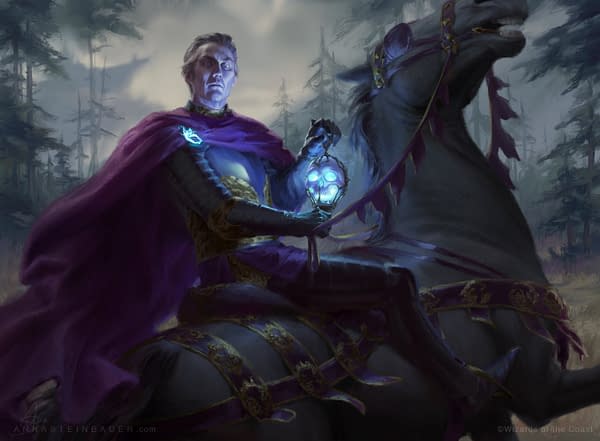 While the Brawl ban was already known and instituted a good number of days ago in Magic: The Gathering: Arena, all of these other bans (and the one restriction) are completely new.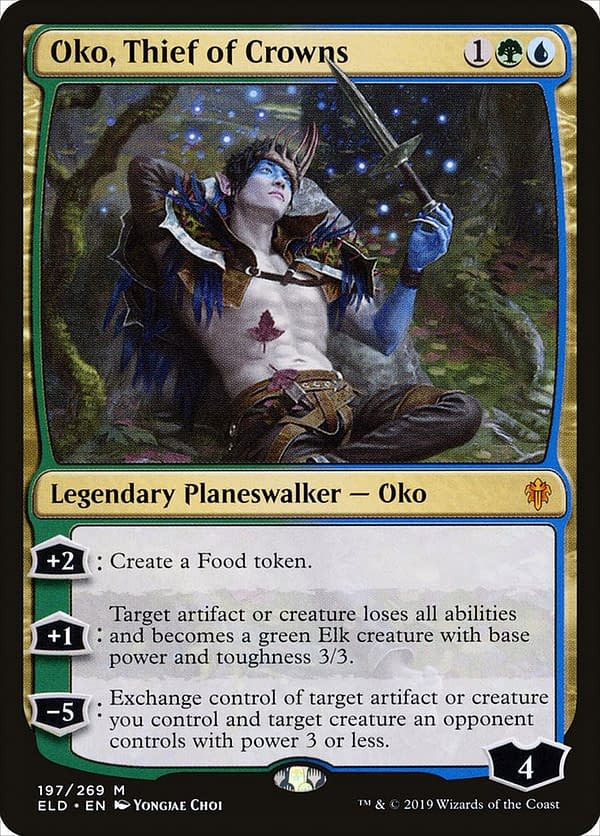 Of note is the banning of Oko, Thief of Crowns. Wizards had the following to say about this banning:
Over the past several weeks, the Standard metagame has been in an unhealthy state, so we're taking significant steps to rectify it. The two major issues are the dominance of Simic-based Food decks featuring Oko, Thief of Crowns and the general overrepresentation of green in the competitive metagame.

Food decks featuring Oko, Thief of Crowns have been the most popular and most winning for the majority of the Throne of Eldraine Standard season. This culminated with almost 70% of decks at Mythic Championship Richmond including the card. Based on data from high-ranked Arena traditional (Best-of-Three) play, only one of the other ten most-played decks (Simic Flash) had a favorable matchup against Simic-based Food decks, and only just above 50%. Food decks maintained an average of about a 53% non-mirror match win rate, even with the metagame focused on beating them.

Oko, Thief of Crowns has also reduced metagame diversity and diversity of gameplay in Standard by shutting off build-around creatures and artifacts. Ultimately, Oko's power level has proven higher than is healthy for the current metagame, and higher than intended for future environments, including Theros: Beyond Death and forward.
Well, it's finally happened: Oko is done for. But what do you think about this? Do any of these bans affect your own decks? Let us know!