Posted in: American Gods, Current News, Editor's Picks TV News, Movies, Starz, TV, Warner Bros | Tagged: american gods, cable, comic books, Comics, dc, dc comics, dceu, dcu, films, green lantern, Green Lantern Corp, Gregg Berlanti, james mangold, john stewart, justice league, logan, marc guggenheim, michael green, movies, neil gaiman, ryan reynolds, shadow, Shadow Moon, streaming, super heroes, superheroes, television, tv, Warner Bros, wolverine
---
Green Lantern: American Gods EP Michael Green Picks His John Stewart
If you came out of 2011's Green Lantern thinking that it was "all CGI, no substance" then you're not alone: the Ryan Reynolds-starring film would prove both a critical and commercial failure for Warner Bros. For screenwriters Gregg Berlanti, Marc Guggenheim and Michael Green, the film's lackluster performance curtailed their plans on where to take the franchise in future films. Their ideas would end up getting filed under the heading of "missed opportunities."
But time has a funny way of smoothing things over and giving people unique "second chances." Since the Green Lantern debacle, Green would find the comic book movie success that had alluded him with his and James Mangold's adapted screenplay for the critically acclaimed box office hit Logan. Green is also the co-creator, writer and executive producer of Starz's American Gods, the cable network's series adaptation of Neil Gaiman's novel set to commence filming of its second season in January 2018.
For their part, Warner Bros. has expanded the film franchise to now encompass the Green Lantern Corp; reintroducing the galactic police in the recently-released Justice League. So with that in mind, Yahoo Movies UK spoke with Green to gauge his interest in returning to the DCEU in general and the "emerald knight" in particular… and which American Gods cast member he'd like to see as his Green Lantern: ● In case there's any confusion, Green definitely feels like he, Berlanti and Guggenheim and have stories to tell:
Green: "I feel like my experience on Green Lantern is very much unfinished and there are stories to tell there. That was not a film that turned out the way we'd hoped going in and I think there is an appetite for a better version of that."
● Just because he's enjoyed his time in the Marvel U doesn't mean Green would be adverse to returning to the DCEU fold – though you shouldn't start holding your breathe quite yet:
Green: "I think anything is possible, there are characters I love and I'd love to spend more time with I don't have any immediate plans for it now. I actually quite like all of the producers and executives involved in the DC films and at Warner Bros, some that I've known for a long time and some that I haven't worked with for a long time and would be happy to again. Anything is possible but nothing is in the works."
● As for who he would cast as Green Lantern John Stewart? For Green, the choice is beyond a "Shadow" of a doubt:
Green: "I'll probably get angry texts if I don't say what's in my heart which is that Ricky Whittle would make a fantastic John Stewart."
---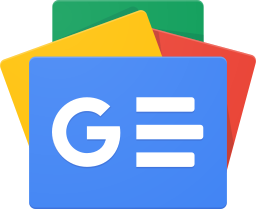 Stay up-to-date and support the site by following Bleeding Cool on Google News today!