Amazon Developing 'A League of Their Own' Series from Broad City's Abbi Jacobson, Mozart's Will Graham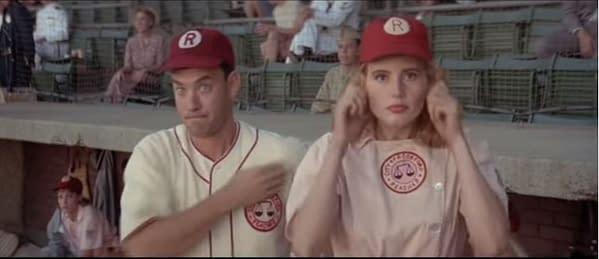 Mozart in the Jungle's Will Graham and Broad City's Abbi Jacobson are swinging for the fences with their television series adaptation of Penny Marshall's 1992 film A League of Their Own, with Amazon Studios in final negotiations to develop the project. The half-hour comedy series will not be a direct reboot of the film but offer what is being described as a "contemporary spin" on the story; and will not feature Geena Davis' Dottie or her younger sister Kit (Lori Petty). Graham and Jacobson will co-write the series; and will executive produce with Field Trip Productions' Hailey Wierengo, with Sony Pictures Television Studios handling production.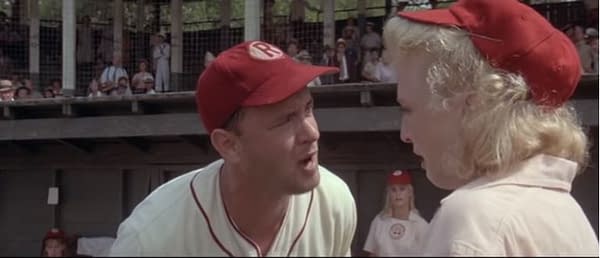 Here's a look at the 1992 film, directed by Marshall and also starring Tom Hanks, Madonna, Rosie O'Donnell, Megan Cavanagh, David Strathairn and Garry Marshall; as well as a look at the official overview released about the series:
"A League of Their Own is a half-hour comedy infusing the warmth, humor and DNA of the classic film, while taking a contemporary spin on the stories of the women surrounding the All-American Girls Professional Baseball League. The show will begin with the formation of the league in 1943 and follows the Rockford Peaches, season to season as they struggle to keep the team alive through close games, injuries, late night bar crawls, sexual awakenings, not crying and road trips across a rapidly changing United States. The series dives deeper into the issues facing the country while following a ragtag team of women figuring themselves out while fighting to realize their dreams of playing professional baseball." The original A League of their Own followed sisters Dottie and Kit as they were recruited to join the real-life All-American Girls Professional Baseball League (AAGPBL) that was formed during World War II to keep Major League Baseball running and offer the country a much-needed distraction. They would end up playing together on the Rockford Peaches before Kit was traded to another team – and the sisters were forced to face each other in the World Series. Penned by Lowell Ganz and Babaloo Mandel from a story by Kelly Candaele and Kim Wilson, the film would go on to gross $132 million worldwide. In 2012, the Library of Congress selected the film for preservation in the U.S. National Film Registry for its portrayal of women's choices and solidarity during World War II.