Stranger Things Writer/Producer Justin Doble Signs Exclusive Deal With Amazon
Amazon continues its "all-in" approach to genre programming, securing creative deals with many of the creative forces behind today's hits with the hope of becoming the home of the next The Walking Dead or Stranger Things. Following up on a number of recent moves that included signing The Walking Dead executive producer Robert Kirkman to an exclusive creative deal, Amazon Studios has signed an overall deal with Stranger Things writer/producer Justin Doble in which he will develop genre projects exclusively for Amazon Prime Video.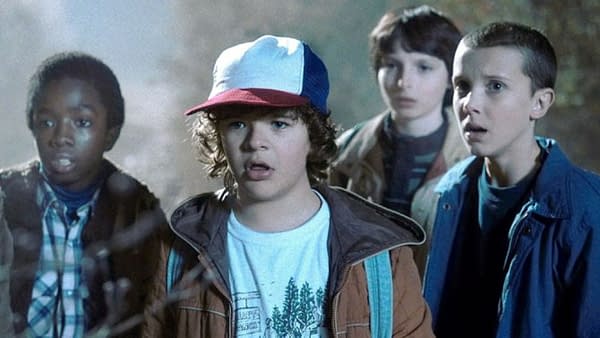 Amazon Studios' Head of Event Series Sharon Tal Yguado is excited for Doble to work his creative magic for the streaming service:
"We have long admired Justin's ability to create stories and characters that stoke fans' passion. He has contributed to some of the best genre out there, and we are excited to collaborate with him as we build a slate of high-profile shows."
Doble wrote a total of four episodes during the first and second seasons of Stranger Things, the most by any writer on the show aside from show creators Matt and Ross Duffer. After being a part of the Warner Bros. Television Writer's Program, Doble would go on to write for Fox's Fringe, Hulu's The Path, and AMC's Into the Badlands.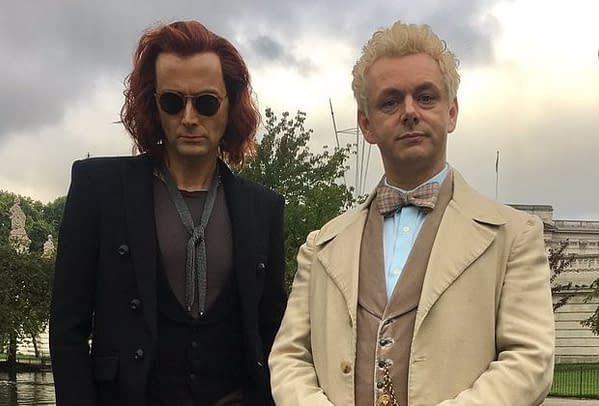 Since bringing in Yguado in January, Amazon has made genre development a priority. Along with the Kirkman and Doble announcements, the streaming service has also acquired the rights to adapt seven Agatha Christie mysteries; started production on a series adaptation of Neil Gaiman and Terry Pratchett's Good Omens, with David Tennant and Michael Sheen; brought Carnival Row to series with Orlando Bloom and Cara Delevingne; and greenlit development of an adaptation of Garth Ennis' The Boys. Though to make that happen, Amazon began cancelling series that haven't performed up to expectations, including: Z: The Beginning Of Everything and The Last Tycoon.