BCTV Daily Dispatch 13 July 2021: Barrowman Fun; Always Sunny Westeros
So don't go away. Say what you say. Say that you'll stay. Forever and a day, in the time of my life. 'Cause I need more time. Yes, I need more time just to make… the BCTV Daily Dispatch! With waves of love and respect to Oasis and one heartbreaking song (check out the video at the end of the post), welcome to your Tuesday edition of our daily rewind. You know how this goes- we bring you a daily dose of the best things happening across the television landscape as we take a look at what's been hitting your radar in the past 24 hours. The newbies for this go-around include a Superman & Lois preview, Lea Thompson playing "What If…?" with Howard the Duck, The Flash teases a familiar face, and Doctor Who recurring John Barrowman makes it too damn easy. From there, we wrap up with "5 More Things"- a look at the five articles that almost made the cut but still worth your time.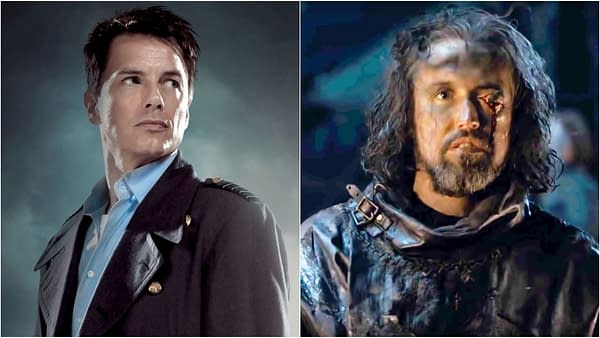 Now here's a look at BCTV Daily Dispatch's Top 10/24 for Tuesday, July 13, 2021:
10. Superman & Lois Season 1 E12: John Diggle's Arrowverse Tour Continues
9. The Orville Season 3: Scott Grimes Gets BDay Love; Meet "COVID Carrie"
8. What If…?: Lea Thompson Has An Idea About Howard the Duck's Future
7. Community: Yvette Nicole Brown Calls Out "Greendale Seven" Disrespect
6. What If…?: Ladies & Gentlemen, The Vocal Stylings of Sebastian Stan
5. Prodigal Son Reportedly Done; Aurora Perrineau Responds to Report
4. Black Widow Could've Been Disney+'s Marvel's Agents of S.H.I.E.L.D.
3. The Flash Season 7 E17 Preview: Future Family Reunion; Shipp Sighting
2. The Walking Dead: Andrew Lincoln & JDM Went "Negan" on Greg Nicotero
1. Doctor Who: John Barrowman Finds Another TARDIS Door Closed to Him?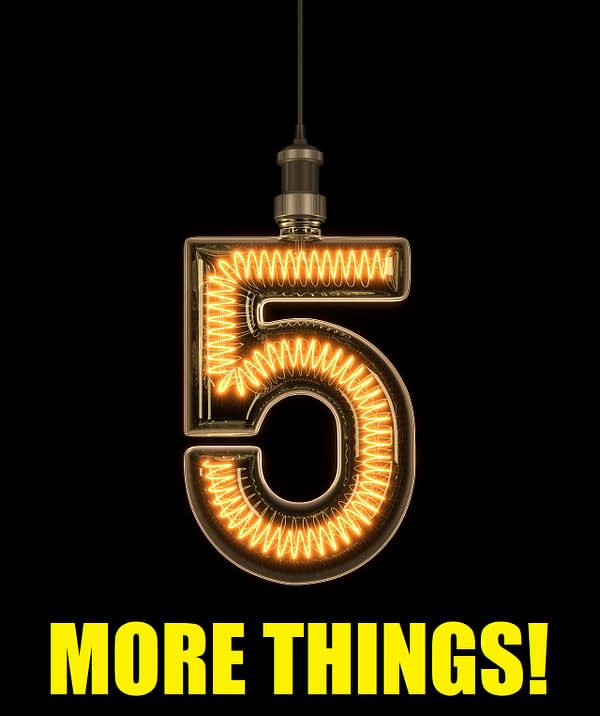 Now here's a look at the five articles that nearly made the cut, in no particular order-Evil gets the third round, HBO Max's Peacemaker getting two more directors, It's "Always Sunny" in Westeros, Loki variants get key art high honors, and Neil Gaiman explains why Tom Sturridge was Dream-y for Netflix's The Sandman:
Evil: Paramount+ Blesses Supernatural Series with Season 3 Renewal
The Sandman: Sturridge Sounded Dream-y; Gaiman Would Love 1602 Series
Loki Variants Receive Well-Deserved Character Profile Key Art Honor
Always Sunny: Rob McElhenney Offers GOT's Kit Harington Merch Lesson
Peacemaker: The Suicide Squad Spinoff Series Directors Confirmed

Bleeding Cool TV on Instagram: For all of the stuff too random and bizarre to make the site, make sure to follow us on Instagram (with an official launch on June 19): Bleeding Cool TV (@bleedingcooltv).
BCTV Daily Dispatch: For a look at what's going on across the television and streaming landscape, sign up for Bleeding Cool's daily email round-up of the news you need to know here.