Doctor Who, Lucifer, Randy Orton, Alienist & More: BCTV Sunday Slices
Three weeks in a row and BCTV Sunday Slices is already our longest and most meaningful relationship (make of that what you will). Just like how things went down the past two weeks, this weekly little slice of Heaven is where I highlight some of Bleeding Cool's television coverage from the past week while bestowing some incredibly not objective wisdom to the masses. In the Comments section below, you get to praise us for just how right we continue to be, apologize for your previous oh-so-wrong viewpoints that have now been cleansed by the light of our truth, or tell us how "this isn't what Bleeding Cool is all about". *Yawn*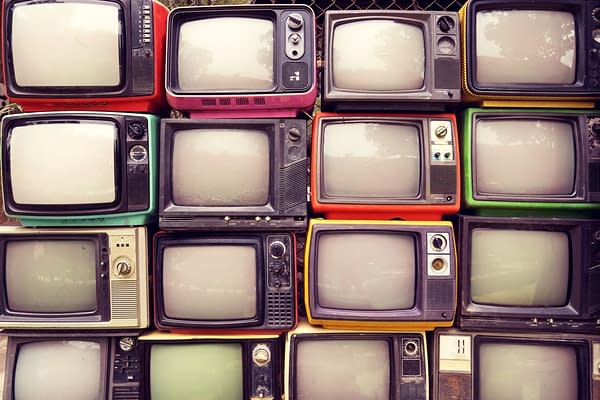 So what do we have on the slate for this week's BCTV Sunday Slices? How about bad Quibi moves and John Cleese on a mission? We've got Khary Payton and his son Karter, woke Randy Orton, The Gambler v2.0, and a wise subject for the Law & Order spinoff. But we don't stop there. We look at Showtime's interesting schedule change, a lack of Black Lightning love, how The Rookie moves forward with the third season, and how Black-ish could've ever been left off ABC's fall schedule in the first place. We wrap up with a Twin Peaks tearjerker, a waste of The Alienist's time, the pro wrestling industry #SpeakingOut, and a Lucifer showrunner shuts s**t down.
Quibi Keeps Doing Mapleworth Murders Dirty, Pushes Release Date Again: When you can't sell a streaming service in the middle of a pandemic when people are forced home and starving for content, your overall business model pretty much sucks. Not having shows like Reno 911 available at the jump, and holding off shows like The Fugitive and Mapleworth Murders until after the free trial windows also vibes a little shady. Great concept and tech, crappy roll-out and first wave of "prime" programming.
John Cleese Guilts BBC into Restoring Fawlty Towers to Streamer: Surprised by the BBC's response, to be honest. Let's hope that shows and episodes are examined in context and on a case-by-case basis instead of blanket expunging. Without context and a deeper dive in understanding, many of the episodes of 70's shows we now rightfully refer to as groundbreaking wouldn't make a "blanket ruling" cut.
The Walking Dead: Khary Payton Introduces Son Karter to TWD Universe and The Walking Dead Star Khary Payton and Son Karter Feel the Love: Big waves of love and support to Karter and amazingly supportive dad Khary. May you both find that sense of self you both so richly deserve.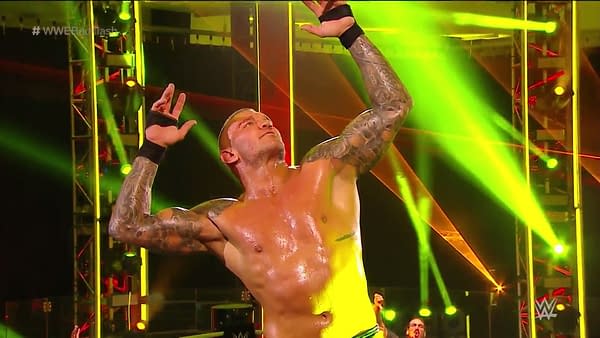 Woke Randy Orton Explains Why Black Lives Matter: Congrats on seeing the light and being on the right side of history, Randy. No snark or sarcasm there, because it's never too late and there's never a wrong time to do the right thing.
The Gambler: Shout! Factory Bets on Kenny Rogers TV Film Series Reboot: Watch this space! I know this might seem an odd choice, but if Shout! plays this the right way with casting and who they get behind the camera? This could easily become a hot franchise and a star-maker. I know I'll get eyeballs rolling on this one, but personally? I'd like to see a sci-fi, steampunk take on the story.
Law & Order: Organized Crime: Stabler Spinoff Series Details Released: If you're going to launch a new cop procedural show during a time when the entertainment industry is being called out for portraying police officers in too friendly a light, having Christopher Meloni's Stabler return with a "tragic backstory" and organized crime as his new unit's target is safe space for them to be in. That said, they're going to have to prove themselves the "anti-Chicago P.D." from the jump.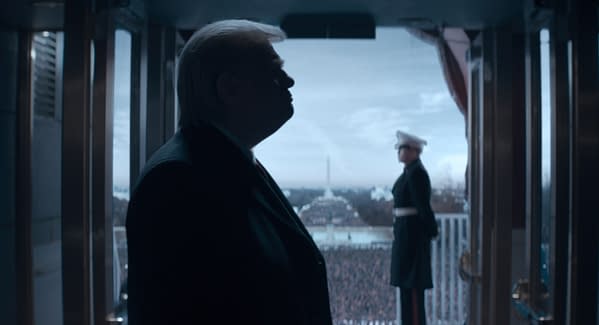 The Comey Rule: Showtime Airing Comey/Trump Series Post-Election: In the interest of fairness, if we're going to start the conspiracy theories about why the limited series was pushed until post-POTUS election then we need to also take a harder look at why Ryan Murphy's Impeachment: American Crime Story isn't happening until 2021. And before any of you yell, "coronavirus delays," keep in mind that the whispers of it being pushed back for "other reasons" were in play before the pandemic. I think both sides are going to have to see this as a wash.
No Blu-Rays and Reduced DVDs For Black Lightning?: Whether it's the reality of the matter or not, that doesn't really matter right now. There's this feeling out there among some Arrowoverse fans that Black Lightning doesn't quite get the same level of love from the network and WBTV as the other shows. From a press perspective, they've got a point there. It doesn't feel like press materials, previews, and promo clips are as readily available, and there could definitely be more of a PR bump when it comes to special episodes (midseason/season finales, special guest stars, etc.).
Doctor Who: BBC Exec Says Social Distancing Could Delay Series 13: One of our biggest concerns is that in about a month, we can use "________: ________ Exec Says Social Distancing Could Delay _________" as the template for a whole gaggle of new and returning series. One thing's for sure: we'll be getting a lot more original programming over the holidays than we've ever gotten before.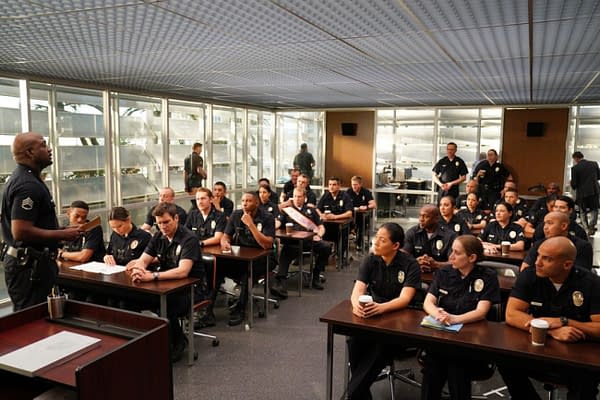 The Rookie Season 3 Set to Address Police Brutality, Policing Issues: The ABC series could go in one of two directions with its third season. It could either be the template for more responsible portrayals of law enforcement by addressing it on the training level, or a cluster-f**k of cliches and melodrama that does more harm than healing. I really need a broadcast network to rise above being a broadcast network for this one. Be bold.
Black-ish Returning Fall 2020 After ABC Reshuffles Schedule: In the midst of this nation's first serious conversation on racial injustice, I still need someone to explain to me how ABC allowed their fall schedule to go out without Black-ish on it? This is an example of why I'm nervous about the same network that pulled off this move is the same one handling The Rookie.
To The Pain: 10 Television Episodes Guaranteed to Make You Ugly Cry: One that still gets me? The death scene between Leland (Ray Wise) and Agent Dale Cooper (Kyle MacLachlan) in Twin Peaks, when Cooper helps Leland find a sense of peace before dying. It might be weird. Don't care. Don't judge me.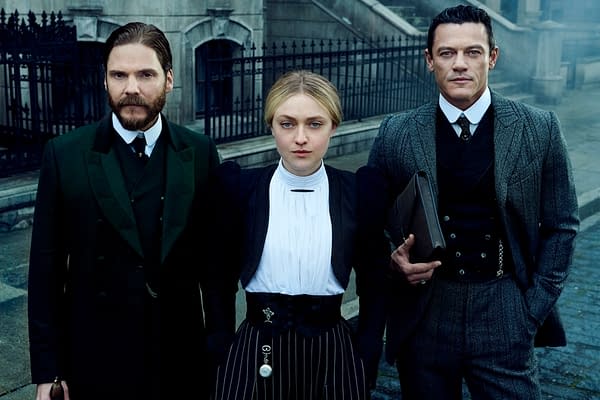 The Alienist: Angel of Darkness Moved Up to July 19; Now 4-Week Event: So it feels like we've waited 12 years for TNT's adaptation of Caleb Carr's second "Alienist" novel, and now we're getting it a week early. Great. But they're going to burn it off over four weeks (2 eps/week) instead of a weekly release? Why? Is TNT so flush with content that they can afford to do that? I would think they would want to squeeze as much out of their "limited series" during a time of little competition as possible. Odd call.
#SpeakingOut – A #MeToo Movement Comes to Professional Wrestling, #SpeakingOut: WWE Airs Matt Riddle Debut, Releases Jack Gallagher, and NWA Shuts Down in Response to #SpeakingOut Allegations, Lagana Resigns: It's been a long time coming, and now a reckoning is at hand. This isn't even close to being over (as we've seen over the past 48 hours), but I wanted to take a minute to give special props to Jude Terror for the amazing work he did to set a foundation for our coverage moving forward. Bleeding Cool's always been about giving the fans want they want and need (even if they don't always realize it at the time), and reporting like this elevates our reporting beyond just press release meat-grinding.
Lucifer Showrunner Responds to Those Tom Ellis/Ian Somerhalder Rumors: Attention all other series! Please let Lucifer co-showrunner and EP Ildy Modrovich be your role model for how to handle fandom's dumpster fires of mindless speculation. With all due respect to Somerhalder's feels, it was blunt, direct, and to the point. It's refreshing to get an answer that doesn't have the time to be misinterpreted.