BC Toy Spotting: Transformers, Funko, WWE, Star Wars, Captain Marvel, and More!
Welcome to the latest edition of BC Toy Spotting! We are in and out of stores pretty much every day, and we figure (ha!) why not show all of our fellow collectors what we are coming across on pegs and shelves. As collectors, we know that staying on top of what is in stores can be almost a full time job, so we are here to help you with your toy hunts and outings. This week we found new Transformers: War for Cybertron Siege figures, Funko of course, new Marvel Legends, WWE, Harry Potter, and more! Let's take a look.
First, there is a really cool Star Wars endcap at target right now that includes new vintage style lunch boxes, LEGO sets, shirts, and new Return of the Jedi Funko Pops. The 10 inch Wicket is amazing, I picked one of those up as soon as I saw it.
New Marvel Legends hitting stores this week include restocks of the newest Spider-Man wave with the Kingpin BAF, and Walgreens is getting a ton of their Mystique exclusive. Check out our look at that one here.
New Transformers Studio Series figures showed up this week, including Scrapmetal, which will combine with other Constructicons to form Devestator when all collected. Those will release throughout the year.
New WWE Monster Trucks hit the pegs from Hot Wheels.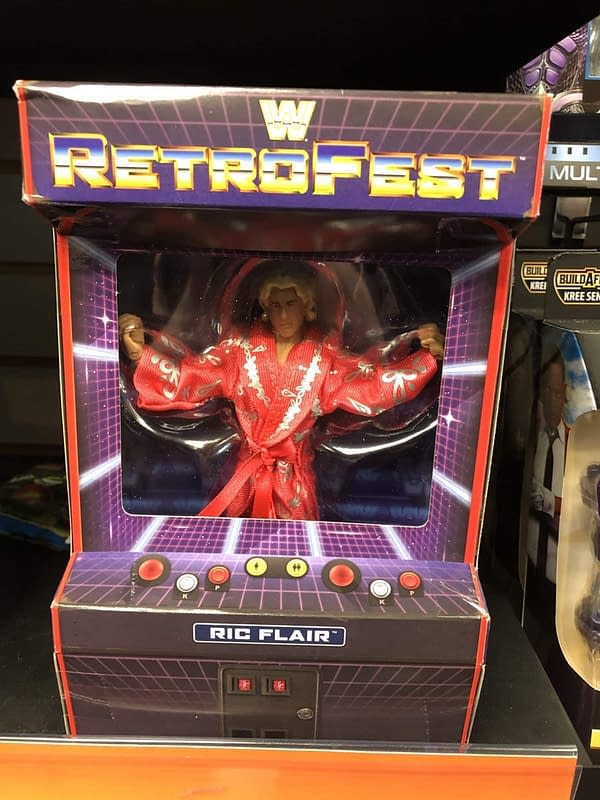 The WWE RetroFest Ric Flair Gamestop exclusive figure popped up in stores.
Funko in sotres this week include restocks on the chrome MCU Iron Spider and Doctor Strange, a Lion King Pop and shirt combo at Target, Red Wing Robin and Diamond Edition Minnie Mouse at Hot Topic, The Shape of Water Pops, Winnie the Pooh vinyl figures, and the first Day With Pikachu figure celebrating St. Patrick's Day at Gamestop.
Captain marvel is now in theaters, and a plush Goose the Cat can be found at Target and Build a Bear. You can also outfit your bear with Captain Marvel specific clothing right now.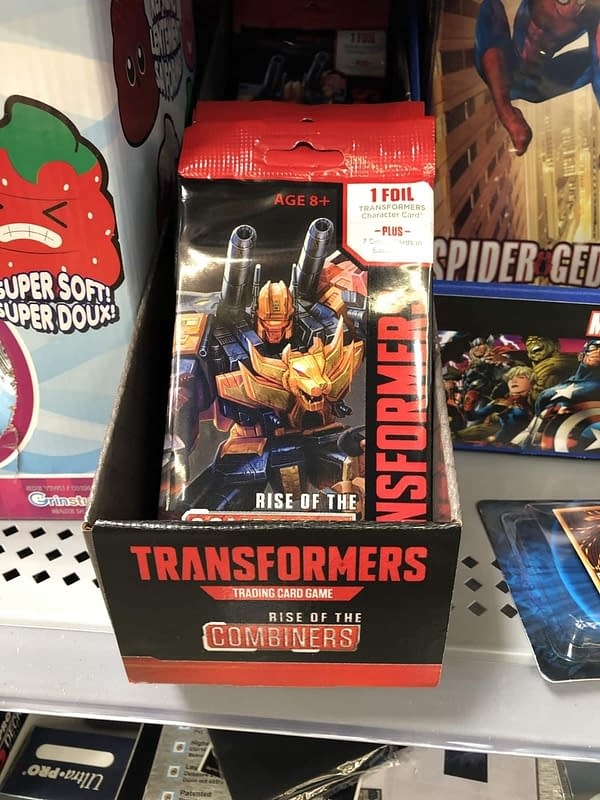 Transformers TCG: Rise of the Combiners booster packs are hitting Walmarts really hard right now.
Mattel has basic Shazam! figures on the pegs at Target, along with restocks on their popular Batman basic figures.
Figuarts collectors can fin the three Harry Potter kids right now at Gamestop, along with Mr. Satan from Dragon Ball Z.
And finally, new Transformers: War for Cybertron Siege figures are starting to hit Walmarts. I just found Starscream, Soundwave, and Sixgun last night. Start looking bot fans!
What are YOU finding in stores right now? Let us know in the comments, or on Twitter using the #BC_ToySpotting