Funko NYCC Exclusives Wave 4: Movies, Anime, and Disney!
Funko has begun revealing their exclusives for NYCC 2018. While not as many as SDCC, this is the second-biggest show of the year for them as far as exclusives go, and they will be spending the week showing off what fans and collectors can get at the show. Remember: you have to enter the Funko lottery for tickets to their booth on the show floor by September 24th. You can do that right here. In a change form SDCC, it looks like they are also announcing their store shared exclusives at the same time, so everyone has plenty of time to plan.
In this wave, movie-related stuff gets the spotlight (especially Wes Anderson), anime fans will be happy, and Disney collectors have a ton of leg-work to do. Lets dive in!
Vynl.: Rushmore – Max Fischer and Herman Blume (BoxLunch)
Rock Candy: The Royal Tenenbaums – Margot (Funko Shop)
Vynl.: Coming To America – Akeem & Randy (Target)
Rock Candy: The Shining – The Grady Twins (Target)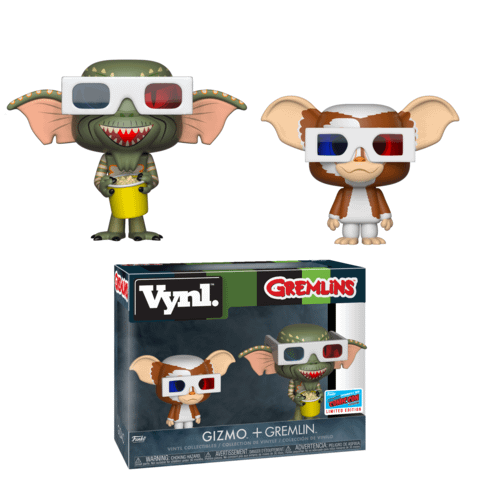 Vynl.: Gremlins – Gremlins in 3D Glasses (GameStop/EB Games)
Pop! Movies: Coraline – Coraline in PJs (Hot Topic)
Pop! Movies: The Predator – Fugitive Predator (Books-A-Million)
Pop! Animation: One Piece – Brook (Hot Topic)
Pop! Animation: Tokyo Ghoul – Eto in Bandages (Hot Topic)
Pop! Animation: DBZ- Vegeta (Blue Chrome) (Toy Tokyo)
Pop! Animation: DBZ – 6" Great Ape Vegeta (Hot Topic)
Mini Vinyl Figures: Disney – Mickey Mouse (2-pack) (B&W) (Amazon)
Pop! Disney: Mickey's 90th – Whirlwind Mickey (Walmart)
Pop! Disney: TaleSpin – Shere Khan with Hands Together (GameStop/ EB Games)
Pop! Disney: KH3 – Sora as Guardian (Walmart)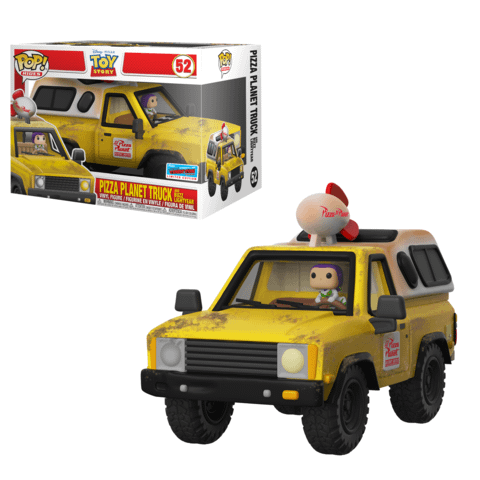 Pop! Rides: Toy Story – Pizza Planet truck (BoxLunch)
All of the Disney ones are awesome. Cool to see the first Kingdom Hearts 3 Pop! The Pizza Planet truck is going to be a really tough get. Also tough will be the two Dragon Ball Pops, and out of the movie stuff, I mean it doesn't get much better than one Randy Watson.
Keep it locked here for all of the Funko NYCC announcements as Funko unleashes them!