Hasbro Pulse Relaunches as Their New Online Shop
Hasbro Pulse has relaunched this morning as Hasbro's new online store. Every major brand is represented on the site, with figures and toys available to purchase from every line they produce items for. NERF, Marvel Legends, Transformers, Star Wars, Power Rangers. Every line has products available now for purchase, and many more items available for preorder. New, and hard to find waves from Marvel Legends Captain Marvel and Black Panther waves, the Transformers War for Cybertron: Siege line, Star Wars Vintage Collection, and many more are all available now.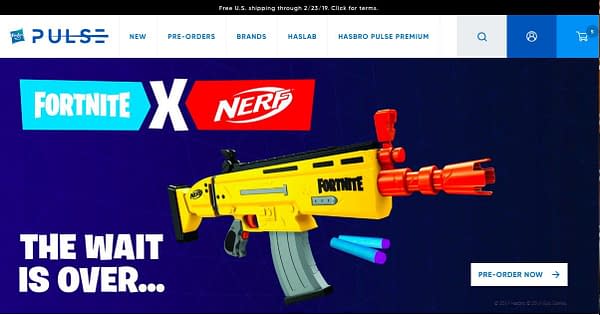 Sign up for their new service Hasbro Pulse Premium and you can get free shipping in the US, access to Premium only sales and discount, and other "perks throughout the year at conventions and such. You can get the benefits for free right now until February 24, after that it will cost you $50 to sign up.
This is a huge step for them, taking control and trying to create a place for fans of their brands to actually get products directly from the source. I honestly do not know why they didn't do this sooner. Hasbro Toy Shop was ok, but this is way different than that. They will also be dropping day and date figure releases like they did with the Transformers Studio Series figures last Toy Fair this weekend.
Check out the all-new Hasbro Pulse right here.