Bleeding Cool's Ten Favorite Things We Saw at New York Toy Fair 2019
New York Toy Fair has come and gone, and this years event felt even bigger than ever. Tons of companies had their biggest booths ever, had more product than ever before, and are creating some of the best figures and statues that collectors have ever seen. I saw so much awesome stuff, and as hard as it was to do, I narrowed it down to the ten best things I saw at Toy Fair. Let's get to it!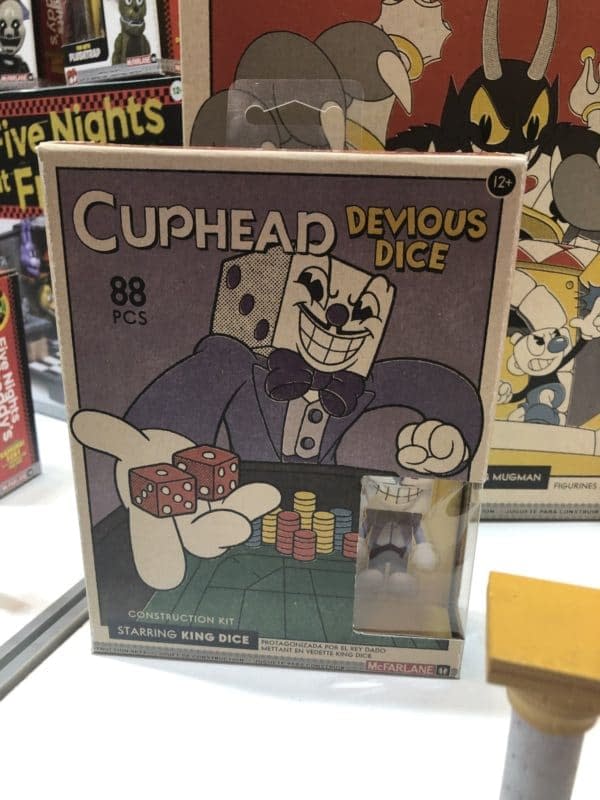 McFarlane Toys Cuphead Construction Sets
McFarlane Toys have done an excellent job with their line of construction sets, and joining the line this summer will be sets based on the popular video game Cuphead. Multiple sets will be available, as will blind box figures as well. It will all be in boxes featuring artwork created specifically for these sets. These feel like a home run, and I can't wait to get my hands on them.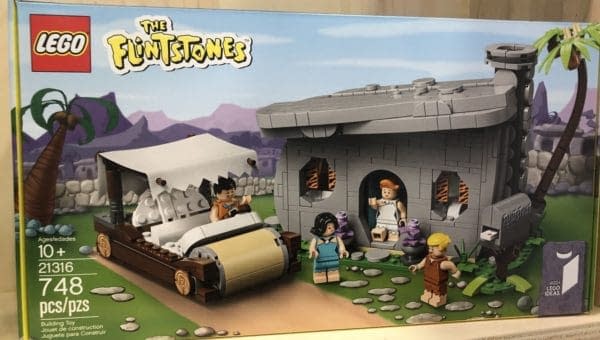 LEGO Ideas The Flintstones House
Speaking of construction sets, LEGO had the final product for their LEGO Ideas Flintstones house on display at Toy Fair, and it may now be my most anticipated LEGO set of all-time. Everything about it is perfect, they really did their homework and included numerous winks and nods to fans. This is actually available now if you are a LEGO VIP, and will be online and in stores on March 1st.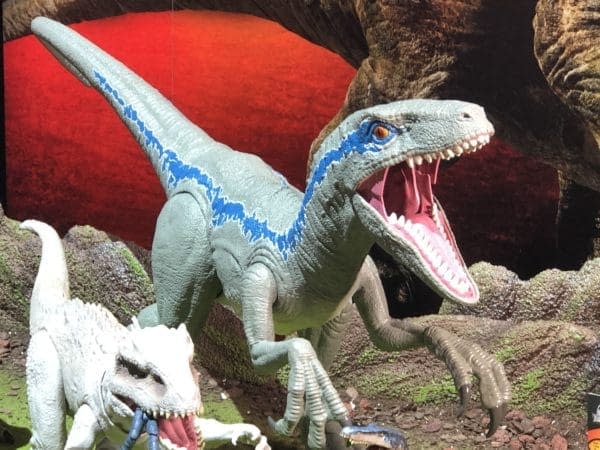 Mattel Jurassic World Colossal Blue Figure
I love me some big dinosaurs. Their Colossal T-rex figure was one of my favorite releases last year, and this Colossal Blue figure looks just as detailed and cool. She is almost as long as the T-Rex, and feels very easy to pose in multiple positions and poses. This is the perfect raptor figure to own if you ever wanted to own a dinosaur but don't want to put your family at risk.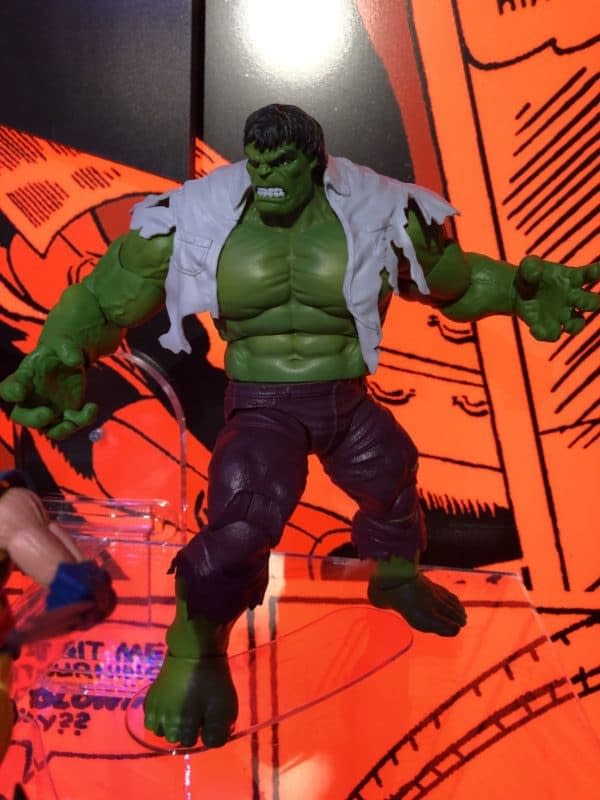 Hasbro Marvel Legends 80th Anniversary Hulk
There were SO MANY Marvel Legends figures revealed by Hasbro this year, with MCU figures and comic figures both plentiful. Mnay new characters that have never gotten figures before, and some badly needed updates are coming to shelves, but I was most impressed with their classic-style 80th anniversary Hulk figure. This one will come in a two pack with a first appearance Wolverine, and boy I cannot wait. This looks like the definitive take on the Hulk.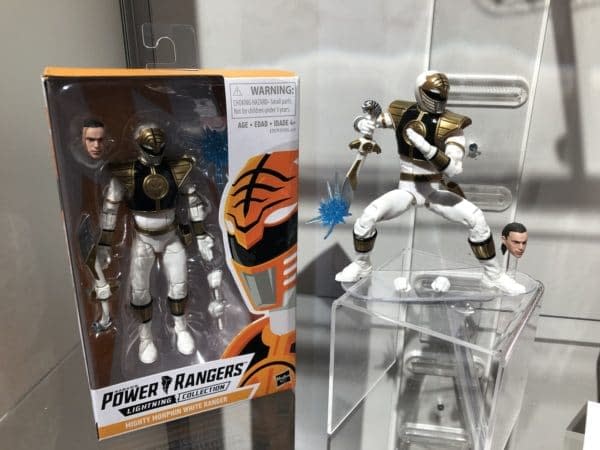 Hasbro Power Rangers Lightning Collection White Ranger Figure
Hasbro is coming out swinging as the new owners of the Power Rangers brand, and their new Lightning Collection figures all looked awesome. I am not as familiar with some of the later series of the show, but everyone knows who the White Ranger is. These are the figures that will serve as an entry point to what I have missed since Mighty Morphin years ended.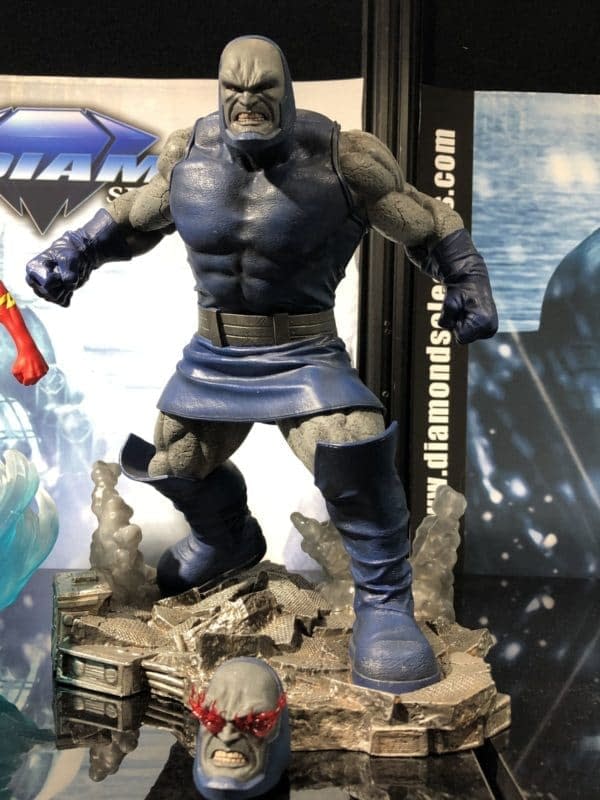 Diamond Select Toys Darkseid Gallery Statue
Diamond Select Toys had so many Gallery statues on display it was hard to choose just one, but this Darkseid is a perfect representation of what they do with this line. Great sculpts with weight to them, at a very ffordable price. This one will even come with a swappable head with the Omega Beams beginning to shoot out of his eyes. At $75 for something of this height and weight, and of this quality, it cannot be beat.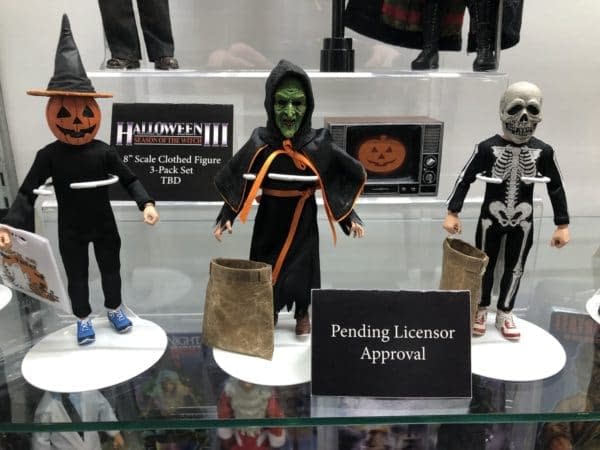 NECA Halloween 3 Trick or Treaters Three Pack
NECA had so many great things to choose from, and I was sure I was going to pick one of their new versions of Michael Myers, or the first ever Laurie Strode figure. Then I looked down in the case and found these. Halloween 3 gets almost no love from fans, and its is so much fun to watch. Getting figures wearing the three masks from the film are a dream come true. Please let this come sooner than later. I need it now.
Funko Ghostbusters Movie Moment
This is my new favorite Funko Pop of all-time. Perfectly capturing the iconic moment when the Ghostbusters capture their friend/rival from the first film, I cannot think of another Pop that looks like the property it is representing come to life in Pop form. Perfection. All of the Funko Ghostbusters items revealed are great, and it just means they will continue to get all of my money.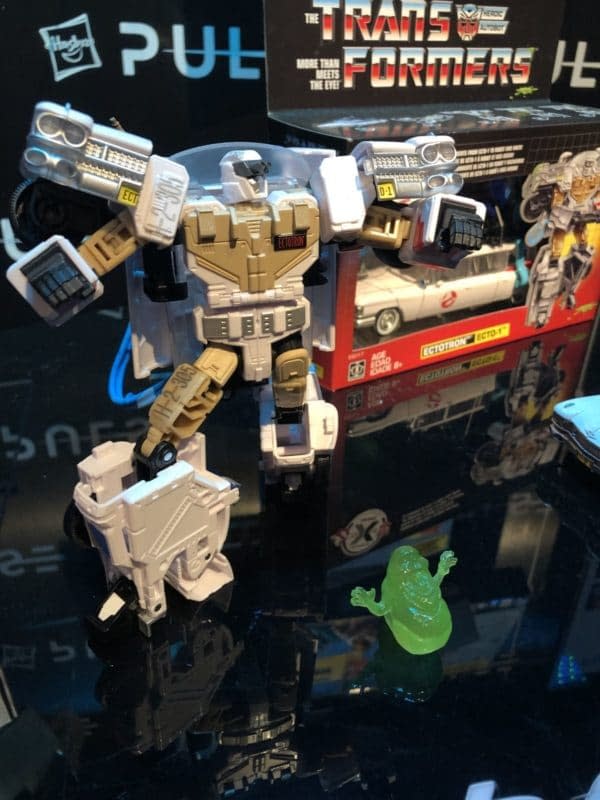 Hasbro Transformers/Ghostbusters 35th Anniversary Ectotron Frigure
Speaking of Ghostbusters, they really took over this show. I feel like almost every booth had something with the Ghostbusters involved. Revealed the day before the show, this special edition Transformers figure features the Ecto-1 turning into the autobot Ectotron. It is being released as a celebration of the 35th anniversary of both properties. There is even going to be a comic mini-series from IDW this summer giving the bot a backstory. I cannot wait for any of it. It sold out on preorder on Hasbro Pulse, but can still be ordered at Gamestop.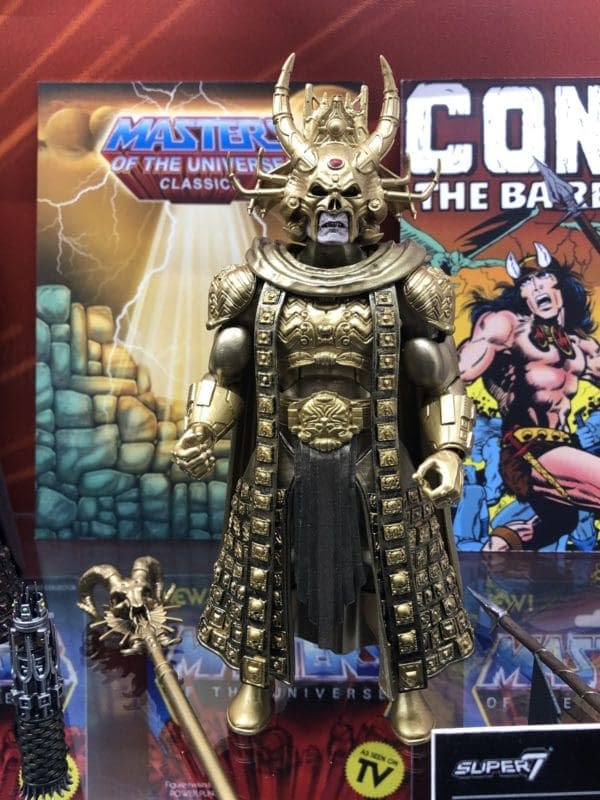 Super7 Masters of The Universe Classics Movie Figures
The figures I never knew I wanted Super7 to tackle until I turned the corner at their booth and saw them in the glass. Just look at how perfect that Armored Skeletor figure looks. Say what you will about the film, and many people have, but these four figures that make up this wave are incredible looking. Super7 is my favorite toy company, this was the first booth I went to, and I returned to it multiple times, mostly just to see these again. I cannot wait for these.
What did YOU see at New York Toy Fair that you liked? Agree with my pics? Let us know below!