Super7 Masters of the Universe SDCC Exclusive Prince Adam is Amazing
Super7 has done it. They have gone and created THE must-have collectible of SDCC 2018. Masters of the Universe collectors and fans, unite with me in applause of the Laughing Prince Adam figure. For sale at the Super7 Store on Wednesday and Thursday of the con, this figure will be one of the toughest of the entire con to get.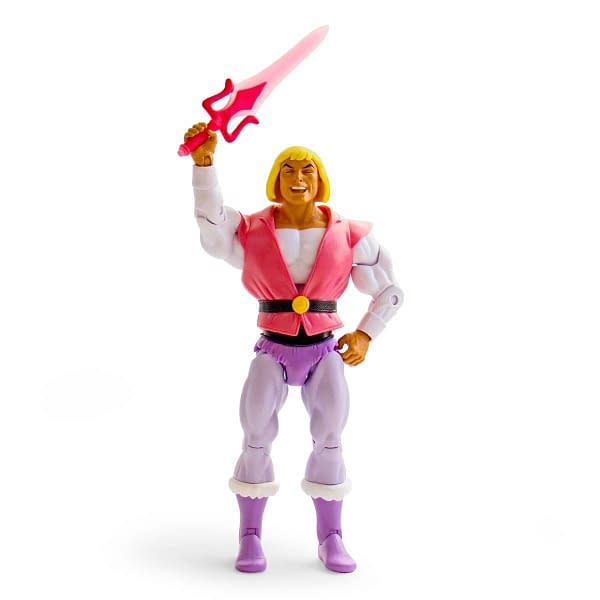 Wait, you are saying you have no idea why this figure is incredible? Have you never seen a viral video in your life? Feast your eyes on Prince Adam's club smash hit cover of 'What's Up':
Now that you have experienced it, if you are attending SDCC this year you can bring home your very own version of pop mega-star Prince Adam. The figure will be available at the Super7 San Diego location, which for two nights is being transformed into Hordak's Lair. There, fans can pick up all kinds of Super7 MOTU collectibles and shirts, along with this special release. Prince Adam will come in a color scheme from the video, along with a pink version of the Power Sword. It features a new laughing Adam head and glitter packaging as well.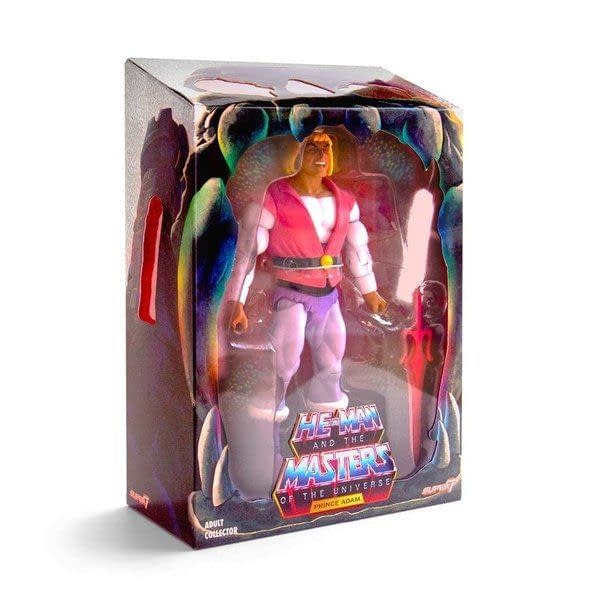 The only thing that could possibly make this any better than it already is would be a button that played the song on the side. What a perfect thing. Super7 are the heroes we deserve.
The 2018 Super7 SDCC Laughing Prince Adam figure will be available the first two days of the con. Wednesday and Thursday, July 18th-19th. You can only get it at the Super7 store, transformed into Hordak's Lair, which is located at 701 8th Avenue, a short walk from the San Diego Convention Center. See you in line, as there is no way I am missing this. Hopefully I will have a full review sometime during the con.