Walgreens Exclusive Marvel Legends Infamous Iron Man Available This Spring
Marvel Legends collectors have another exclusive to pick up this spring. First revealed at New York Toy Fair last month, Victor Von Doom as the Infamous Iron Man will be coming exclusively to Walgreens later on in the spring. This morning Hasbro Pulse revealed official packaging and loose shots of the figure on their Instagram page.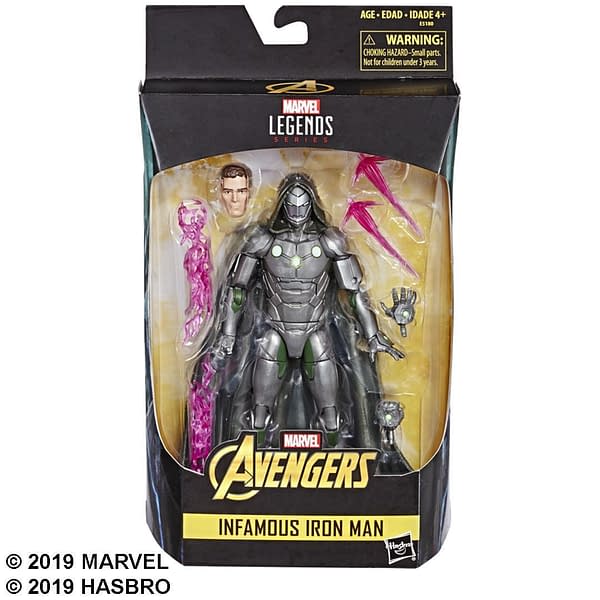 Victor Von Doom embarks on a new quest, assuming the mantle of Infamous Iron Man. This #MarvelLegendsSeries 6-Inch figure will be available Spring 2019 exclusively at @Walgreens. #walgreensexclusive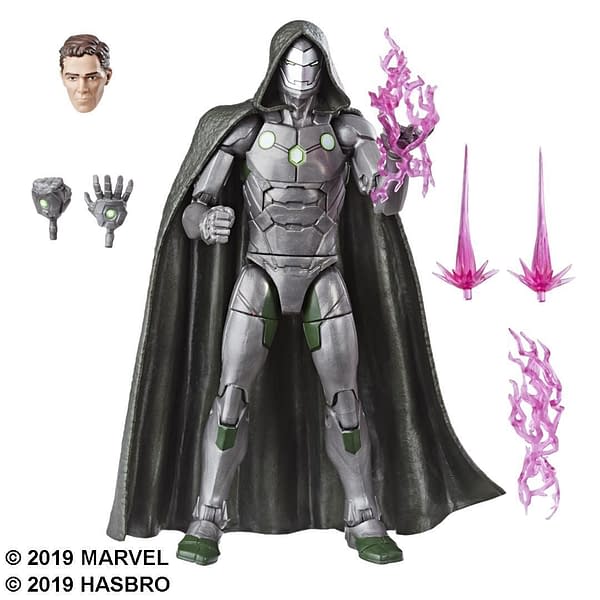 This version of Doom features him in his Iron Man suit from the run of comics a couple years ago spinning out of the events of Secret Wars. That book was pretty great, but has since fallen away for the return of the one, true Doom. This Marvel Legends figure will come with swappable hands, two energy blasts, an energy piece, and an interchangeable Victor head. His cloak will be made of plastic unfortunately, no soft goods. A soft goods cape would have made this one instantly one of the best figures of the year in my eyes, but oh well.
Look for this in Walgreens stores in late April, May, and will also be available on Walgreens.com.