Comic Book Wins and Losses for the Week of February 28th, 2018: Terrifics Indeed!
Hey, look at that! I actually got this out in a semi-timely fashion. Isn't that just keen! Anyway, let's take a look back at the best and worst of the week.
This one might be a little shorter than usual. There just weren't that many comics that were especially good or especially bad this week. However, I'll still find something to complain about. You know me. I'm good at that.
In any case, let's get this show on the road!
Win: Terrifics #1 Finally Comes Out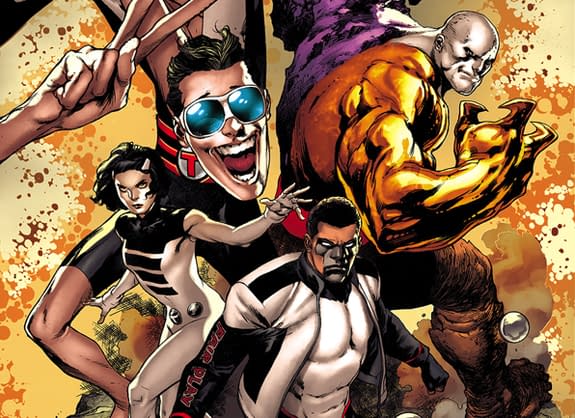 For those who follow my work on Bleeding Cool, I was actually able to review Terrifics #1 months ago. This Jeff Lemire and Ivan Reis-driven series brings out DC's version of the Fantastic Four (without being a carbon copy like Damage). Mister Terrific, Metamorpho, Plastic Man, and Phantom Girl of the Legion of Superheroes join this team that spins out of Dark Nights: Metal. With an opening salvo that feels like a classic FF adventure and great art from Reis, Joe Prado, and Marcelo Maiolo, Terrifics #1 lives up to high expectations.
Loss: Doom Patrol/JLA Special and Milk Wars' Disappointing Finale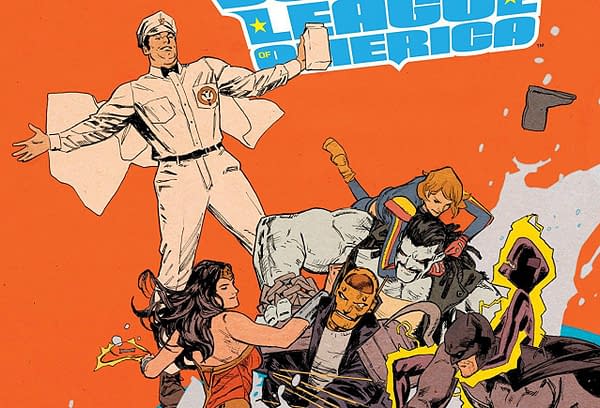 I tore into this one already, so I won't spend too long here. The intermediate issues between this installment and the first truly gave me hope for a decent finale. What was released instead was a self-impressed and mangled narrative that wants to be about the power of de-homogenized comics but instead felt like a smattering of weird plot beats because random. It also takes vague potshots at its own publishing company because edgy.
Win: Thanos #16 Living Up to the Term "Epic"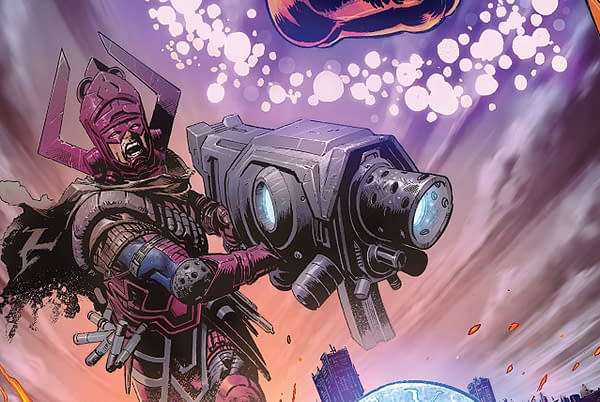 Donny Cates and Geoff Shaw's take on Thanos has been quite an experience since it launched through Marvel Legacy. This issue brings both the origins of the Cosmic Ghost Rider and Thanos fighting off the Silver Surfer and the Annihilation Wave, both of which further show what a "Thanos Wins" scenario looks like — and it is deliciously bleak.
Loss: Hal Jordan and the Green Lantern Corps Suddenly Grinds to a Halt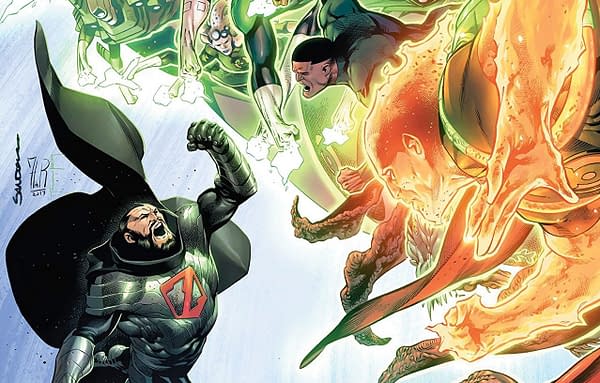 The otherwise excellent Hal Jordan and the Green Lantern Corps decided to drop in a slow, text-covered, and out-of-character issue in the middle of the tense 'Zod's Will' story, which has otherwise kept a tight and action-packed pacing. While #39 was far from bad, in part thanks to the incredible artwork of Rafa Sandoval, Jordi Tarragona, and Tomeu Morey, its sudden decision to practically freeze the plot was frustrating and unexpected.
Win: America's Uplifting yet Sad Farewell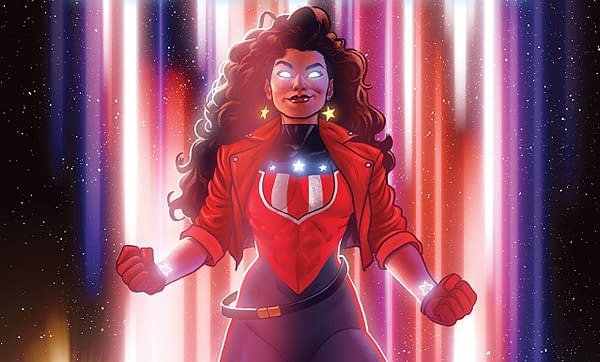 The criminally underrated America ended this past week with issue #12. The final issue brings a straightforward plot that shows just a hint of complexity in the second half, which brings the plot to a refreshingly optimistic conclusion. With some great artistic talent and the ever-lovable America Chavez, Gabby Rivera gave this book the beautiful sendoff it deserved.
Loss: Black Panther #170 Chooses Spectacle Over Plot Advancement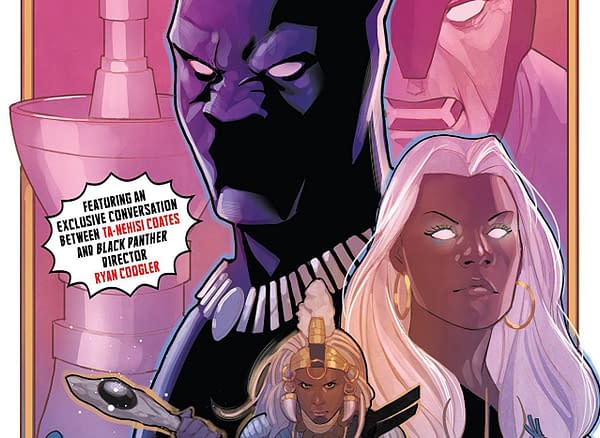 While I'm still a huge fan of this series and the unique perspective brought by writer Ta-Nehisi Coates, delivering yet more plot complication as opposed to resolution and an issue that is mostly just empty action in an arc with as much plot as 'Avengers of the New World' is a bit questionable this late in the game and makes me write run-on sentences apparently. Again, this issue was far from bad on its own; it's just not the kind of installment this book needed right now. Leonard Kirk and Laura Martin delivered solid work as always, at least.
Win: Detective Comics and the Trial of Batwoman, but Also Batman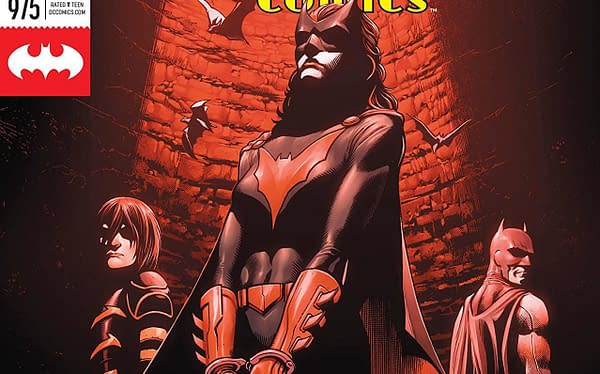 In the fallout of her execution of Clayface, Batwoman is persona non grata in the Bat Family right now. To decide her future, Batman calls together the core members of his family. What could have been a simple ethics debate turns into a dissection of the characters of Batman and Batwoman. It was a brilliant read and one of my favorite comics of the week.
Loss: Captain Marvel Meets Hiatus with Nary a Whimper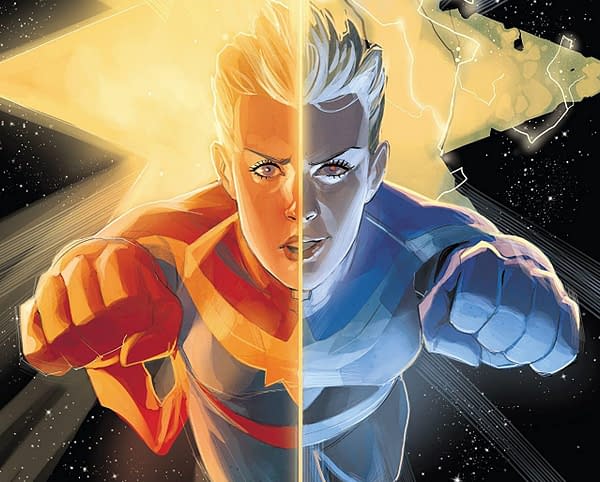 'Dark Origins' was an odd Captain Marvel arc from a narrative perspective. The usually headstrong and take-action Carol Danvers was reduced to a POV camera being shunted from place to place by incompetent and not particularly serious characters. Plus, this is still a superhero comic, and one of the most powerful heroes on Earth just let the likes of 'Lord Starkill' and the 'Widower' hold her down throughout the story.
Win: Rick Veidt's The One Returns Courtesy of IDW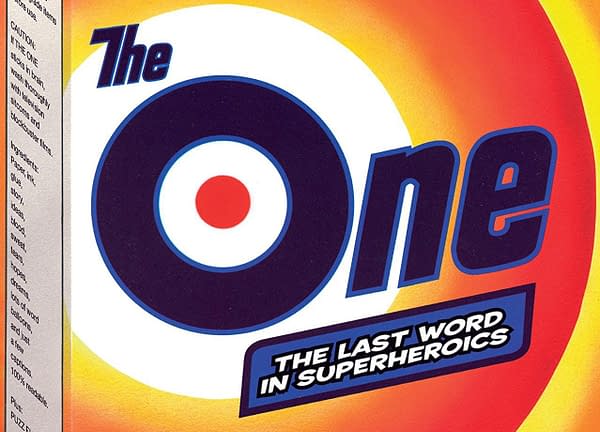 This one was a new experience for me too. Rick Veidt's The One was another deconstruction of the superhero mythos released in 1985 but is often forgotten in the wake of entries like Watchmen and Dark Knight Returns. This is a shame, because the first issue is a pitch black and cynical look at the Cold War Era, capitalism, and people in general. Delivered with fittingly unappealing character designs and a wicked sense of humor, The One is a true gem that deserves recognition.
Loss: Doctor Strange Struggles with Damnation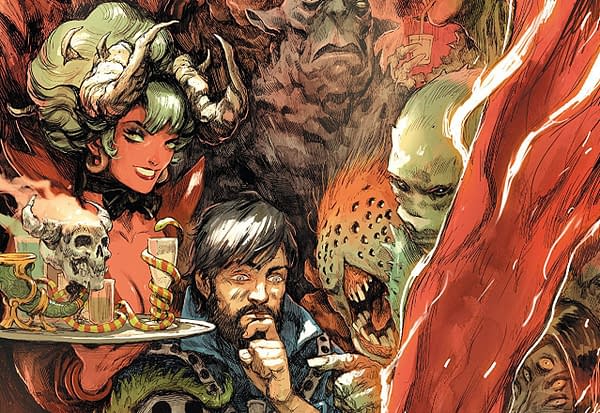 Doctor Strange #386 is the first book to follow up Damnation #1, and it flounders in the frame of this story. While it is funny and the ghost of Bats adds a lot to the story, knowing what is going on outside this tacky game of blackjack and that it is indeed Strange's fault makes this story incredibly tone deaf. Maybe it was a good idea to make the story of Damnation almost incidental to this comic, but it doesn't triumph for playing dumb.
Win: X-O Manowar and the Crescendo of Visigoth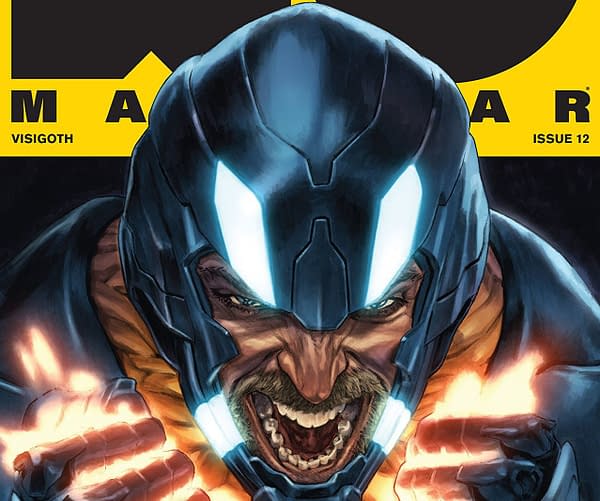 Matt Kindt's X-O Manowar is reaching the end of its Gorin plot, as Aric is confronting the friends and allies who betrayed him to the bounty hunters. The resulting showdown is a Game of Thrones-esque tense political showdown with enough murder to — well, still feel at-home in this Game of Thrones comparison. In any case, it's really good, and artists Ryan Bodenheim and Andrew Dalhouse do a damn fine job of bringing it to life on the page.
Win: Days of Hate #2 and Grim Tidings of Days to Come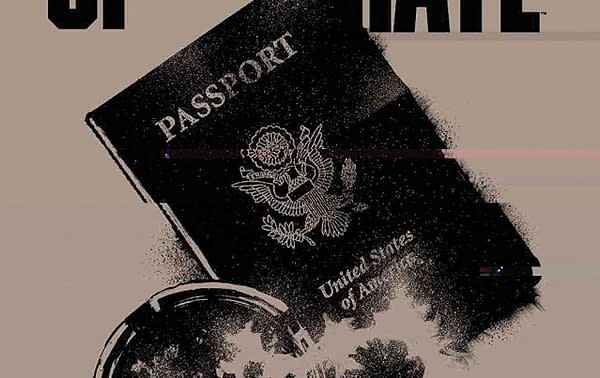 Ales Kot's Days of Hate exploded onto the stage with its first issue of hate crimes, terrorist attacks, and racially-targeting government law enforcement agencies that feel less like fiction and a timeline of the next three-or-so years of American history. The "this feels prophetic" praise has been tossed around a lot in criticism, but Days of Hate really feels like the guidebook for where the U.S. could be going. In any case, this book is phenomenal, and it's in no small part due to Danijel Zezelj's gritty and shadow-heavy art with Jordie Bellaire's dim and beautifully oppressive color art.
And that wraps it up for this week. If all goes to plan, you'll be getting the comics to look out for on March 7th tomorrow (Sunday, March 4th). See you then!