Justice League: No Justice #4 Review – I Don't Know What Happened, But I Liked It
The Green Lantern Corps is on the edge of the universe and trying to keep the Source Wall from splitting apart anymore. Hal Jordan receives the call from Green Arrow; the Omega Titans have arrived on Earth. Amanda Waller is ready to nuke the Trees to ashes, but Green Arrow has faith in the Justice League. However, the League has only just left Colu. Can they arrive on Earth in time? What of Vril Dox?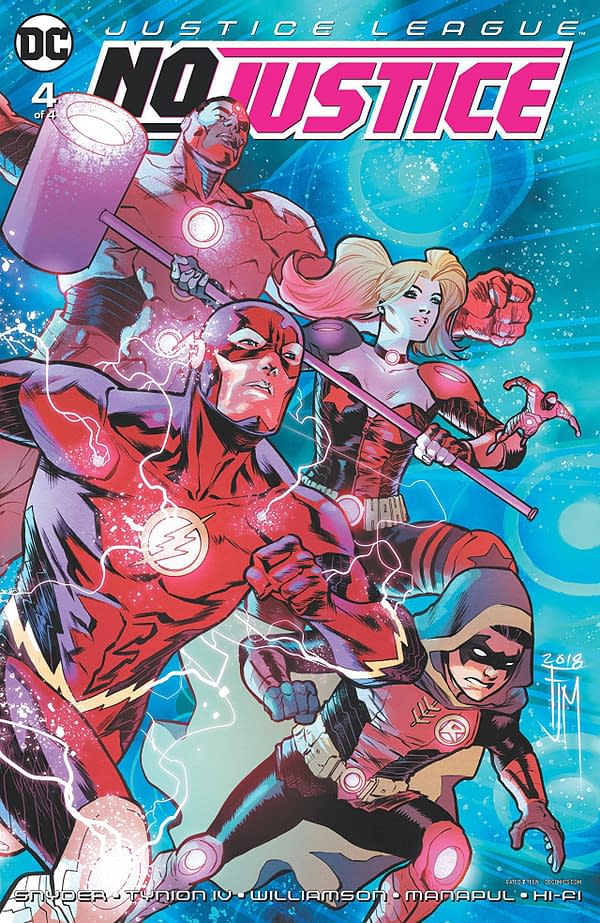 Like the ending to Dark Nights: Metal, the ending to Justice League: No Justice is a massive party with all your favorite DC characters that makes little coherent or flowing sense.
I could break down the story and explain every plot detail to you, but that doesn't mean that I know what's going on or what any of it means.
That's a problem for sure, but it's far from a fatal one. I liked Dark Nights: Metal #6 a lot, and I am quite fond of No Justice #4 just the same. It's fun, the characters are represented well, and the plot is quick for the most part. There are a lot of exposition dumps that make little sense to me, but they aren't comic-killers.
The ending sets up for the new Justice League titles and teams, and they make sense given what happened in No Justice and Metal. I'm left anticipating each comic's release.
Vril Dox's plot will likely upset R.E.B.E.L fans, but it makes sense given what happens around him in this story.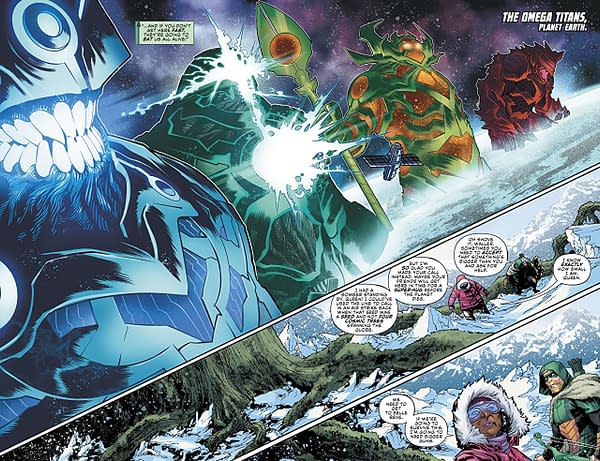 Francis Manapul puts in some of his best work here, and that's saying a lot. The detailing, motion, and characters all look excellent. He plays with some of the wilder story elements with cool visuals that look good in the cool panel layouts. Hi-Fi's colors are downright brilliant, and both artists succeed in making this a beautiful comic book.
Justice League: No Justice #4 is a confusing and jumbled ending to the miniseries, but damn if it isn't a ton of fun. The story is so bizarre and has little logical flow, but it's a DC party where a lot of people are invited. I liked it a lot, and I think many others will. This one earns a recommendation. Check it out.