Kirkman Kicks Off Expo with New Title, New Direction And An Old Favorite – Updated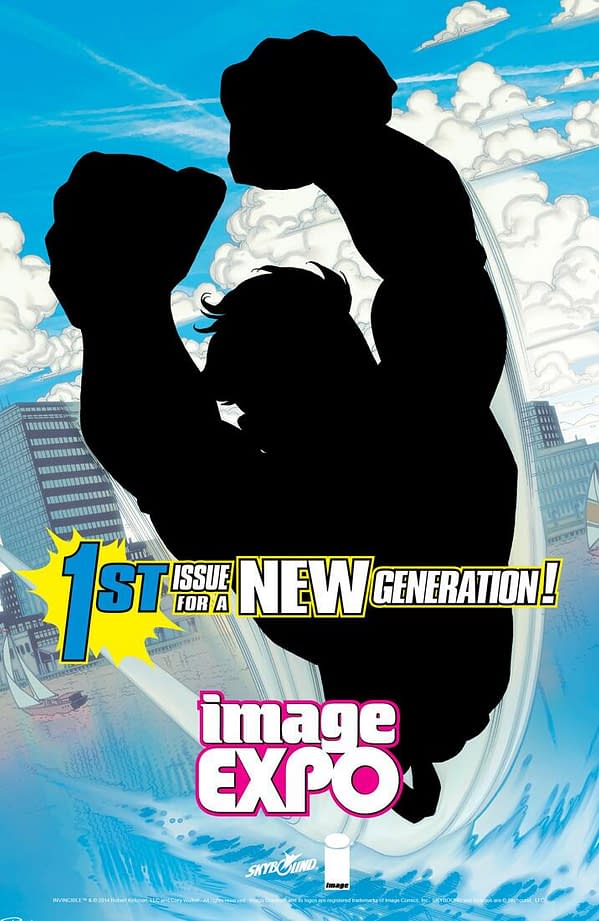 Robert Kirkman kicked off Image Expo by announcing that Invincible #111 is "like three number ones in one". The core of the new story arc is a huge betrayal. There is no title to the new arc, it will just "be what Invincible is now."
Kirkman says, "This is like Robert the Walking Dead writer taking over the book."
This will also be artist Ryan Ottley's 100th issue.
There will also be the return of Tech Jacket with Joe Keatinge and Khary Randolph. Kirkman felt Tech Jacket got cancelled too quickly. He's bringing it back as digital and it will be exclusive to Image Comics for a week before going wide to other digital distributors.
Tech Jacket Digital is available NOW at ImageComics.com
And there will be a new Kirkman book, Outcast, with Paul Azaceta. This is about a character, Kyle Barns, plagued with demonic possession his whole life, including people close to him who become possessed. He goes on a journey to discover what possession is and he learns world ending ramifications. "It'll be creepy, cool, and as dark as possible. I want to do some real horror with it, slow burn terror." Says Azaceta. The first issue will be 40 pages for 2.99.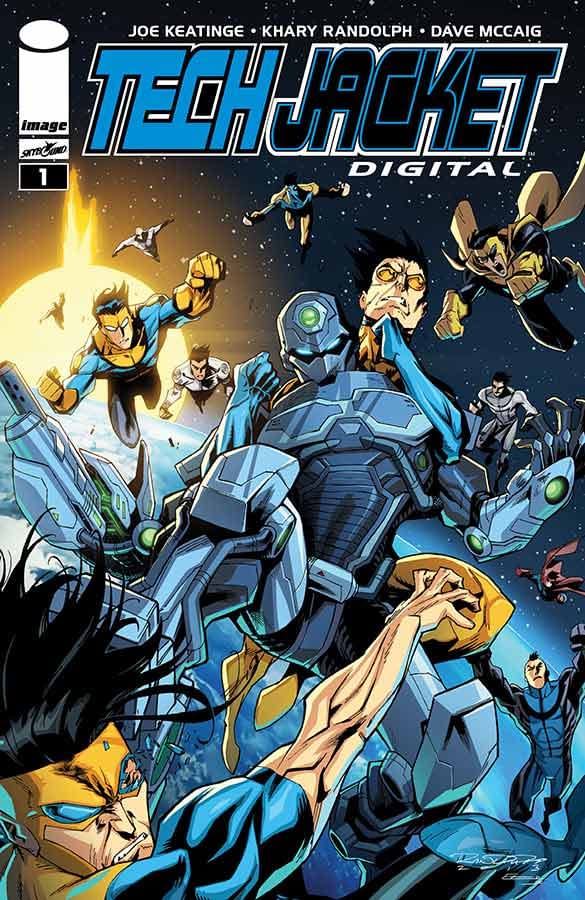 Updated from official press release for Tech Jacket:
The fan-favorite series TECH JACKET, returns with an all-new three-issue digital miniseries. Written by Joe Keatinge (GLORY, HELL YEAH) and drawn by Khary Randolph (Spider-Man, Hellboy), this miniseries is the perfect introduction to Kirkman and EJ Su's exciting superhero.

"Tech Jacket has always been near and dear to my heart and I've been dying to do more adventures with Zack Thompson and crew," said Kirkman. "While EJ and I could never quite find the time, things work out because Joe Keatinge is a better writer than I am and Khary Randolph is amazing. This book is going to be great!"

The return of TECH JACKET picks up a bit later than the original run. "The original Tech Jacket run was largely about Zach having his role as our planet's Galactic Guardian thrust upon him, fumbling with this new title, unsure of anything he encountered," said Keatinge. "Here Zach's firmly in his position—perhaps even getting a little too comfortable with it—and finding out that being Earth's defender from what lies beyond is more dangerous than he could ever imagine."

Ravaged by the Invincible War, Zach Thompson needs some time away from being Earth's galactic guardian. But when his vacation doesn't go as planned, Tech Jacket must return to face a brand new threat.

TECH JACKET, issues 1-3, will all be available exclusively for one week on www.imagecomics.com, before going live across all digital platforms. All three issues will be available simultaneously in 2014.