Dealing Cool #4: A Retailer Perspective from Black Cat Comics Welcome to the fourth installment of Dealing Cool, our new regular feature which shares retailer perspectives from among the racks and behind the register. Today, we're proud to present insight from Greg Gage of Black Cat Comics. Enjoy!
---
MY SHOP, DEFINED Set the stage for the Bleeding Cool viewer — what's the core of your business? Where are you located, and what's your primary clientele?

We pride ourselves on being a comic book store, meaning that we have no trading cards or games. Not that there's anything wrong with specializing in those lines; I've just found that it's much easier to concentrate on comics with no other distractions. Due to that, we can stock a bigger variety of smaller publishers and hopefully increase visibility of their books. We do, of course, carry posters, action figures, statues and busts, and t-shirts. The only stipulation that we have is that they must relate directly to comics.
Black Cat Comics is located in the historic Sugarhouse district of Salt Lake City. Sugarhouse has traditionally been a mecca for arts and less-mainstream lifestyles and interests. And being next door to a GameStop location certainly helps, too! We are minutes away from downtown Salt Lake and right off of the freeway, so access from anywhere in Salt Lake is quick and easy.
We also have a rule here for all employees which I think is missing in most businesses: everyone that comes in gets greeted with a "hello" and is told thanks for coming in, whether they buy anything or not. As simple as that may sound, the next time you go shopping, see how often that happens – amazingly, not often at all. Everyone here is made to feel at home and appreciated.
MOVERS & SHAKERS
What are the hot items in your store this month? Even more interesting, what would be an item (or items) that surprised you?
The big movers change almost week to week, but there are some constants. DC's new Justice League and Batman titles continue to sell very well. Marvel's Amazing Spider-Man and Uncanny X-Force are still moving quickly, but Venom and Daredevil are catching up rapidly. Every month, they seem to gain steam. I think the biggest surprises of late are Boom's Adventure Time, Zenescope's Alice In Wonderland (far outselling the regular Grimm Fairy Tales title), Image's No Place Like Home, and Avatar's Ferals (riding off Dave Lapham's Crossed work).
SHOWING INITIATIVE Was there any particular sales program or push in the past month, and how did it go over? What would you do differently? Any tips for other retailers on strategies they can duplicate elsewhere?
The latest store event is the C-Day Crossed promotion. We tried to capitalize on the buzz by making door fliers and smaller fliers as bag-stuffers. We'd also linked Avatar's website page pushing C-Day to our Twitter and Facebook accounts, and we announced the event on those social media outlets, as well. The next big push will be Marvel's Avengers Vs. X-Men day-early launch. Interestingly enough, each of these events have been in conjunction with the actual publishers. I've found that with their participation, it's much, much easier to push a book and see increased sales.
HYPE VS. REALITY Considering sales and customer feedback, how did a particular big-ticket series or event perform at your store?
I think the obvious thing to talk about here is DC's New 52. It enjoyed a level of hype that I've never seen in the comic world. And it worked… at first. We sold out of literally everything DC Comics put out for that first month. Unfortunately, things have slowed down to previous New 52 numbers, for the most part. As I stated above, there are still certain books that continue to perform well, but most of them have taken a major dive in sales. I think part of the reason for that is that they had a strong core of 10 to 15 books, and then included some titles that were proven non-sellers into the mix. Probably a bad move, as a lot of new customers who weren't familiar with the DC Universe became bored with it due to some weak title choices on DC's part. Fifty-two books were too many. They probably should have narrowed it a bit and concentrated on making 25 books as strong as possible, then branching out.
GUILTY PLEASURE What's a favorite pick for your store, something you wholeheartedly endorse as a high quality and entertaining product?
I like to vary my suggestions to people. For example, Tiny Titans is, for me, one of the best titles that DC Comics is currently producing. It has a very high level of writing and artwork, and is enjoyable to kids and adults alike. For the traditional superhero world, you can't get much better than Daredevil right now. Mark Waid is hitting all-time highs with his writing, probably the best he's ever been, and the art continues to compliment it perfectly. If you're a horror buff, Avatar's Crossed and Ape's Helldorado are both very solid reads.
THE DOWNRIGHT STRANGE
Any humorous observations from behind the counter from the past few weeks?
I don't know if this can ever have any level of competition. Our most (in)famous visitor to the store has to be the venerable Ringo Starr. Not the Beatles drummer, the local celebrity that states he was the original Beatles drummer. Perhaps you've seen him on So You Think You Can Dance? If not, please, for your sake, YouTube it. He's an amazingly fun guy, and sometimes even comes bearing gifts. Usually he'll come in dressed in his Beatles attire, such as the pink Sgt. Pepper's outfit. He insists that he really is Ringo Starr, and you know what, who am I to argue?
Greg Gage
Black Cat Comics
2261 Highland Drive, Suite A
Salt Lake City, Utah 84106
Phone: 801-461-4228
E-Mail: cybergage817@gmail.com
Website: www.blackcat-comics.com
Twitter: @blackcatcomics
---
---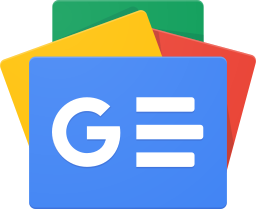 Stay up-to-date and support the site by following Bleeding Cool on Google News today!