REVIEW: Black Cat #10 — "This Is One Madripoor Vacation You'll Love"
(Marvel Comics, creative team: Jed McKay, Kris Anka, Brian Reber, Ferran Delgado)
Do you like fun? Do you like wild, kinetic action? Do you like brilliantly executed framing devices used to illustrate the point? If you answered "yes" to all those questions, you are in the right place as a heist that follows all the rules of the film Lucky Number Slevin as Felicia Hardy and Logan literally paint the town red evading a vengeful crime lord. Writer Jed McKay again delivers with an enthralling, nuanced script, only made better by the telegenic visual stylings of Anka, Reber and Delgado. There's a guest star who must have an amazing travel agent, a horde of legendary fictional icons and so much yelling. This issue pushes the larger narrative along while telling a neat tale enclosed in just these pages. This is one Madripoor vacation you'll love. RATING: BUY.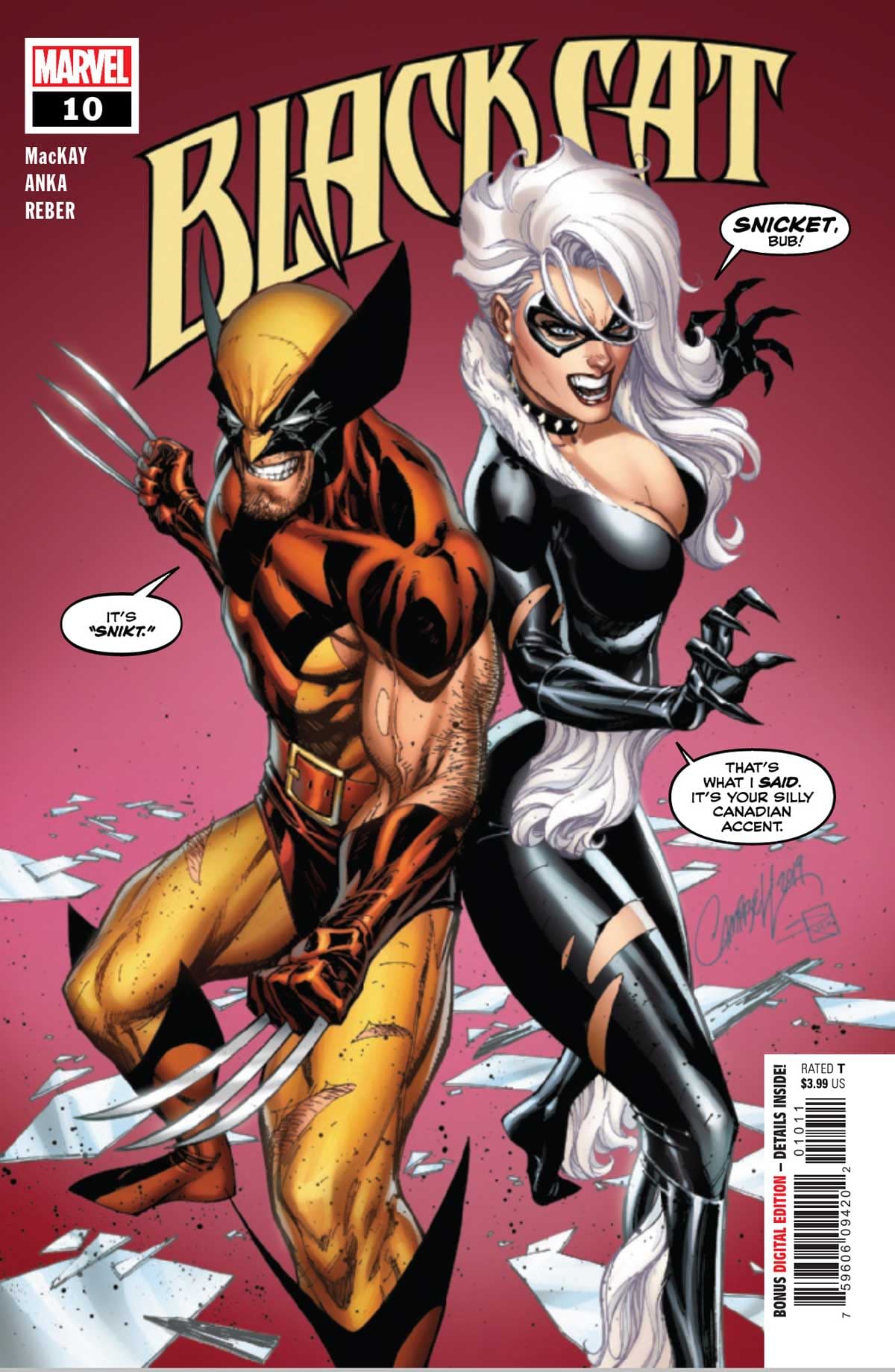 BLACK CAT #10
JED MACKAY (W) • KRIS ANKA (A) • Cover by J. SCOTT CAMPBELL
• Felicia and Logan on the run from all matter of Madripoorian murder squads!
• Kade Kilgore, former head of the Hellfire Club, current boss of the criminal capital of the world, has marked them for death and you won't believe who comes to collect!